War, War never changes, but throughout this franchise's long and successful run, spanning back to the 1990s, quite a lot has changed. This game under the reign of Bethesda morphed from an isometric RPG into one of the best first-person, open-world RPG series of the modern era. The game has, along with the help of Obsidian Entertainment, become one of, if not the best post-apocalypse games on the market, delivering amazing stories, quests, gameplay, and role-playing opportunities. So for all these reasons and more, we devised to create Wasteland Gamers.
Our team has an obsession with the Fallout series, and collectively we have played every single Fallout property out there, including the Interplay retro titles, the mobile titles like Fallout Shelter, and even Fallout 76. Our team knows the lore of this re-imagined post-apocalyptic America like the back of their hand, have completed all the quests, built countless characters, and through this unrivaled expertise, they serve as your ideal Wasteland guardians!
Our Goal
First and foremost, our goal here at Wasteland gamers is to offer a comprehensive Fallout encyclopedia for all you wastelanders out there. We aim to create a database that covers all areas of the Fallout series, from the primitive days of the 1990's RPG's, right through to the vast, open-world epics of recent years. We aim to cover all bases to make sure that no matter what generation of Fallout player you are, if you want information, that we have what you are looking for.
Our goal at Wasteland Gamers is to be more than the existing Wiki pages and Fandom sites out there. We intend to be an all-encompassing, expert-led Fallout platform that covers everything and anything related to this prolific series. We won't serve up any uncooked opinions, any false claims or any nonfactual content. We are all experts, do our due diligence and work tirelessly to offer Fallout content that caters to all audiences! 
We also aim to be a social hub for all Fallout fans out there. Our website is a safe place where fans can discuss their favorite quests, companions and more. Plus, we aim to be on-trend at all times, so if there is a new game on the horizon, we will have our ear to the ground and report on anything that we hear, allowing you to be one of the first to hear about new developments.
What We Offer 
We will offer a wide variety of content so that every Fallout fan will come away from our platform with something. Primarily, we will offer a series of detailed guides that will cover just about anything Fallout related that you could ask for. We will give you extensive walkthroughs of quest lines, give comprehensive companion and character bios, we will offer location guides, item guides, weapon guides, and faction guides. No matter what kind of guide you want to see, we can guarantee that we will have it waiting for you.
We offer a wide range of content here at Wasteland Gamers, we don't just provide content relating to the big hitters like Fallout 3 or Fallout New Vegas. We also offer content relating to the older titles, the spin-offs, the fan-made content out there, and much more. Expect to see content like game guides, quest guides, location guides, DLC guides, character bios, weapon guides, merch guides, reviews, interviews, character build guides, comparison guides, and so much more! 
Then on top of this, we will also have a wealth of opinion-based content for you to engage with. Our writers are very passionate Fallout fans and not afraid to lay it all out there. So if you want to know what we believe are the best quests across the series, what moments blew our minds, or want to get our take on why Fawkes should have just been a pal and saved us at the end of Fallout 3 at the first time of asking, then this is the place to be.
How We Operate 
We have a very smooth operation here at Wasteland Gamers and this is in no small part down to the talent and dedication of our writing team. We have a close-knit team of Certified Fallout professionals that have braved all of the Fallout adventures, loaded their bodies up with rads, and lived to tell the tale.
Then we also have a group of extremely talented editors who love nothing more than going through our articles with a fine-tooth comb and fixing things up. They fact-check, make things aesthetically pleasing, and then publish for your viewing pleasure.
Then lastly, we have the fans who are our last line of defense. With the help of your feedback and suggestions, we grow, improve and constantly strive to be better. So if you have something that we can do to better ourselves. Be a pal and let us know.
Our Core Values
Here are the values that we hold dear at Wasteland Gamers:
Authenticity
Accuracy
Creativity
Consistency
Passion
Our Team
Now it's time to meet our team of hardened wastelanders. Our team not only has an extensive knowledge of the Fallout universe but has lived through the stories of the Lone Wanderer, The Courier, The Man Out of Time, and more. They also have years of writing experience and also, decades of gaming experience too. They are a super team of gamers, we love them to bits and we think you will too. Here is our dedicated team:
Callum Marshall – Managing Editor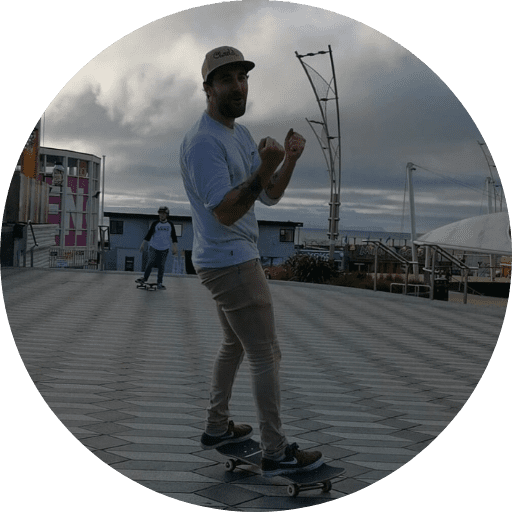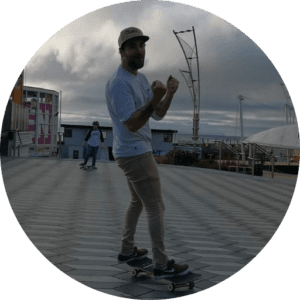 Callum is the gaming managing editor and a very keen Fallout fan. While overseeing the day-to-day running of the site, you'll commonly see Callum carve out some time to produce some content on his favorite RPG series and lead from the front. Callum has been around the block within the gaming industry, working as an Editor-in-chief for a number of well-respected gaming outlets, he has worked as a games tester, he has gaming podcast experience, has worked in gaming PR. Basically, you name it, and Callum was probably there or somewhere on the periphery. Outside of gaming, Callum loves skateboarding despite his immediate family telling him to grow up and he is also known to watch the British sitcom Peep Show on repeat and will go toe-to-toe with anyone on Peep Show trivia.
Favourite Fallout Game: Fallout New Vegas
Favourite Fallout Quest/Questline: The Entirety of Dead Money
Favourite Fallout Moment: It's a cliche answer, but you simply can't overlook the moment you leave Vault 101 for the first time. It's a gaming moment that never leaves you.
Fallout Weapon of Choice: The Gobi Campaign Sniper Rifle
Favourite Fallout Character: Yes Man
Fallout Hot-take: Fallout New Vegas' DLC content is the best DLC content ever produced. I will fight anyone who disagrees
James Gibson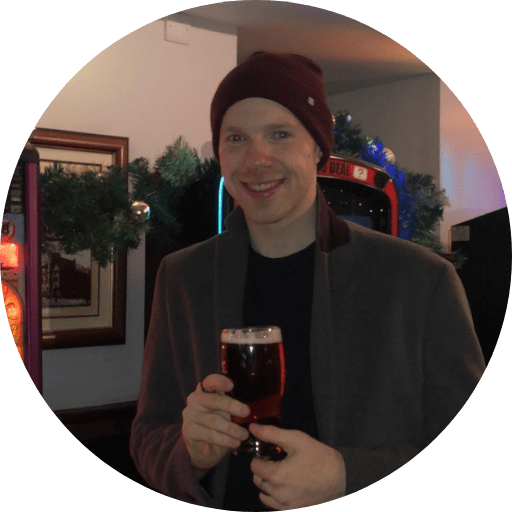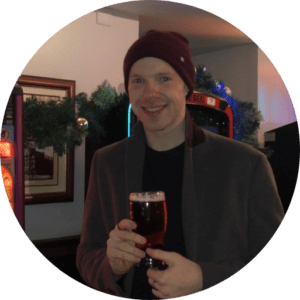 James Gibson is a contributor for Wasteland Gamers specializing in producing written content in the fast-moving, ever-evolving, gaming market. He is an avid RPG fan and loves the Fallout series more than most. He's saved Liam Neeson from Tranquility Lane, seen every ending within FNV and he's even braved the hot mess that is Fallout 76, and what's more, he didn't hate it. James has been writing content within the gaming sector for many years, alongside myriad scriptwriting and reviewer roles all whilst being fully immersed in said sector. He also believes that articles related to gaming should be at all times, simultaneously light-hearted and informative. James has a passion for RPGs in particular and can often be found playing these games rather than writing about them. Any questions? Contact James on Instagram @jamesgibson5059
Favourite Fallout Game: Fallout New Vegas
Favourite Fallout Character: Joshua Graham
Favourite Fallout Quest/Questline: The Legend of the Star
Favourite Fallout Moment: Seeing to Dr Mobius' huge Roboscorpion in the Big MT DLC
Fallout Weapon of Choice: The classic Hunting Rifle with a big ol' scope
Fallout Hot-take: The Legion, while barbaric, are still more likable than the NCR
Xavier Getz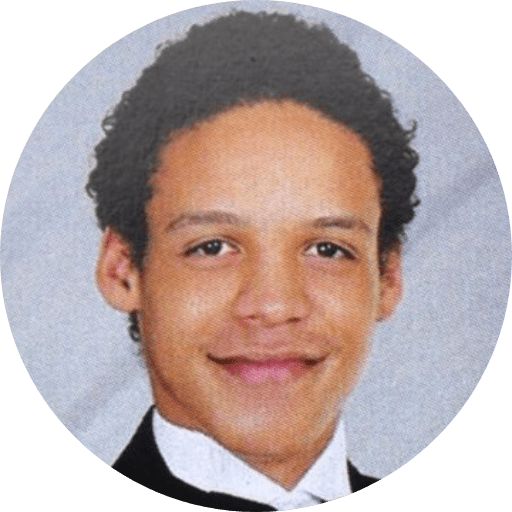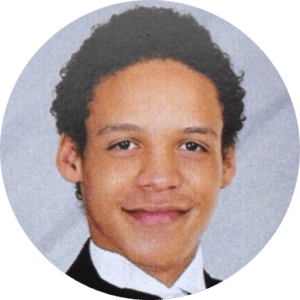 Xavier is a featured writer for Wasteland gamers. His love affair with the Fallout series started in 2008 with Fallout 3 and hasn't slowed down since.RPGs are Xavier's video games of choice, and alongside Fallout, some of his favorites are Fire Emblem, Kingdom Hearts, Alpha Protocol, and The Elder Scrolls series. As talk of the Metaverse continues to heat up, Xavier faithfully waits for someone to create a real-life version of The World (Minus dungeon boss-induced comas). A seasoned writer in the video game journalism industry, Xavier has also worked as a game tester, game design consultant, and technical writer for numerous gaming companies. When Xavier isn't busy writing about video games or playing video games, he is busy watching Korean dramas and trying every sushi restaurant in town.
Favorite Fallout Game: Fallout: New Vegas
Favorite Fallout Character: The Master
Favorite Questline: Lonesome Road
Favorite Moment: Emerging from Vault 101 for the first time (Nostalgia feels)
Favorite Weapon: All-American
Fallout Hot-take: Randall Clark is the best Fallout protagonist and deserves his own story
Owen Brown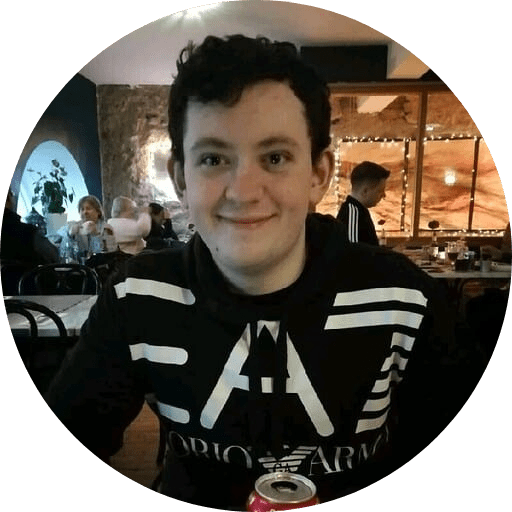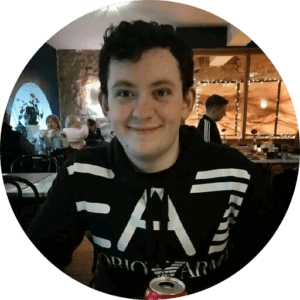 At the bright young age of nine years old, Eoin played his first-ever video game: Fallout 3. Should he have been playing it? No, but this reckless parenting inspired a love of single-player RPGs that has stuck with him throughout his gaming career. Despite investing serious time into Esports, Eoin always found himself returning to narrative-driven games, vowing to one day make it as a narrative designer himself. In the meantime, he has written for numerous gaming outlets on countless topics and titles. Outside of gaming, Eoin has a passion for reading and writing. He tells himself that he'll write a bestseller one day, if he ever dares to actually put pen to paper.
Favorite Fallout Game: Fallout New Vegas
Favorite Fallout Character: Veronica
Favorite Fallout Quest/Questline: Dead Money
Favorite Fallout Moment: Storming Project Purity with the Brotherhood
Fallout Weapon of Choice: Pre-New Vegas Plasma Rifle
Fallout Hot Take: The original Fallout games have aged like milk and aren't worth playing at all.
We hope that your time at Wasteland Gamers is a little bit more chill and relaxing than roaming the hostile wastes of the Fallout series and when a Deathclaw comes bounding at you. We hope that our content serves you well.