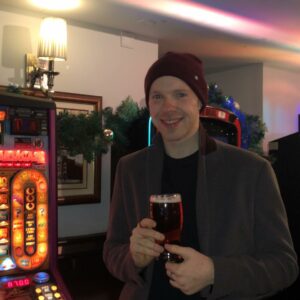 Latest posts by James Gibson
(see all)
The simple answer to your question is NO. Fallout 76 is not a true cross-platform game that will allow any player to match with players on any platform. The true answer as to why this is the case borders on the political, in my opinion.
Therefore, so as not to bore you all with the nitty gritty of industry insider speculations, I will let you leave now with the understanding that Fallout 76 is not a true cross-platform title. 
However, should you want to find out a little more and understand what I mean by a 'true cross-platform title,' take a look at the information below.
Cutting a Long Story Short
While the internet may give you varying answers and degrees of truth depending on where you get your information, there is only one true answer when it comes down to it – Fallout 76 is not a true cross-platform title. However, as mentioned, the situation is a little bit more complicated than you may think.
First of all, you cannot buy Fallout 76 and immediately jump on and play with players on every other gaming platform that's out there at the moment. The ability to do so is what I would call a real cross-platformer.
Despite this, the wasteland wanderer can, in some instances, play with players on certain systems. Whether you can or cannot play with players on different systems is rather complicated, so I have constructed a quick and clear table in the hopes of untangling this mess for you, have a look:
| | |
| --- | --- |
| Platform | Compatible Platforms |
| PlayStation 4 | PlayStation 5 |
| PlayStation 5 | PlayStation 4 |
| Xbox One | Xbox Series X, Windows PC |
| Xbox Series X | Xbox One, Windows PC |
| Windows PC | Xbox One, Xbox Series X |
Microsoft Dominance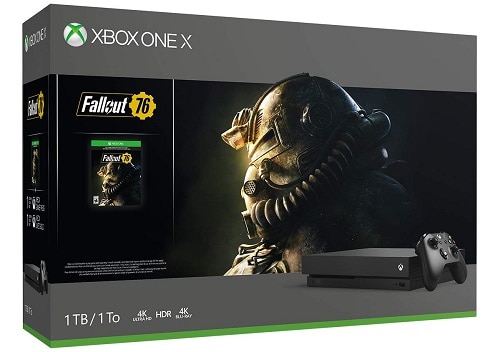 As you can see from this table, PlayStations can merely play with players from other generations of the same console, while Xbox players can also play with PC gamers.
While there is no definitive answer as to why they haven't opened up this possibility to PlayStation gamers, we can speculate that it may have something to do with the fact that Microsoft has recently acquired Bethesda for a staggering $7.5 billion. 
As the Xbox Game Pass for PC was already up and running at the time of this acquisition, it was a no-brainer for Microsoft to immediately add value to the Xbox version of Fallout 76 by allowing those gamers exclusive access to fellow wastelands on PC. 
Will PlayStation Gamers Get Access to Other Platforms?
As it stands, there is no reason for Microsoft to open up its game to other players from outside of its ecosystem.
After all, it has already been speculated that the next Fallout game will be an Xbox exclusive; therefore, it would not make economic sense for Microsoft to undertake all the work necessary just to benefit PlayStation gamers and, thus, their main rival – Sony.
Great Alternatives
While Fallout 76 may not be able to give you everything that you desire, in more ways than one, there are plenty of RPG, Survival, Shooter, and Open world games currently on the market to soak up some of your spare time. Let's take a look at them:
Apex Legends
To kick off this list of alternatives, I could not pass over Apex Legends. While not your typical Fallout alternative, the title does support full crossplay and brings the multiplayer gun-fighting energy you may have loved in Fallout 76. However, this combat system is a little bit faster-paced.
Another amazing thing about Apex is that your account progression can be shared across your platforms between Steam and Origin accounts.
Battlefield 2042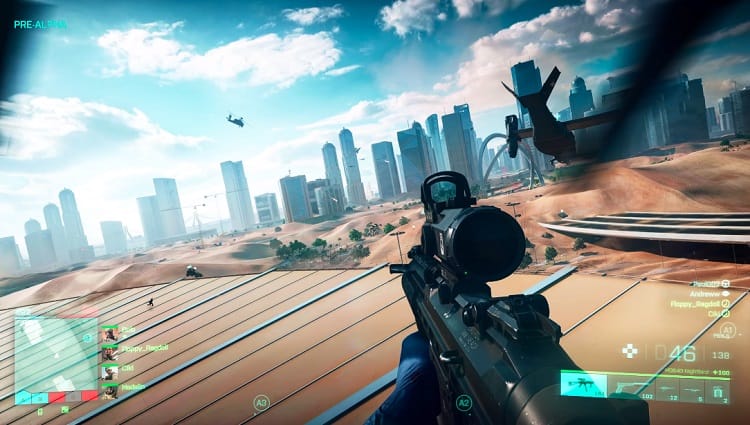 Another game that offers a true cross-platform experience, Battlefield 2042, was recently included in the PlayStation' Games of the Month' drop for March and has thus received a huge uptick in players.
While this game certainly has some bugs, you can jump into a game with your friends regardless of the platform everyone comes to the game with. Combined with this cross-platform approach, the squad combat system in Battlefield could be something amazing for the right group of friends.
Elden Ring
While many players who love Elden Ring may not even notice or engage with the multiplayer aspects of the game, there are some elements that really do increase the game's replayability.
Speaking personally, if the game didn't allow me to bring in a friend as a Phantom for one of the boss battles, I would still be stuck on that level. 
This game is currently supported for crossplay on PlayStation 4, PlayStation 5, Xbox Series X, and Xbox One. Sadly, like Fallout 76, you are stuck interacting with players within your console's ecosystem.
Elder Scrolls Online
While this game and the multiplayer configuration runs into the same problem as Fallout 76, it only makes sense to recommend Bethesda's other attempt at an MMO for players who enjoy Fallout 76. 
There is a huge crossover between fans of The Elder Scrolls and Fallout franchises; therefore, if you haven't checked out ESO yet, I recommend giving it a go.
Frequently Asked Questions
Question: Is Fallout 76 Worth Playing in 2023?
Answer: A lot of fans, myself included, decided that enough was enough when Bethesda published Fallout 76, seeing it for the cheap cash grab that it was.
However, after this massive pushback from the passionate community, Bethesda bucked up their ideas and went to work, creating update after update for the title. At the time of writing, Fallout 76 is well worth your time and energy, especially if you are a fan of the Fallout series.
Question: Can You Play Fallout 76 Solo?
Answer: While the game was created for friends and survivors to interact with one another, Fallout 76 remains an experience that you can enjoy by yourself. However, you do have to be constantly online to play, which can be troublesome or annoying for some gamers.
Question: How Long does it Take to Beat Fallout 76?
Answer: If you ignore all of the side objectives and beeline for the main quest, Fallout 76 will take you roughly 33 hours to complete. If you do decide to try and complete every single part of the game, shooting for that 100% mark, you will likely spend more than 280 hours.
Not the Answer Anyone Wanted
While everyone who currently plays Fallout 76 would love the opportunity to play with gamers from other platforms, there is no way to achieve this properly at present.
This fact doesn't look like it will change anytime soon, either. However, I hope that through this article, you learned how platform sharing works for Fallout 76. After all, it is one of the more convoluted systems on the internet at the moment.
I decided to write this article after looking for this same answer myself some time ago. The responses I got varied wildly, with many websites not fully understanding what a true cross-platform title is.
To this end, I hope I answered your question effectively. Good luck with your next adventure in the wasteland.