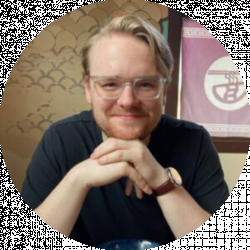 Latest posts by Arron Kluz
(see all)
A player's ultimate success in Fallout 76 comes down to their builds. Everything about a player's build can matter when tackling the game's hardest content, including their weapon, perks, attributes, and armor. This gives players the ability to customize their experience to play how they want to.
Whether players want to stealth, punch, or hip-fire their way through the hordes of enemies throughout the wasteland, they can, but this also means that players have to think very carefully when considering what build they want to use. So, if you're new to Fallout 76 and are ready to start considering what build to try out, this Fallout 76 builds guide is the right place to be.
Key Info Up Front
Parts of a build: S.P.E.C.I.A.L., Perk Cards, Gear, Mutations
Build Archetypes: Demolitionist, Gunslinger, Looter, Medic, melee, Sniper, Tank, Unarmed
Fallout 76 Builds Overview
Builds in Fallout 76 encapsulate every part of a player's character. To have a good build, players need cohesion across their attributes and gear, have efficient perk cards that promote their target playstyle and understand the various roles they can fill when playing on a team.
All of these aspects will be worked on as you level up and play through the game, so you should use your journey to level 50 to experiment with the different playstyles so that when you get to endgame content, you can pick what you'd like to focus on.
As you level up, you'll receive one S.P.E.C.I.A.L. point for each level until you reach level 50, which can then be invested into the attributes of Strength, Perception, Endurance, Charisma, Intelligence, Agility, and Luck.
Each attribute is associated with different actions or types of gear in the game, but they also relate to your Perk Cards. Perk Cards are perks that can be placed into your deck and are the most defining part of your build. Perks have multiple ranks that can increase their effects, and you can equip cards in slots for each of your attributes.
Each Perk Card also gets a cost depending on its effect and the rank you want to equip it at. The cost you can have in perk cards for each attribute depends on your attribute score.
For example, if your Strength is eight, you can equip any combination of perk cards that add up to a total cost of eight. This could be two four-cost perk cards, two three-cost cards with two one-cost cards, or any other combination.
Luckily, you can change your Perk Cards as you play to try out different gameplay styles, and once you reach level 50, you can swap around your S.P.E.C.I.A.L. points.
So, once you reach 50, you should determine which build you want to pursue so that you can get your attributes in order and begin devoting resources to acquiring the necessary gear.
Building a Character in Fallout 76
Since there are so many components to building a character in Fallout 76, breaking down each component individually is useful.
This will make getting the exact information you are looking for more accessible while also helping show how it all can tie together to make one cohesive build.
S.P.E.C.I.A.L.
Your character's S.P.E.C.I.A.L. attributes are what defines them as a person.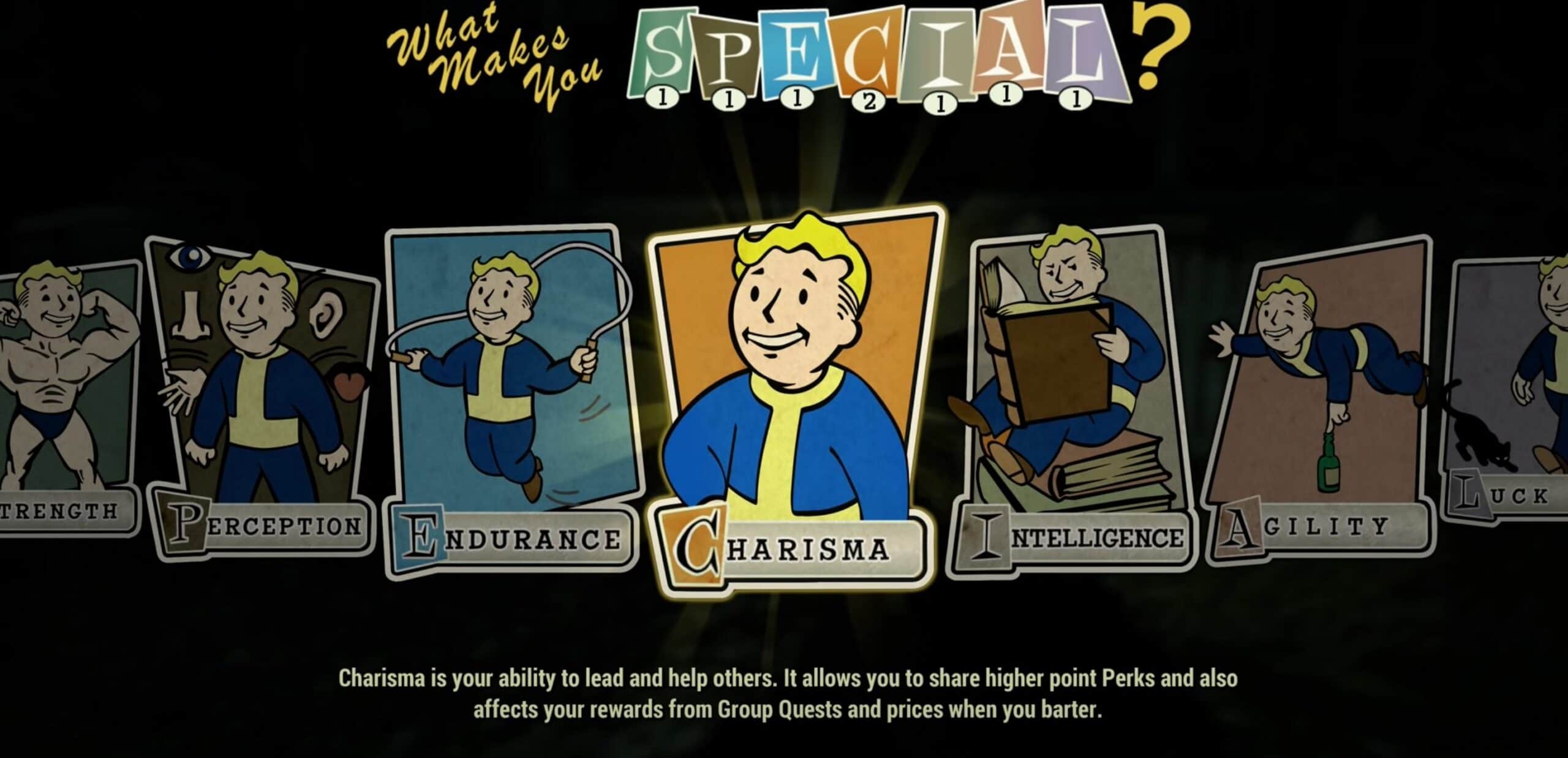 It determines whether they instinctively know their way around a rifle, if they can quickly bash a Radroach's head in with a baseball bat, or if they've always had a way of getting on people's good side.
However, each attribute has a particular and unique role in the game's mechanics, which you'll find explanations for below.
Strength
Strength is the measure of just how big your character's muscles are.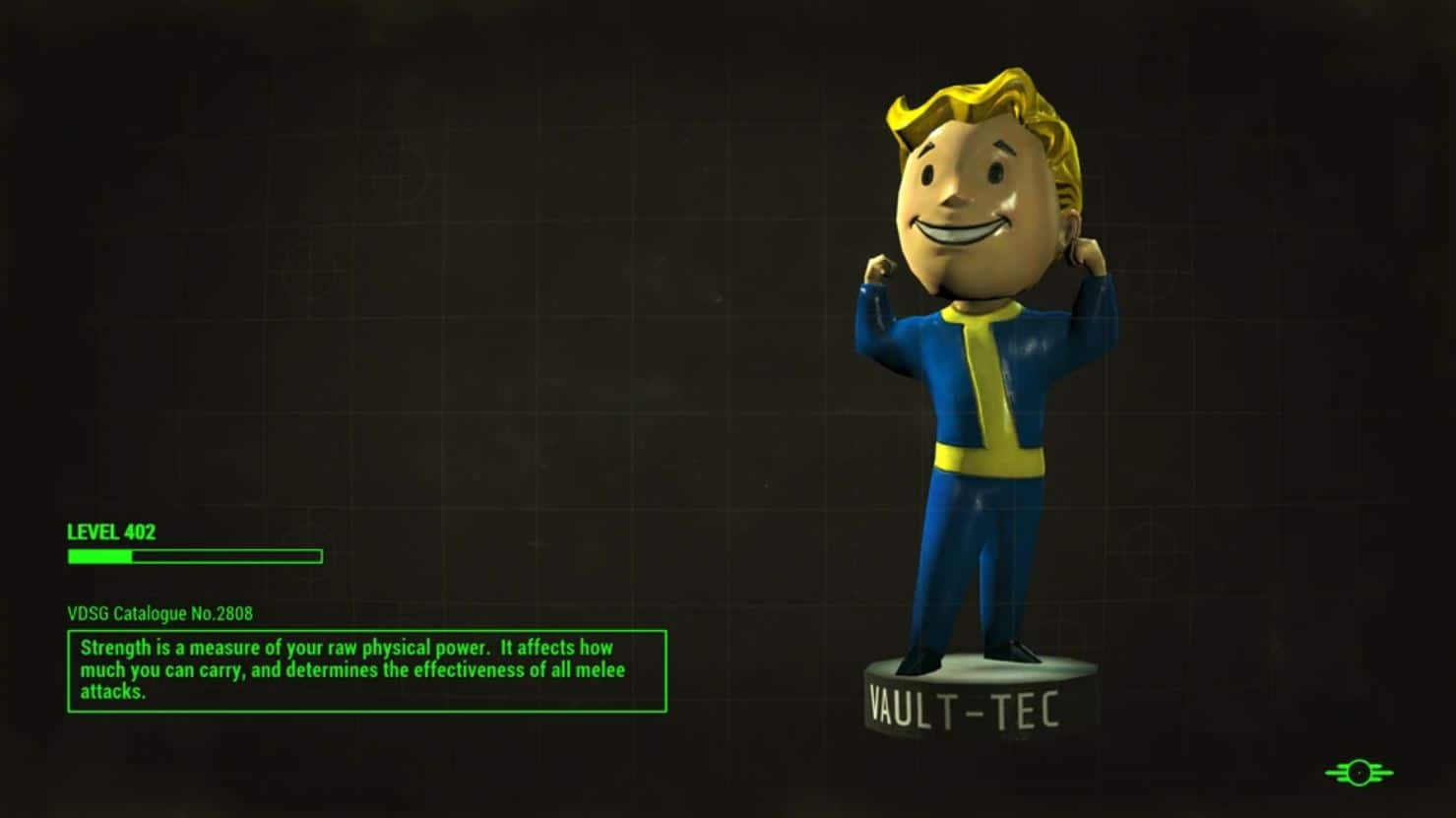 It impacts how much weight your character can bear to carry and how hard you can hit enemies with melee attacks.
Perception
Perception is a measure of how observant your character is.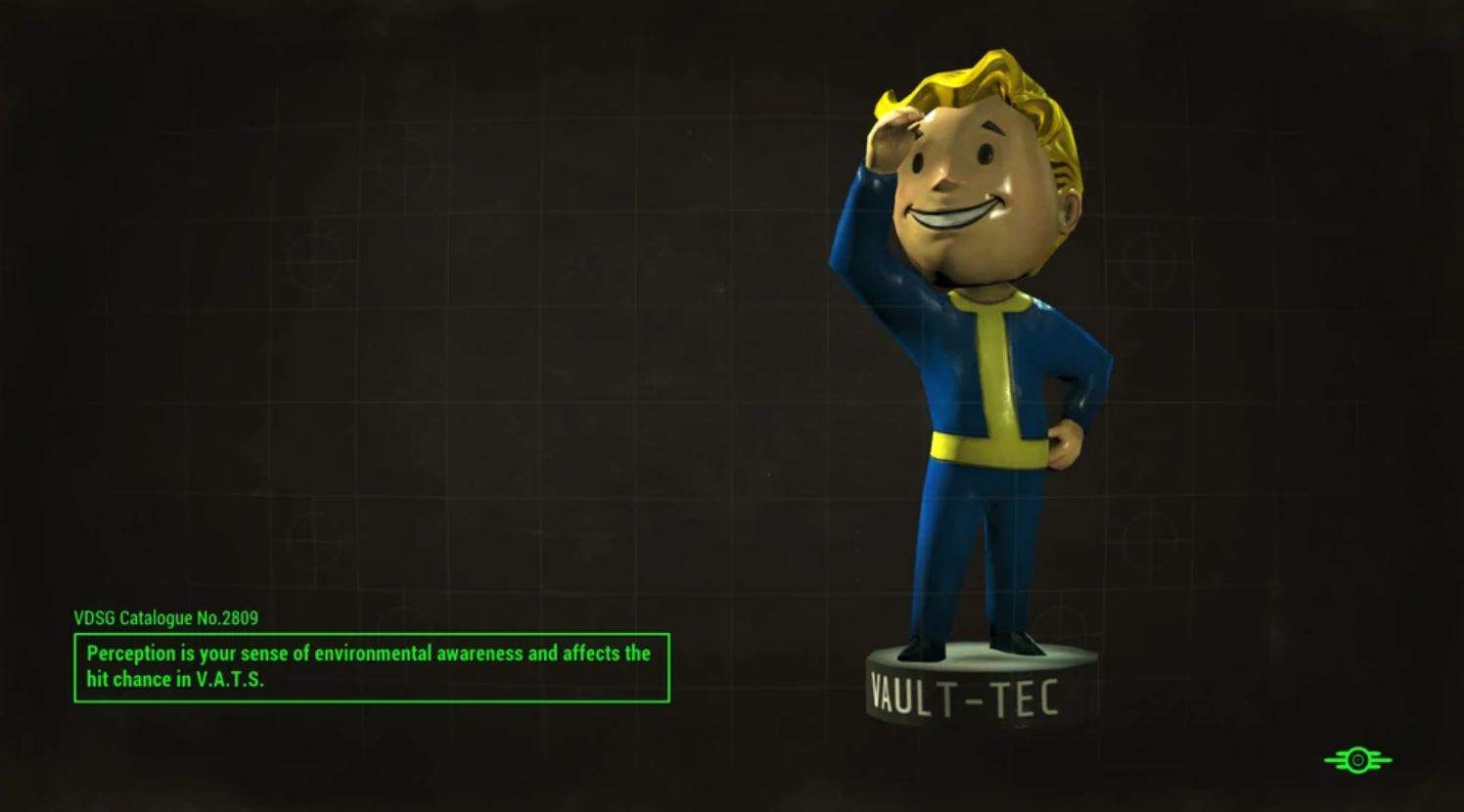 It has an impact on how easily you spot enemies and sneaking people as well as how accurately you can shoot in V.A.T.S.
Endurance
Endurance measures the physical fitness of your character.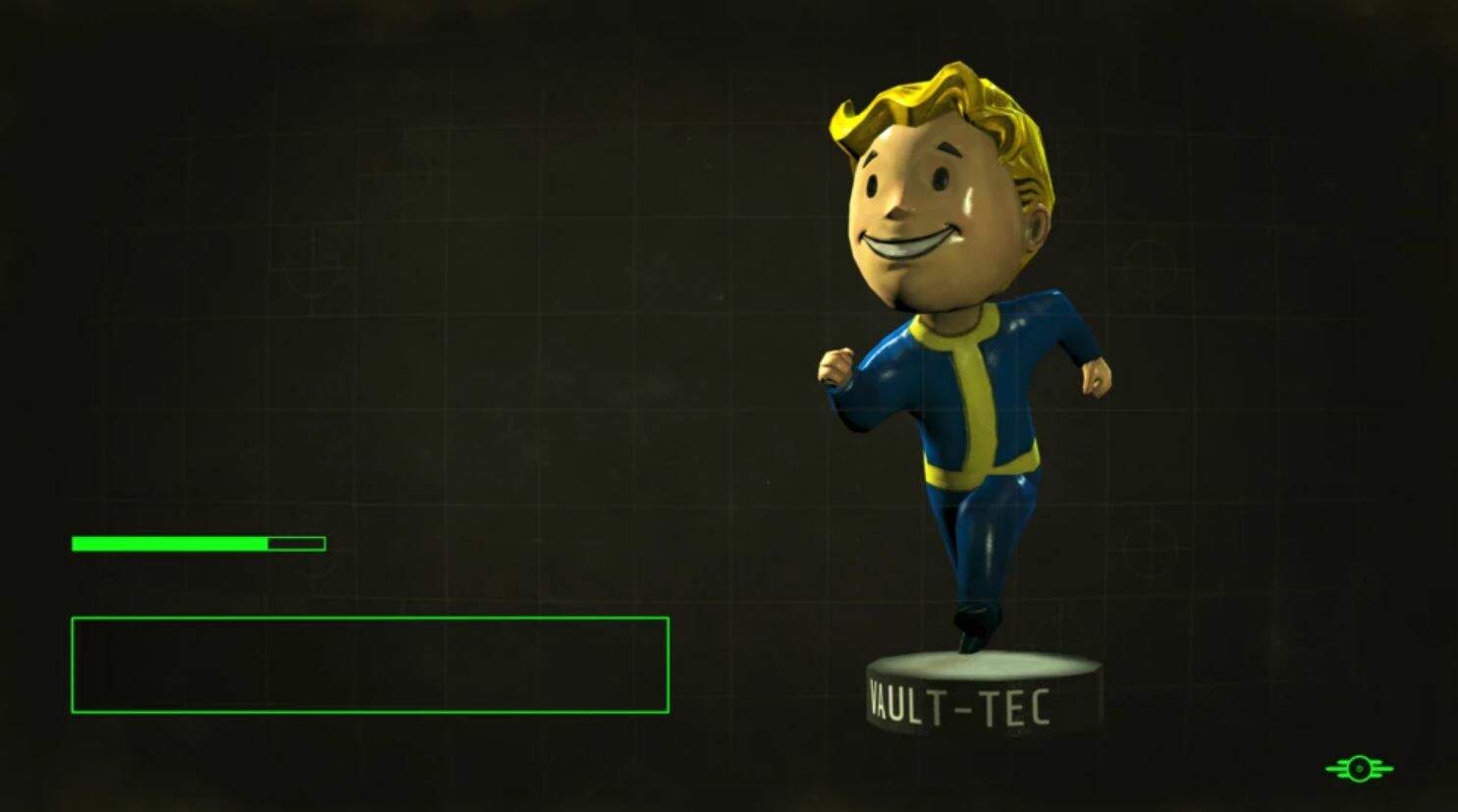 A higher Endurance gives you more Health and Action Points, more excellent resistance to diseases, and allows you to sprint for longer.
See also: Fallout 76 Diseases Guide.
Charisma
Charisma measures just how well you can interact with other people.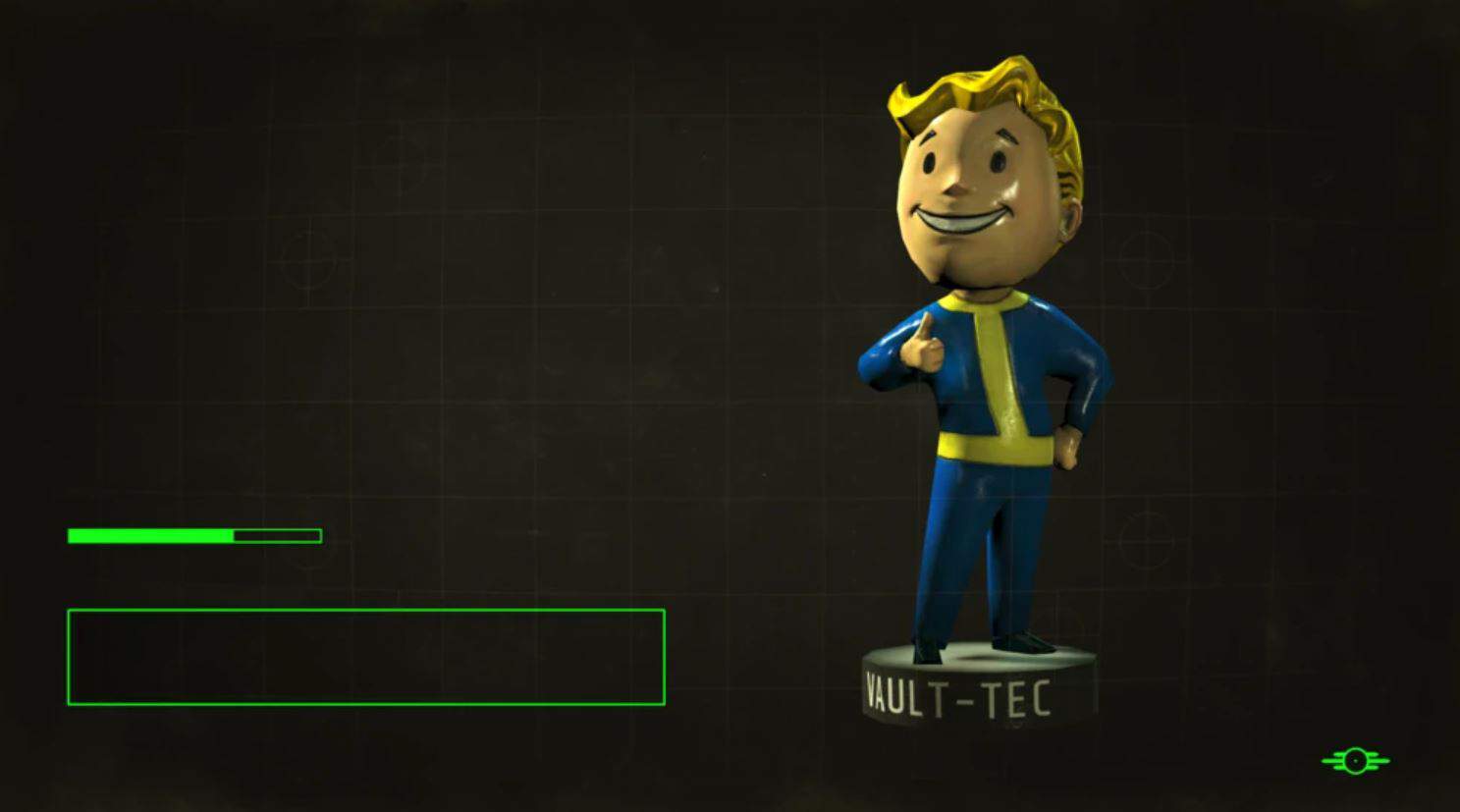 It allows you to share Perk Cards with team members while also getting you better prices from shopkeepers that can't help but say yes to you.
Intelligence
Intelligence is how book smart your character is overall.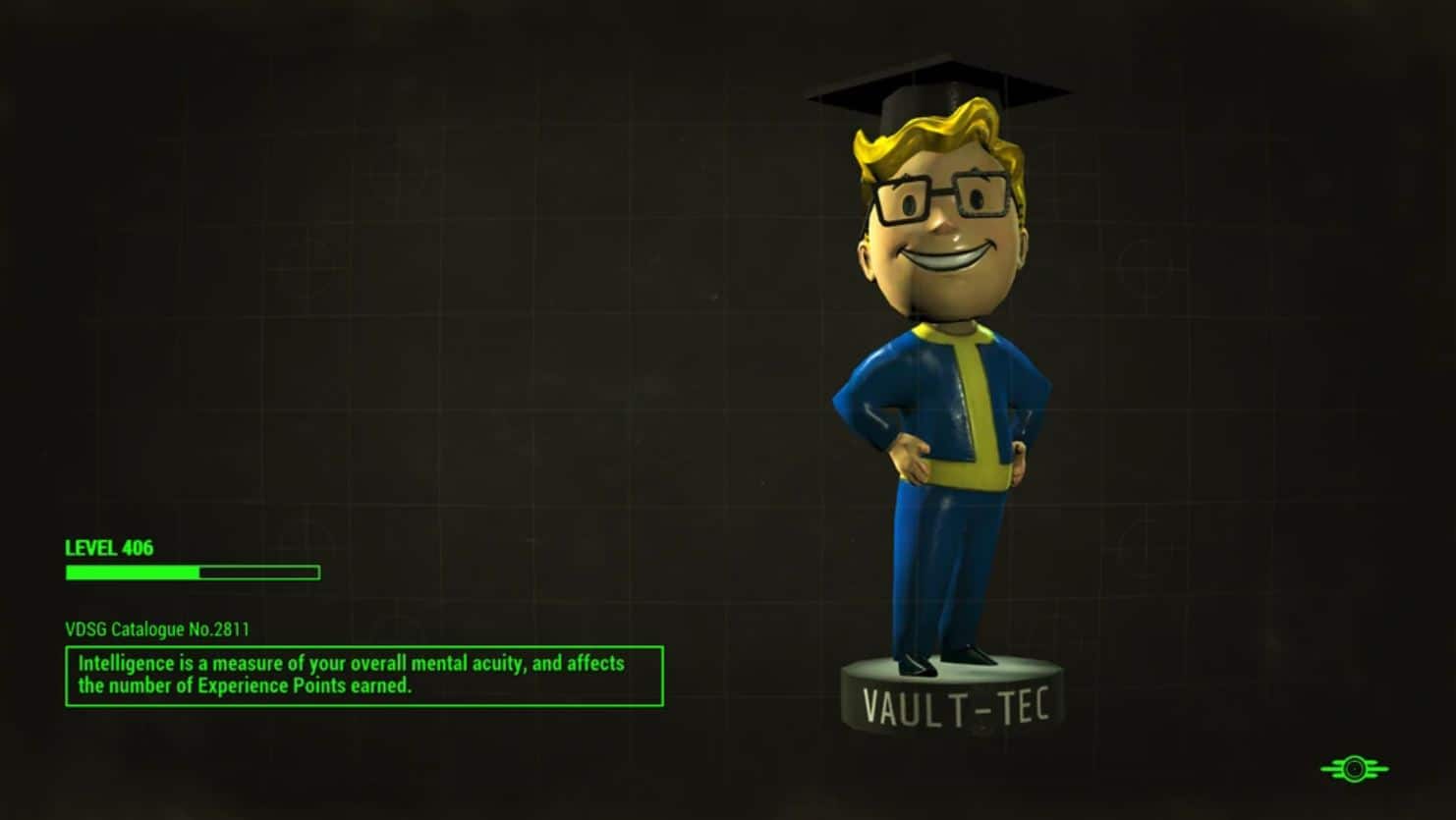 It focuses on hacking terminals, crafting better gear, and allows you to learn more from your encounters, netting you higher experience for kills.
Agility
Agility is concerned with your character's reflexes and finesse.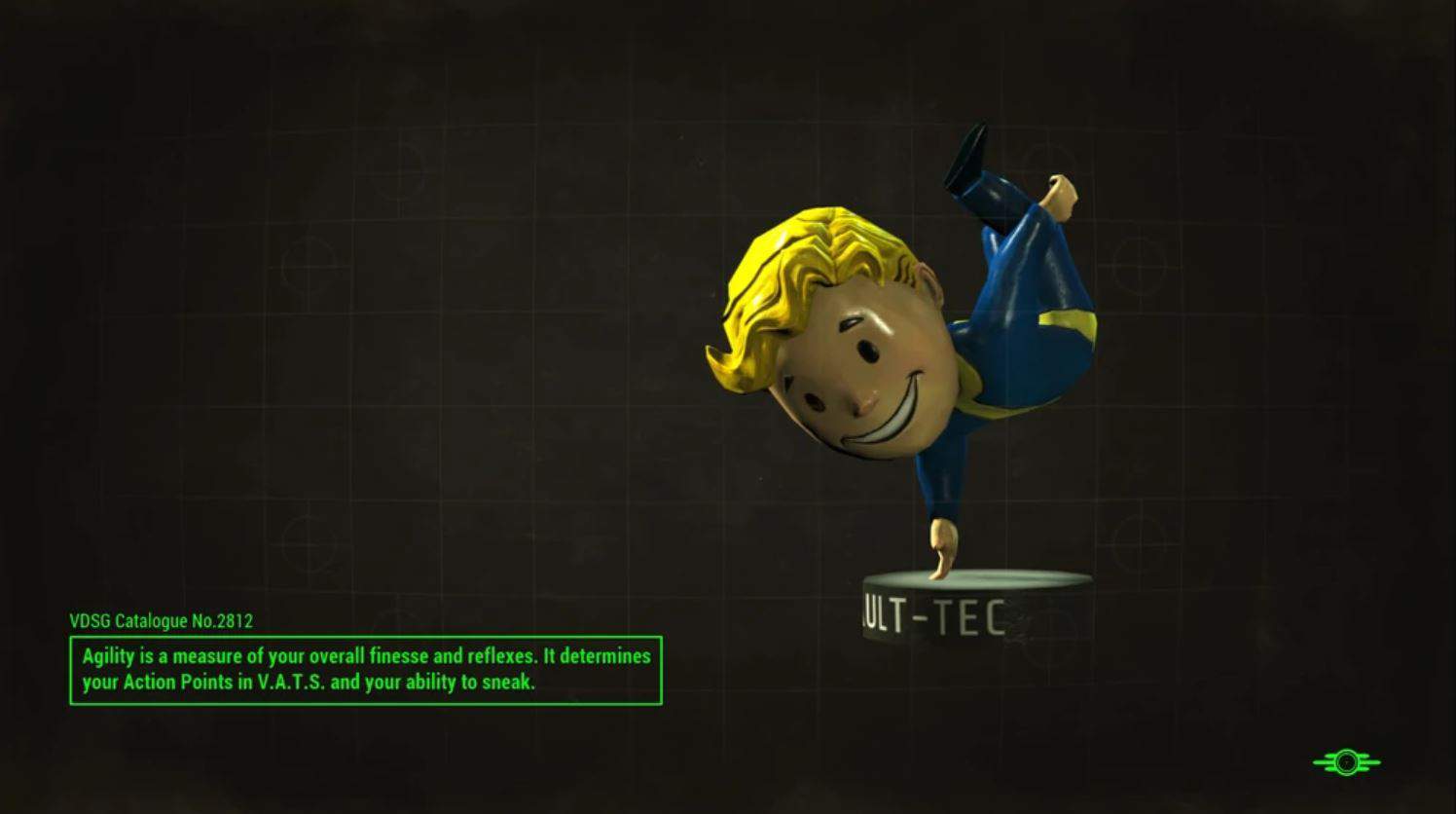 Raising your Agility gives you more Action Points to use in V.A.T.S. and makes you much better at blending in with the shadows and sneaking past others.
Luck
Luck is impossible to measure in the real world, but in Fallout 76, it is as numerical as anything else.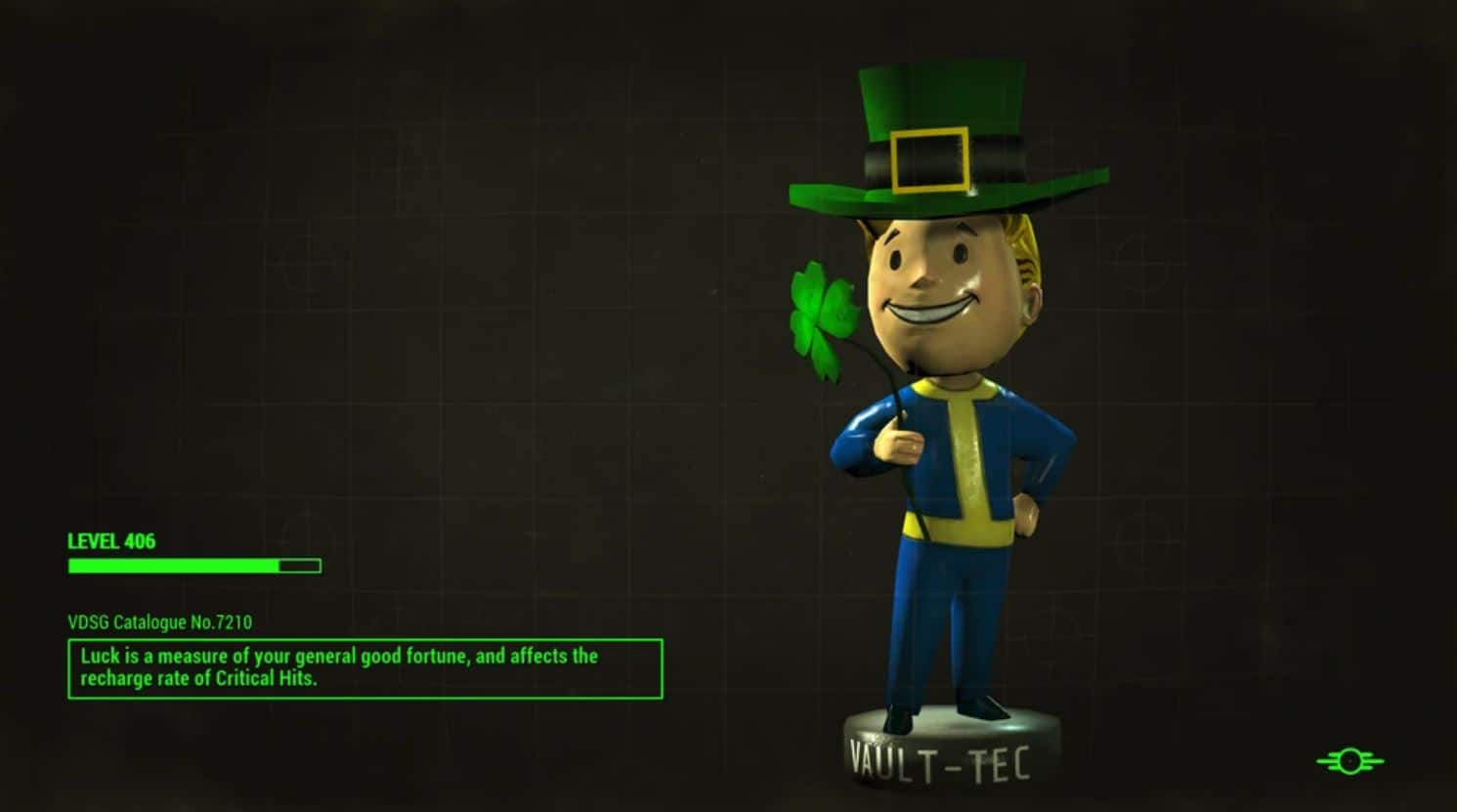 Raising your character's Luck gives them a higher Critical Hit recharge rate while also making the items they find of higher quality and condition.
Perk Cards
As mentioned above, Perk Cards are the defining part of your character build.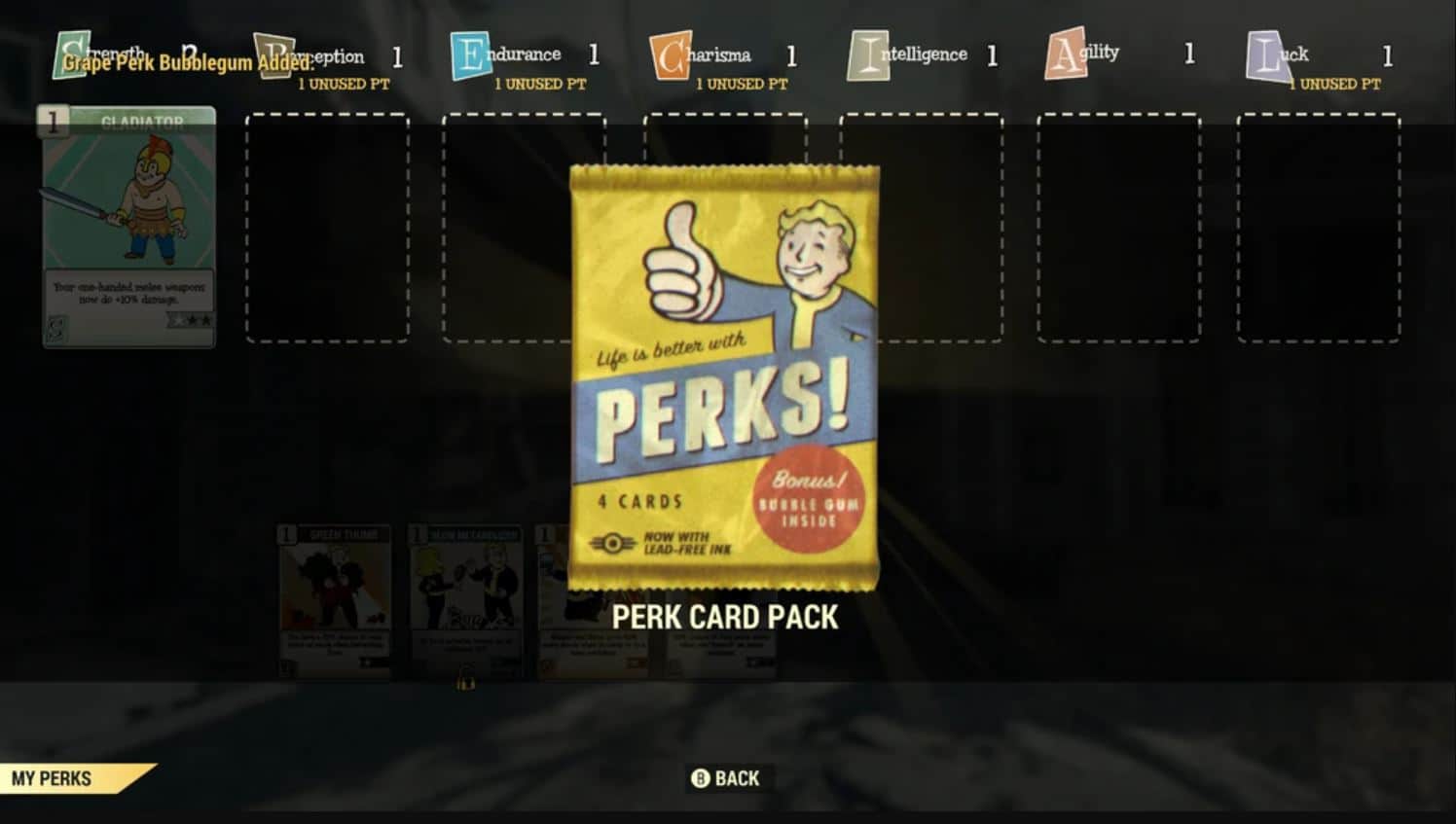 Each attribute has dozens of Perk Cards to choose from that have to be unlocked by randomized booster packs. However, you should have all the cards you need by the time you hit level 50 and are ready to settle into a real build.
The Perk Cards for your build will also dictate how you should set up your S.P.E.C.I.A.L. to ensure that you have enough points where you need them to get all of the best perks equipped for your play style.
Perk Cards also have a range of effects that cover things like what weapons you'll be using to new abilities or utility options that will allow you to keep your character exactly where you want them.
So, before you try to figure out your build, make sure to figure out the exact Perk Cards that you plan to use to figure out all of the other aspects of your character that will work best with them.
Gear
Your character's gear will frequently change as you first level up and make your way through the game's first stages.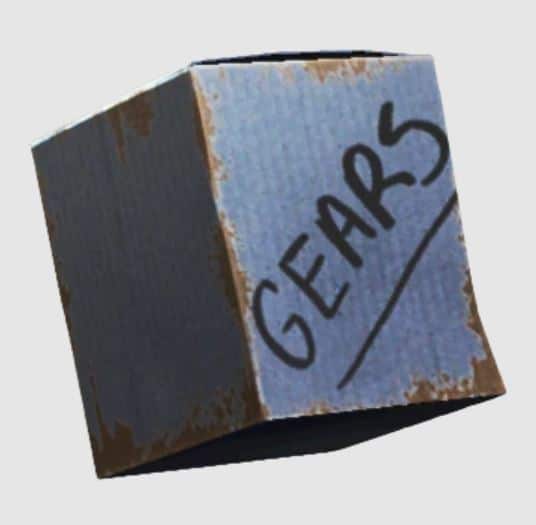 So, take that time to try out as many different types as possible to decide which weapon to focus on for your build. The gear for a build can mean various things that not all builds will use.
These include weapons, armor, power armor, throwables, and consumables like chems or alcohol.
You'll either find it in loot or craft it yourself for most of your build's gear. Crafting the gear yourself is a particularly good option, as it allows you to customize it further to fit your exact preferences and need, rather than having to rely on the RNG of a drop to get the piece you're looking for.
You'll also want to familiarize yourself with crafting to keep your gear in good repair and craft any of the throwables or ammunition that you build takes advantage of.
Mutations
Any strong endgame build in Fallout 76 also takes smart advantage of the game's Mutations.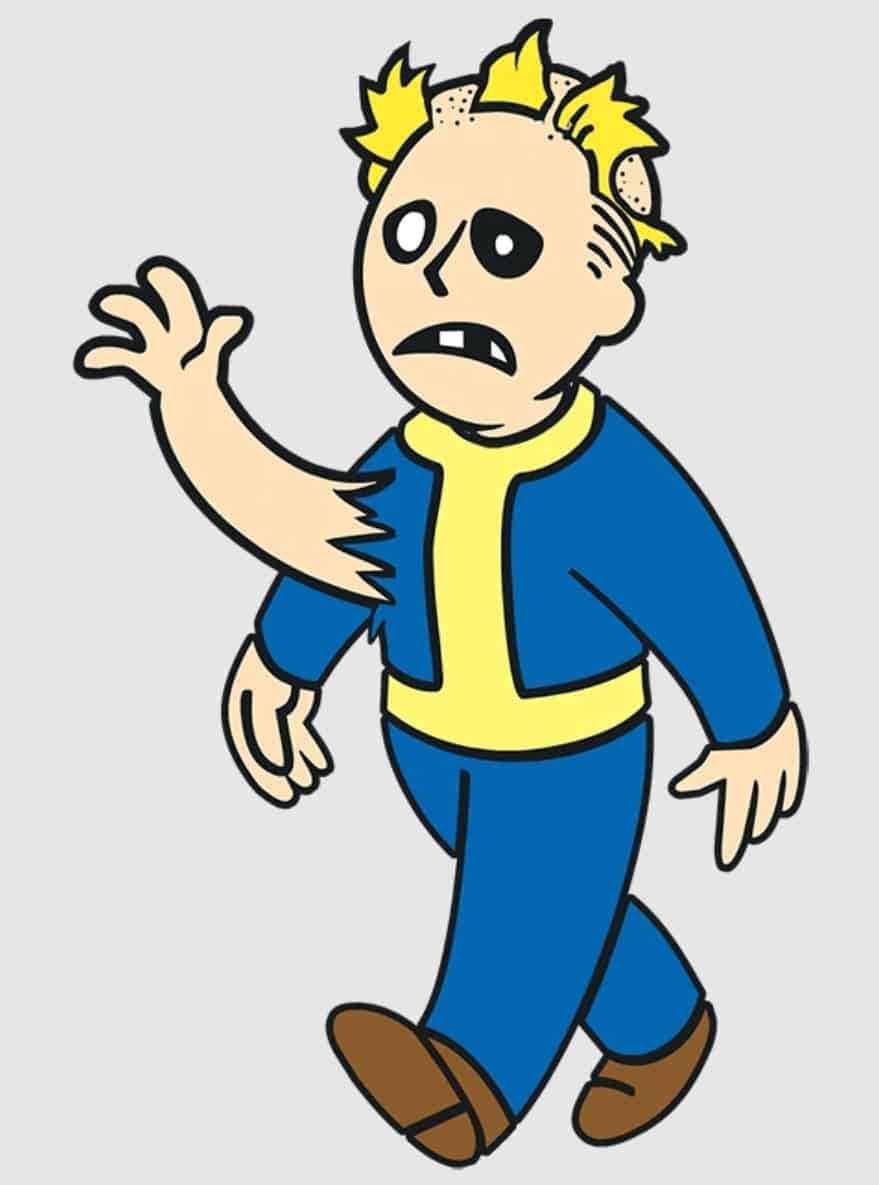 Mutations are gained by building up enough radiation from any of the multiple sources in the game. However, they also come with a downside meant to offset their benefits
So, when it comes to selecting the mutations that are right for your build, you want to consider which have downsides that won't impact you and which have positives that you can't live without.
There are also various Perk Cards that either lessen the negatives of Mutations or give you buffs for having multiple. There is also the Starched Genes Perk Card that almost every build uses as it freezes your Mutations in place so that you don't have to worry about gaining or losing any.
Fallout 76 Build Archetypes
Demolitionist
As its name suggests, Demolitionist builds care about one thing and one thing only: blowing things up.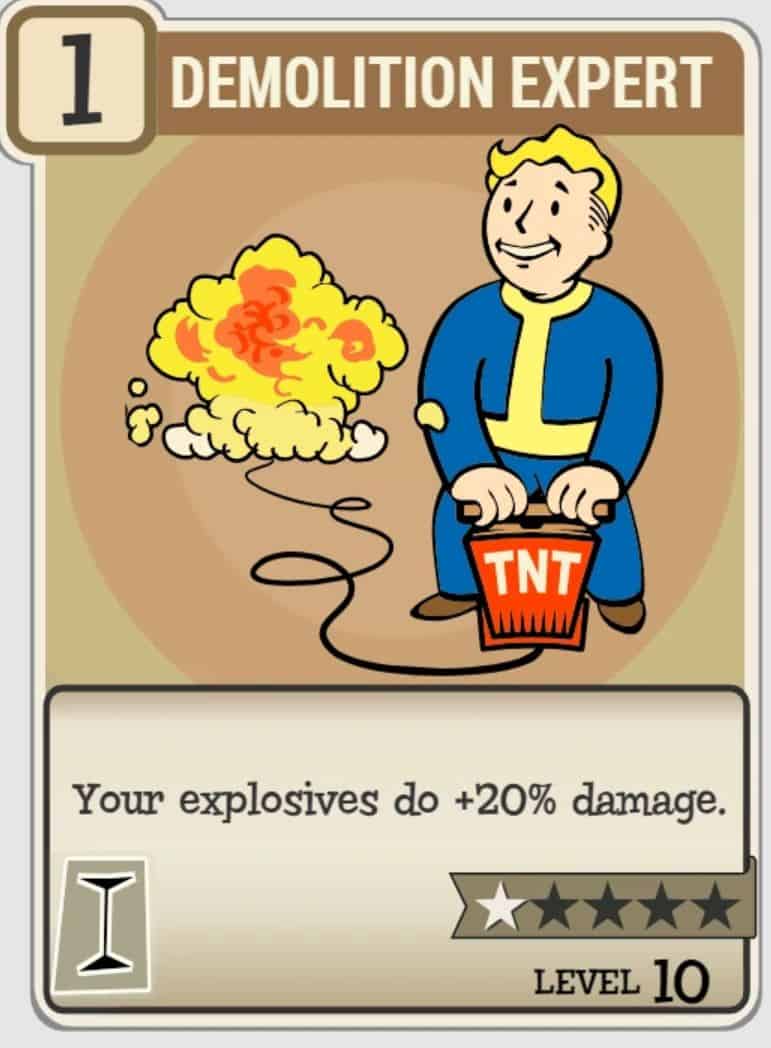 They take full advantage of the various throwables and explosive weapons scattered across the wasteland to kill things without having to bother with annoyances like aiming.
Demolitionists are also a valuable archetype because they function well both with and without power armor, allowing them to jump back and forth between base and endgame content. However, if you're playing on a team, you'll have to be a bit more careful not to blow friendly players away, but some Perk Cards help with that.
These builds come with a lot of variety between them, but you'll likely want to focus on the following attributes in this order:
Strength
Perception
Intelligence
Luck
You'll also want to make sure to have these Perk Cards regardless of which variation you prefer:
Blocker
Grenadier
Bloody Mess
Adrenaline
Gunslinger
Gunslinger is the most versatile build archetype in Fallout 76 because it can focus on any of the game's numerous gun types.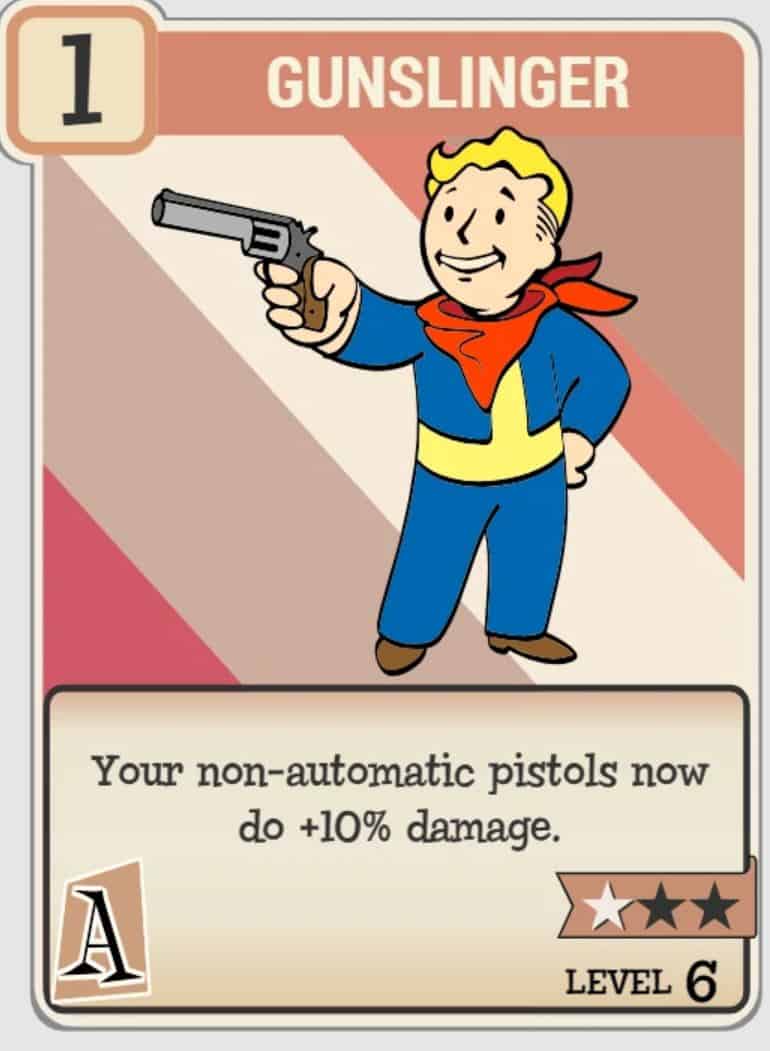 There is a Gunslinger build for you, whether you want to use a revolver, shotgun, or heavy machine gun. These builds can also jump back and forth between using power armor and not, allowing them to tackle any content with ease.
Gunslinger builds are also a lot of fun because all they require to switch to a different gun type is swapping a handful of Perk Cards around. This means that you can jump from a laster rifle one day to a shotgun the next without changing your armor, mutations, or attributes.
This is because most variations of this build have the same attributes with small differences if there's a singular type of weapon you want to focus on, which you should focus on the following:
They also tend to all use these Perk Cards with others swapped in or added to accommodate for increasing damage with a particular gun:
Blocker
Concentrated Fire
Action Boy
Adrenaline
Evasive
Gun Fu
Better Criticals
Critical Savy
Quick Hands
Looter
Looters, also sometimes called Engineers, are builds that maximize the efficiency of any resource gathering or activity they take on.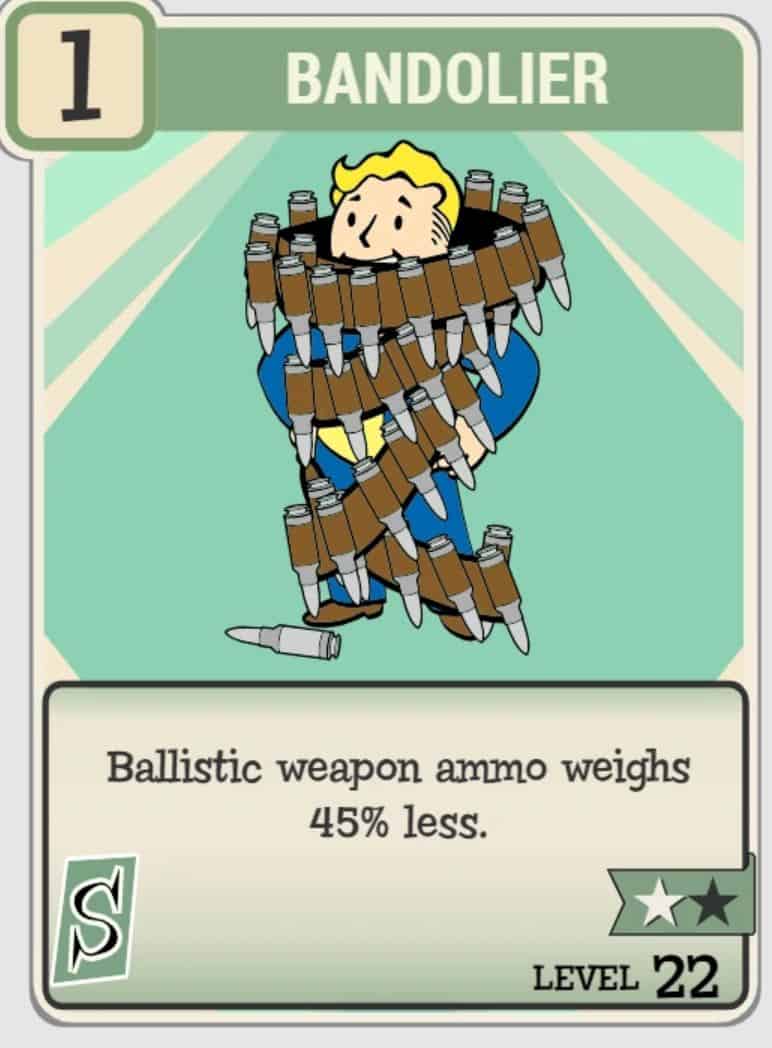 These builds can still hold their own in combat, but they tend to be used as secondary builds when players need to farm or grind for anything.
They also can have a pivotal role in groups where they maximize the Caps everyone earns while also playing a dedicated support role. This includes providing ammunition, picking locks, hacking terminals, and carrying loot.
This means that these builds typically require wearing power armor, making them a bit more expensive to run. However, you'll want to focus on these attributes to get the most out of these builds:
Strength
Intelligence
Charisma
You'll also want to grab these Perk Cards as well as any others that help your team or increase your profits and resources as you play:
Bandolier
Blocker
Pack Rat
Strong Back
Traveling Pharmacy
hard Bargain
magnetic Personality
Contractor
Ammosmith
Super Duper
Medic
Medics are another support build archetype, but one with a much more narrow scope than Looters. T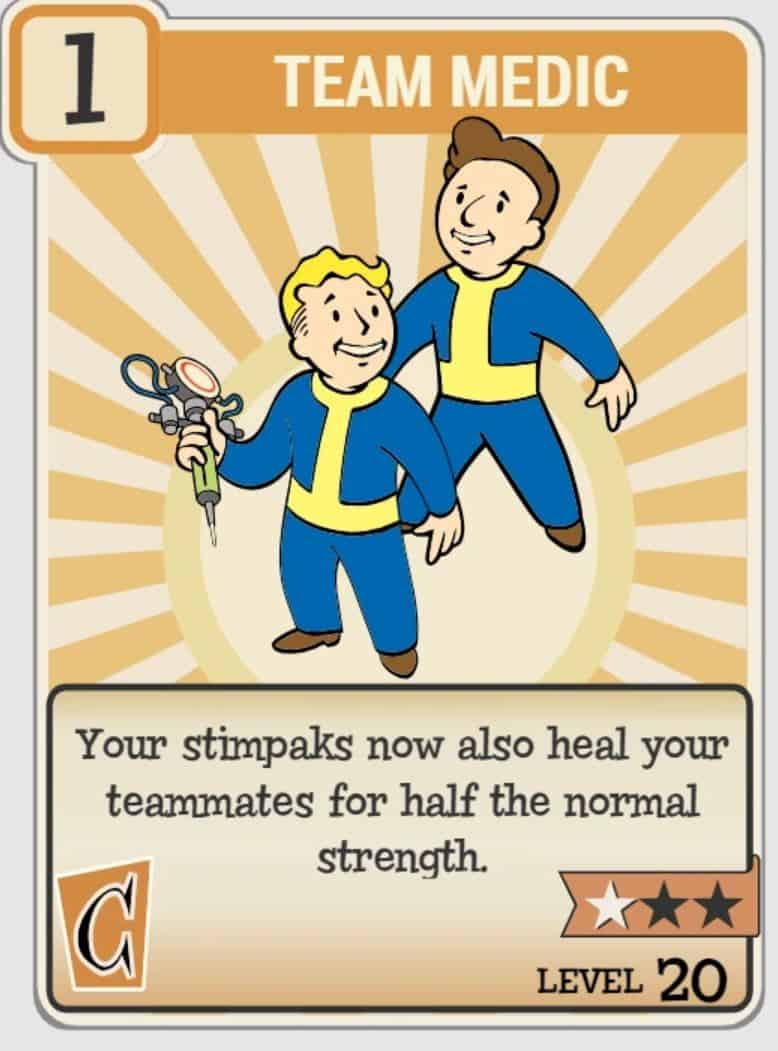 This means that Medics only thrive when playing in a group, as their combat capabilities are lacking. Instead, they focus on healing teammates, giving them buffs, and reviving any players who go down.
They also focus on withstanding massive amounts of damage, allowing them to soak up damage so that others don't have to and stay on their feet when nobody else can.
This means that Medic builds should take full advantage of power armor to help with this and make sure they can carry enough healing supplies to last quite a while.
If you are on a team of players and want to act as the Medic, you should also focus on these attributes:
Charisma
Intelligence
Luck
You should also check out these Perk Cards and grab any others that increase your inventory, keep you on your feet, or give buffs to your teammates:
Blocker
Anti-Epidemic
Bodyguards
E.M.T.
Magnetic Personality
Philanthropist
Team Medic
First Aid
Power Patcher
Suppressor
Tenderizer
Melee
Melee builds are fun to play in Fallout 76 and used to be one of the most popular thanks to a bug that significantly increased their damage while using V.A.T.S. There are two main categories that variations of these builds can fall into.
The first is tankier builds that use power armor and two-handed weapons to stay on their feet and deliver massive hits to enemies.
The second is Agility-focused builds that use stealth and faster one-handed weapons to deal damage and get out of danger before getting hit back.
Both of these options are very strong and can be fun for the right players. If you're going for either of these variations of a Melee build, focus on these attributes:
You'll also want to equip these Perk Cards, although with more specific Perk Cards added in for whichever type of melee weapon you pick:
Blocker
Martial Artist
Incisor
Makeshift Warrior
Action Boy
Adrenaline
Dodgy
Evasive
Bloody mess
Serendipity
Sniper
Sniper builds are a more specific form of the Gunslinger archetype that focuses on avoiding encounters and taking enemies out from afar with scoped rifles.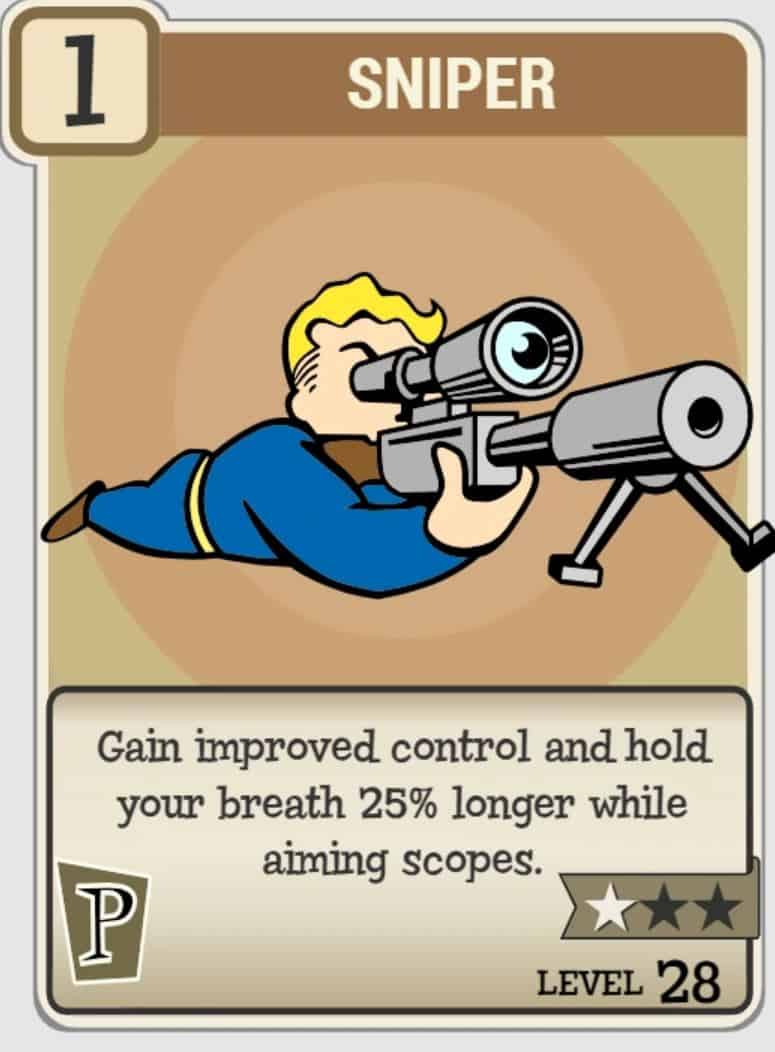 These builds work great for solo players to finish meetings from a safe position while also working well with other players' teams by targeting high valued targets. However, if you do want to play a Sniper, you'll also want an automatic rifle in your equipment at all times for when you have to go into more close-quarters areas where you sniper won't work.
To make sure you maximize your accuracy and damage, you should focus on these attributes:
Regardless of which Sniper variation you end up picking, you'll also likely want to use these Perk Cards:
Rifleman/Expert Rifleman/Master Rifleman
Sniper
Tank Killer
Ironclad
Covert operative
Evasive
Marathoner
Sneak
Tank
Tank builds are focused entirely on soaking up damage so that your team members don't have to or so that you can finish every fight while playing alone.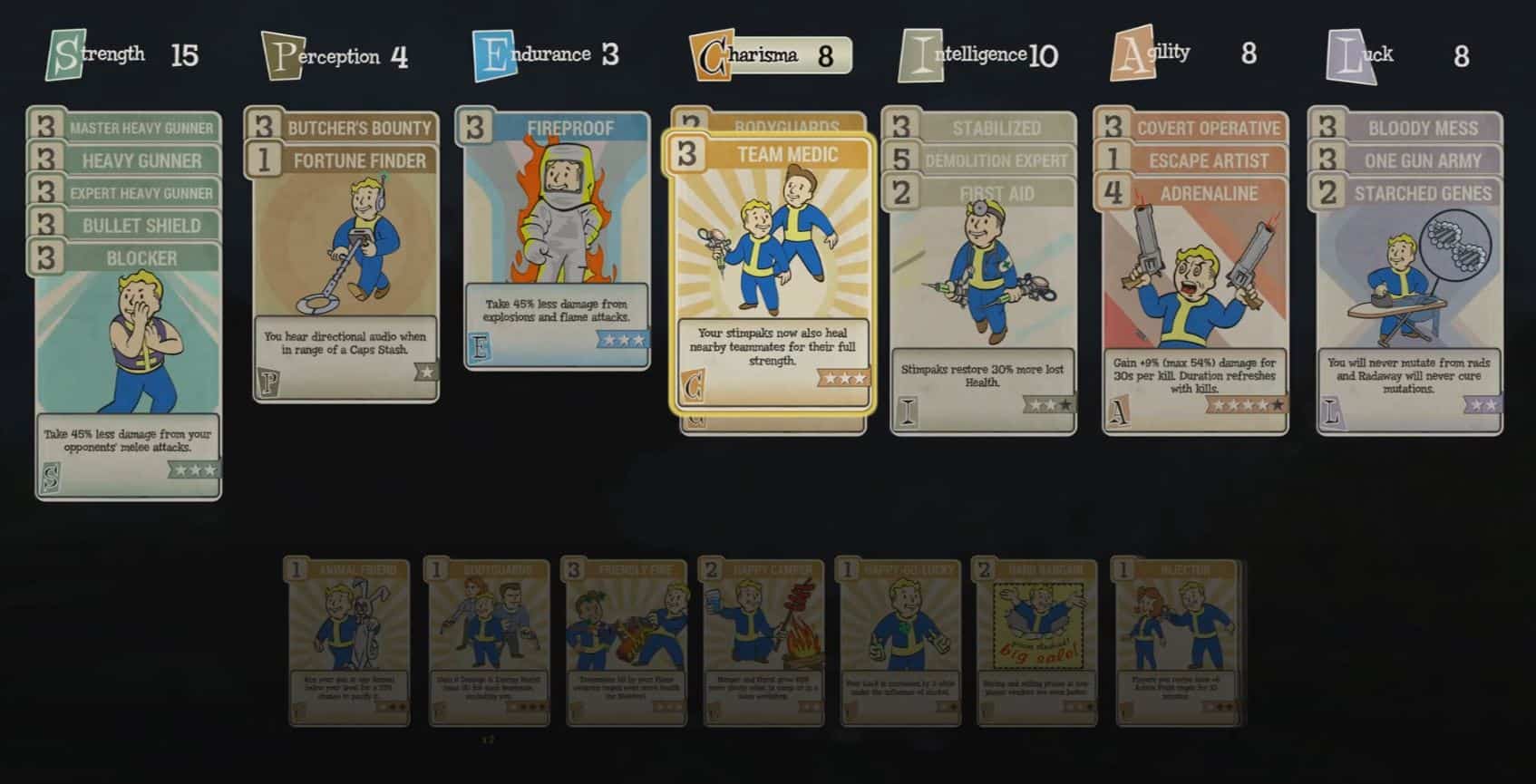 For most high-level content, this will require you always to wear power armor, but this archetype can be heavily modified to suit any weapon you prefer.
Whether you want to use heavy machine guns, melee weapons, or even a shotgun, these builds will ensure that you can stay up close and soak up damage without worrying about it. However, you should avoid using a sniper, as these builds require you to be up close and in the thick of the action to keep enemies from shooting at others.
Related read: Fallout 76 Shotgun Builds
You'll want to focus on these attributes while dumping Perception and Endurance:
Strength
Intelligence
Luck
You'll also want to equip these Perk Cards as well as any others for your weapon of preference or ones that buff your teammates:
Blocker
Bullet Shield
Strong Back
Traveling Pharmacy
Chem Fiend
Bodyguards
Magnetic Personality
Suppressor
Power Patcher
Power User
Stabilized
Action Boy
Dodgy
One Gun Armory
Unarmed
Unarmed builds are a subset of Melee builds that focus on either using no weapon at all or an unarmed weapon that increases the strength of their punches.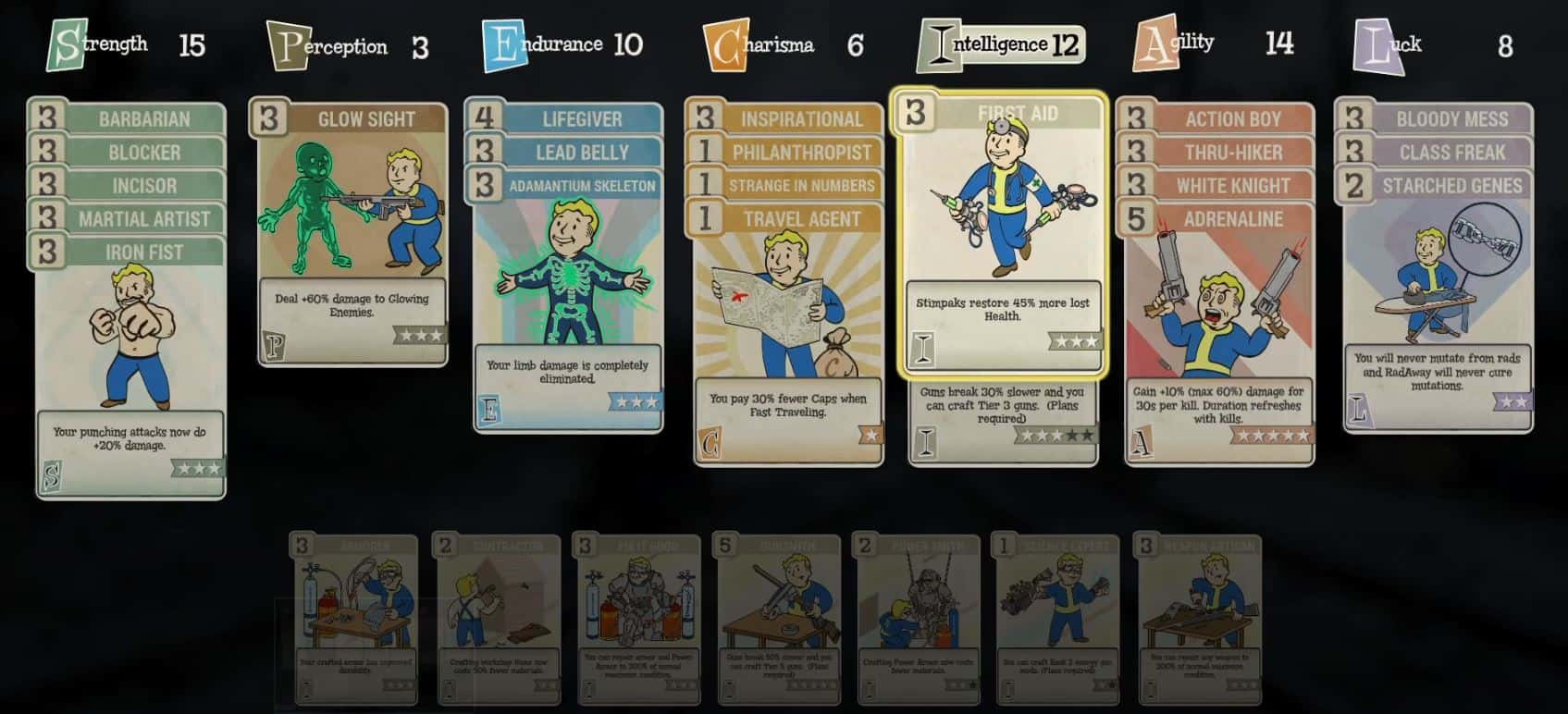 This means that builds in this archetype work exceptionally well outside of power armor. Still, they can also be very difficult to survive, so only players looking for a challenge should attempt one.
These builds also require a delicate balance of the following attributes to make sure they can get around and deal damage without taking too much themselves:
Players using an Unarmed build should also focus on these Perk Cards while adding on any that tweak it to fit their preferences better:
Blocker
Barbarian
Martial Artist
Incisor
Iron Fist
Ironclad
Makeshift Warrior
Action Boy
Marathoner
Bloody Mess
Moving Target
Nerd Rage
Serendipity
FAQs
Question: What is the Best Solo Build in Fallout 76?
Answer: Amongst the community, a shotgun-focused build is thought to be the best for solo players. Shotguns can deal an incredible amount of damage and quickly get rid of foes without requiring the help of other players to cover any of their weak points.
Question: Is Stealth Viable in Fallout 76?
Answer: With Fallout 76 being a multiplayer game, many players wonder if using stealth is truly an option, but doing so is very viable. With the right build, players can take out most enemies in Fallout 76 with a single shot, making it a very fun and powerful approach to the game's encounters.
Question: What is the Strongest Weapon in Fallout 76?
Answer: As of now, the strongest weapon is The Dragon. A unique weapon, the Dragon boasts an incredible amount of damage that outperforms any other gun's base stats.
Conclusion
All in all, making builds is one of the most exciting and enjoyable parts of Fallout 76. Players have tons of options for approaching the challenges of Fallout 76, and just about any of them is as viable as all the others.
The builds also make playing on a team much more interesting, as it gives players unique roles and abilities to help flesh their team out and make them feel unique while working with other players.
The sheer amount of options may be overwhelming to newer players, but make your time exploring your options when you first start playing to make deciding on which to do much easier.