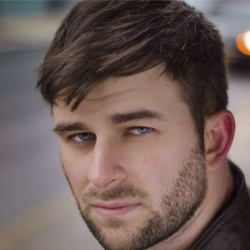 Latest posts by Adam Braunstein
(see all)
The Fallout franchise is one of the longest-running RPG franchises ever. What has kept the series going for so long is that there really is nothing else like it. Fallout's universe is so unique and vast that it has lore on par with Bethesda's other flagship franchise, The Elder Scrolls.
It takes a post-apocalyptic hellscape and turns it into a place you want to spend time in. It takes Ghouls and Super Mutants and makes them feel human. Best of all, it introduces you to many companions that commiserate with you over the state of the world, and suddenly, that terrifying, irradiated world becomes one full of hope, intrigue, and mystery.
While there are many games in the series, one game is seen as the cream of the crop. That game is Fallout: New Vegas. It was not a numbered entry in the series, which initially made me wary of it because it felt like it could be a spinoff and not a true sequel to the fantastic Fallout 3.
To be fair, it did share a ton of similarities with Fallout 3, but it also added so much depth to the RPG systems at play. It also introduced a weird and completely original take on the post-apocalyptic world genre that was impossible to resist. The various factions, the city of New Vegas, and the terrifying new enemies combined to grip me for hours on end. 
Eventually, you need another game that makes you feel the same way. Finding another Fallout: New Vegas is pretty tough, but luckily, there are a handful of games like Fallout New Vegas out there that get what it was going for and deliver a similar, in-depth RPG experience that is equally unforgettable. Don't believe me? Well, let me prove it to you.
Selection Criteria
Expansive worlds to explore
Engaging characters
Lengthy games with tons to do
Well-written stories and side quests
Choice-based gameplay
Divinity: Original Sin 2
Developer- Larian Studios
Platforms- PC, Xbox One, PS4, Nintendo Switch
Do you like your RPGs with depth? Then you won't find any with more depth than Divinity: Original Sin 2. Instead of the post-apocalypse, we're going to a fantasy world unlike any you've seen. The story here is so bizarre and original, and it keeps you engaged for the 100+ hours it has to offer.
You start the game as a Sourcerer (this is what people touched by Source power are called here) and are captured by the Divine Order for your blasphemy and sent to a prison Island. Along the way, your ship gets destroyed by a massive creature called the Voidwoken, and you're saved by a strange presence. From there, a wild journey begins.
Divinity: Original Sin 2 gives you an amazing party to adventure with. Depending on your actions, you may acquire all of them or leave some behind. Each character has a dark and complex past, with amazing detail in their designs and numerous customization options. You and your party can be anything from healing archers to warrior shapeshifters or magical assassins.
The combat is turn-based but heavily involves the environment, and your options for tactics are nearly endless. Side quests are available of all kinds, and many impact the main story hugely while having multiple ways to complete each. You can approach the main story from many angles, though they're not always obvious.
In the first area alone, your mission is to escape the prison Island of Fort Joy. There are at least four different ways to do this, and the best part is that it's up to you to find out what they are.
Wasteland 3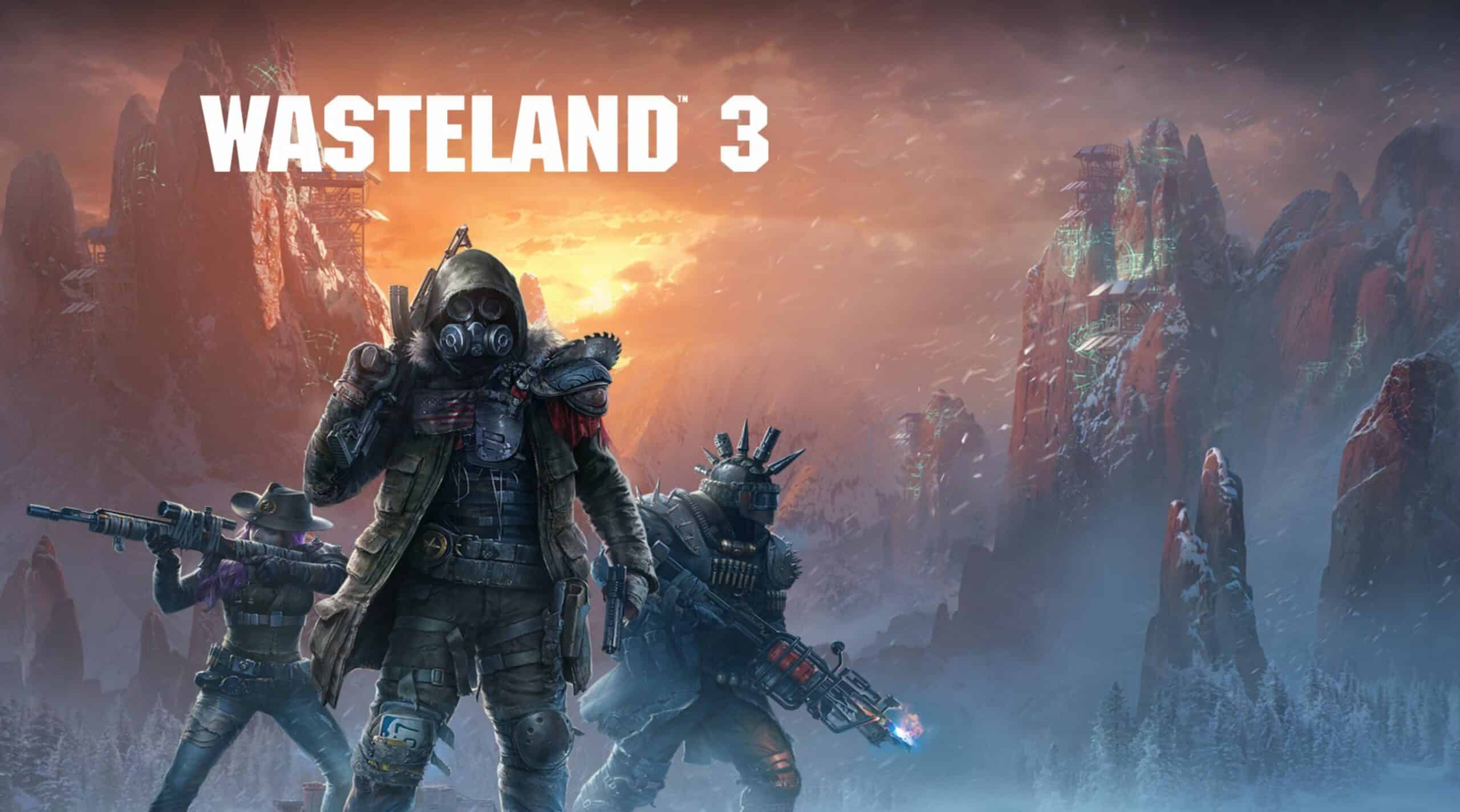 Developer- InXile Entertainment
Platforms: PS4, PC, MacOS, Xbox One
If post-apocalypse is your aesthetic of choice, then Wasteland 3 should be right up your alley. You get a similar environment to the Fallout franchise, but everything is from a top-down, isometric perspective. You lead a group of unique characters that you customize through the remains of the USA in a long and interesting tale full of twists, backstabbing, and shocking revelations. Wasteland is a series that inspired the Fallout series, so they are, in actuality, the originators of the genre.
In Wasteland 3, what you decide to do from mission to mission can result in many different outcomes. People can die, alliances can be secured or shattered, and new paths can be opened depending on your choices. This ruined world is an open book for you to write your own story.
The variety in combat is huge, and you can build up your characters in any way you choose. You'll also have skill checks throughout the game that determine whether you can pass certain areas or gain access to special loot that would otherwise be inaccessible. If you want 60+ hours of in-depth RPG brilliance, Wasteland 3 has it in spades.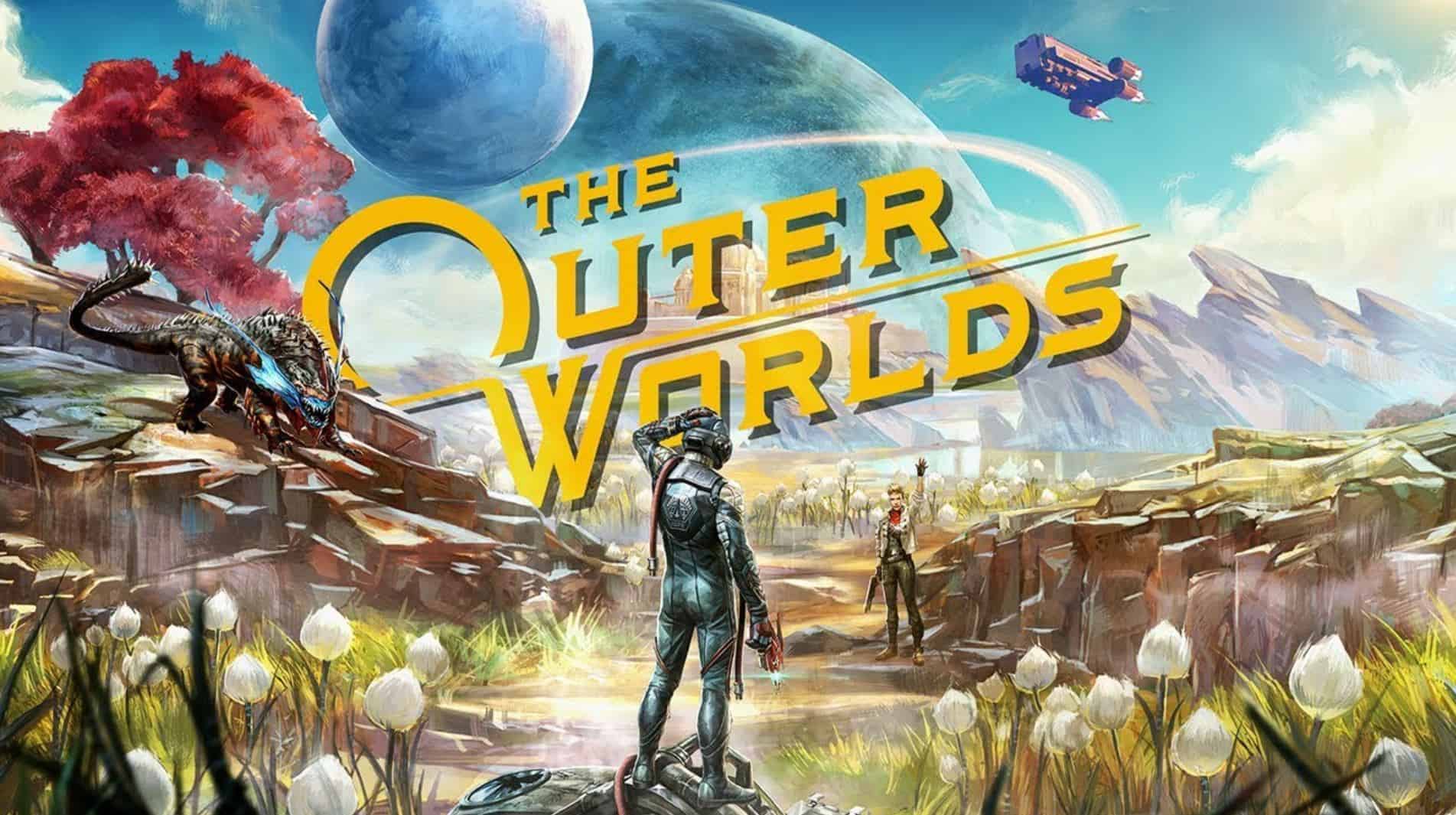 Developer- Obsidian Entertainment
Platforms- PS4, Xbox One, PC, Nintendo Switch
Did you know that Bethesda didn't make Fallout: New Vegas? Nope, instead, they commissioned Obsidian Entertainment for the game. Instead of following up on that amazing game, Obsidian worked on other projects for years. Finally, they decided to release what many consider a spiritual successor to the Fallout series in the form of The Outer Worlds.
Instead of post-nuclear war Earth, we take to the stars here and explore a twisted and politically dominated version of Space dripping with Fallout influence everywhere you turn. From the quirky characters and offputting propaganda you'll encounter to the camera angles when talking to people, you will, in many ways, feel that this is Fallout: New Vegas in space, and you wouldn't be wrong.
Throughout this complex adventure, you'll fight in the first person and use various abilities, including a slow-down time mechanic similar to VATS in Fallout: New Vegas. You'll also be adding Companions to your cause along the way, each having their own story to explore if you choose. The quirkiness from the Fallout series is on full display here, so expect offbeat conversations and weird side quests from all of the characters you join up with.
You'll also be given a choice on how you want things to play out through missions. You can go in loud and guns blazing, stealthy, convince lackeys to do your job for you, and various other possibilities that will all rely on skill checks or your own creativity. The Outer Worlds is very much the natural progression from Fallout: New Vegas, so if you're a fan of that game, I can 10/10 recommend this one.
Death Trash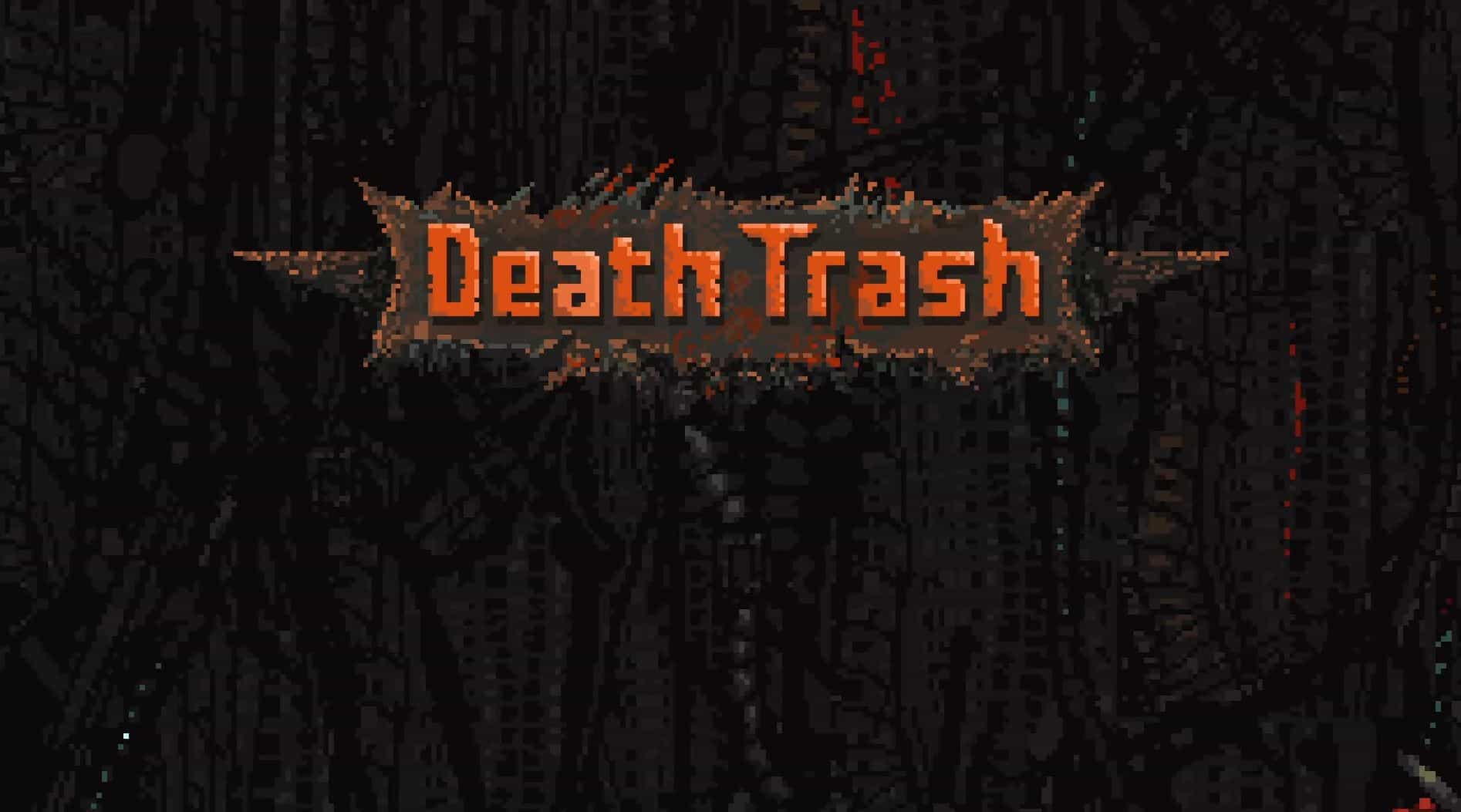 Developer- Crafting Legends
Platforms- PS4, Xbox One, Nintendo Switch, PC
This newer game looks much different than the others on this list. Death Trash is a 2D game in the vein of Fallout 1 and 2, but what it lacks in graphical quality, it makes up for it with an atmospheric setting, intense combat, and absolute weirdness.
You're placed in a post-apocalyptic landscape taken over by a governing force, and from there, you explore the wasteland. In a twist, this is taking place on another planet known as Nexus, and with that comes an alien twist to the proceedings that Fallout doesn't usually have.
The setting of Death Trash is a sight to behold, and the freedom it provides is just as great. You can kill anyone in the game or nobody. You can get through situations using smart dialogue choices or let all hell break loose and have scenarios become shootouts and fights for survival. Combat is real-time and has a surprising amount of options considering the low-budget nature of the game. The action requires twitch reflexes and careful timing, as the difficulty is harsh here.
The graphics, in particular, lend themselves to this offputting world, and the music that companies it perfectly sets the mood for one strange journey. If you can't handle playing through this hellscape on your own, you can play through the entire game in co-op mode, making this dark and twisted world a little less lonely. There's a quiet, lonely nature to this game that feels, so Fallout to me, and the old-school nature of everything is a tribute to everything that Fallout: New Vegas does right.
Cyberpunk 2077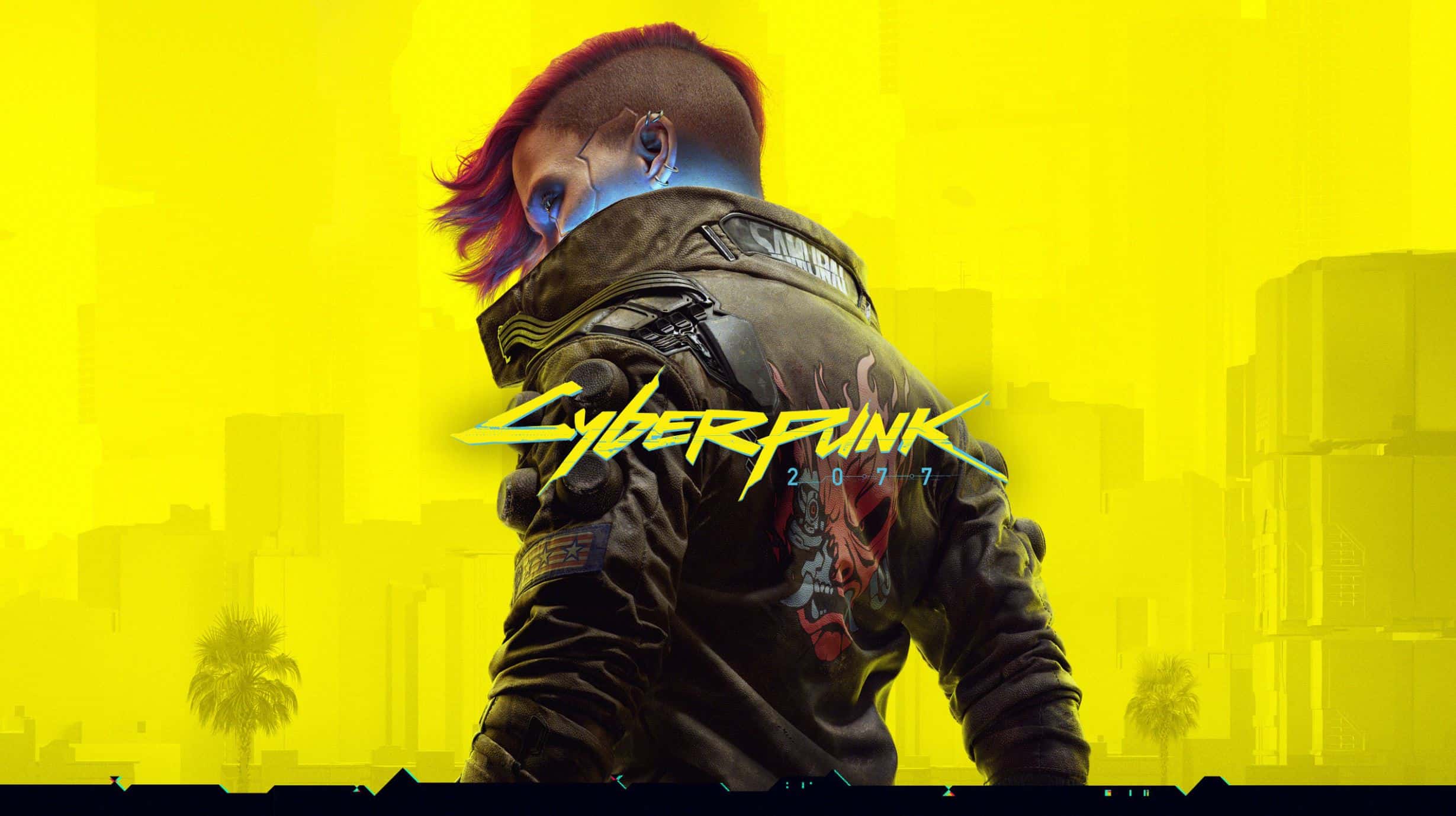 Developer- CD Projekt Red
Platforms- PC, PS4, Xbox One
It might've been a bit of a disaster at launch, but this baby is humming quite smoothly these days and makes for one of the best RPGs in a long time. First off, the depth of this game is overwhelming. You have so many options for how you want to approach this world that it can be tricky to figure out even where to start.
This is a massive, Cyberpunk world, and you have side quests on top of side quests, optional areas to explore, and multiple endings to the game as well. Here, your relationship with the characters in the game can change depending on what quests you take on vs. which you refuse. The options are numerous and how you go about each mission is completely up to you.
You can go stealthy, taking out enemies one by one; you can turn AI against the enemies, wipe their minds, jam their guns with a hack, or cut them to pieces with a samurai sword. It's a crazy amount of variety to the gameplay and offers you options that few other games would consider.
The Fallout spirit is plastered all over this one. Weird advertisement signs and even stranger businesses and characters pollute the world, letting you know that this is very much a dystopian land you've found yourself in. Similar to Fallout: New Vegas, you have several factions you can work for, and depending on what you do for them, you can find yourself in good standing or shot on sight.
The combat is all first-person here, with options for melee or ranged combat and all sorts of things in between. There are over 100 hours worth of content here, and there are also tons of mods to alter the experience if you so choose. Despite its rocky beginning,  few RPGs offer more than Cyberpunk 2077.
Metro: Exodus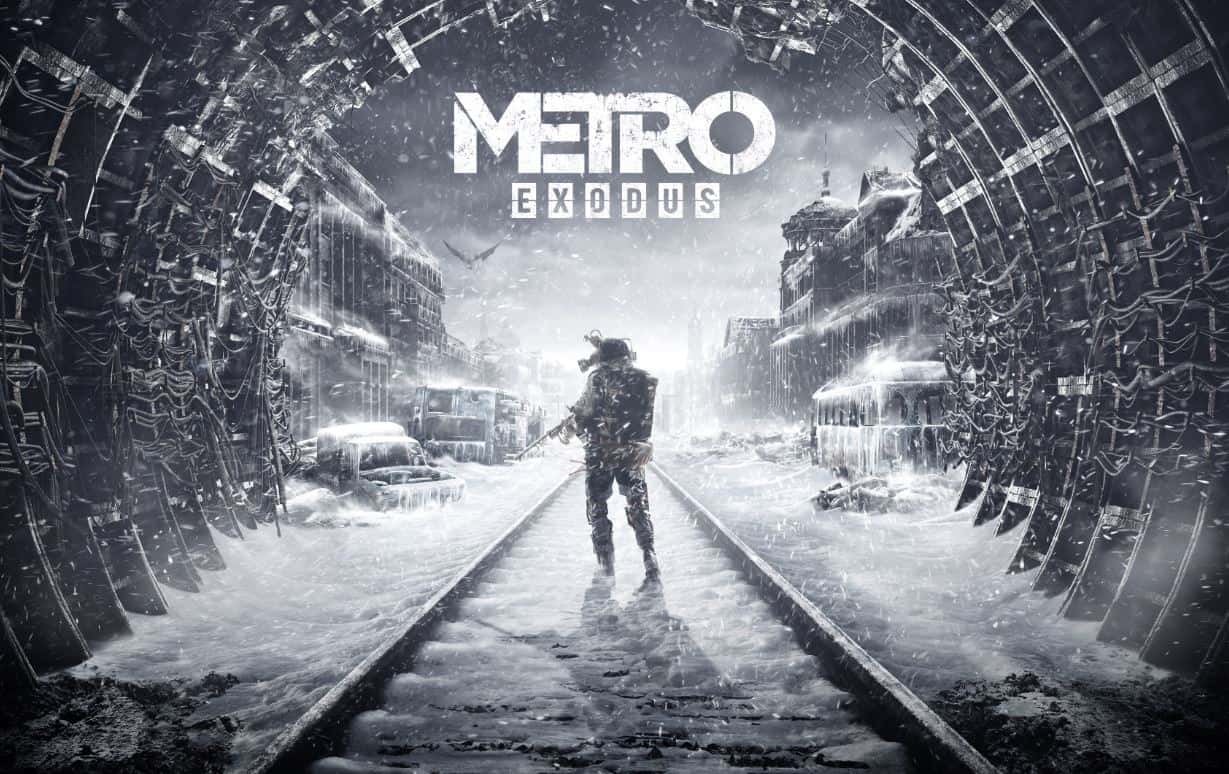 Developer- 4A Games
Platforms- PS4, Xbox One, PC
If you're tired of exploring a post-nuclear American wasteland, why not try the Russian version? Metro: Exodus is a deadly serious take on the horrors of a post-apocalyptic world, and it gives you a slightly different vibe than most games in the genre. Here, the fight for survival is real, and you will be hurting for ammo and healing equipment before you even escape the first area.
There are all manners of untold horror to find here and human enemies that provide just as much of a challenge. The RPG elements are a bit light here compared to other games on the list, but the post-apocalyptic world is right on par with what Fallout: New Vegas has to offer.
Metro: Exodus is a more linear game than Fallout: New Vegas, but its spirit is the same. The combat is also very similar, with it being a first-person shooter. Guns are more realistic than Fallout: New Vegas here and therefore have a bit more gritty brutality to them. The combat scenarios in this game are intense, and the balance between when to fight and when to run is a delicate one, and the experience is always exhilarating
Depending on the enemy you're fighting, you alternate from action to survival horror gameplay, so preparation for anything is key. If you loved the aesthetic of Fallout: New Vegas but wanted a bit less RPG and have the game be more based on your skills than numbers, Metro: Exodus will do just fine.
Deus Ex: Mankind Divided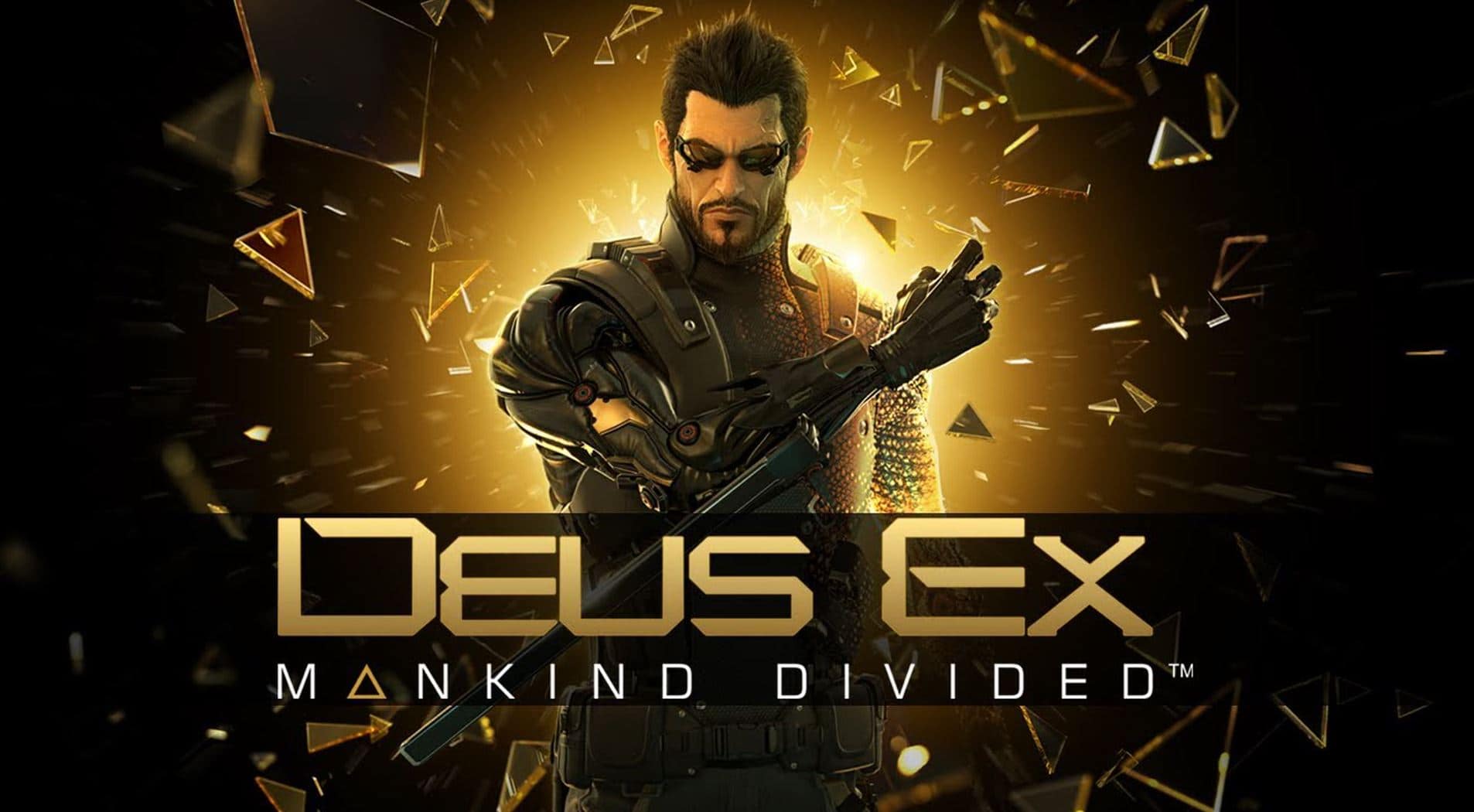 Developers- Eidos-Montreal
Platforms- PS4, Xbox One, PC
The Deus Ex series isn't quite as universal as Fallout, but it's still a damn good way to get your RPG fix. This is the most recent in the series and has some of the best gameplay out there. It's a futuristic RPG that feels much different than its brethren, like Cyberpunk 2077. This world is dark and seedy and is constantly under surveillance and policing.
Nothing here is light-hearted, and the combat is brutal looking for all involved. The RPG elements come through in a big way when figuring out how to complete a quest. Because you can specialize in many different things, you can either get through situations by smooth-talking, hacking, combat, stealth or other means.
While Fallout: New Vegas has amazing flexibility with its quests, it doesn't reach the levels Deus Ex: Mankind Divided does. In fact, you can find a way to completely bypass entire bosses, gain access to different parts of the city and unlock new quests based on decisions you make.
You can even manage to bypass the final boss fight by discovering an alternate path, which is a wild move for a game to pull, but one that deserves respect.  Combat is the best part of Deus Ex: Mankind Divided, as it's a unique mix of third and first person that manages to work. You can take cover, which has you in the third person, but as soon as you're out in the open, you're in full first person.
The gunplay is far more modern than Fallout: New Vegas, so your precise aim is everything here, so no behind-the-scenes numbers will determine how effective you are in combat. You can augment yourself with cybernetics which can turn you into a robotic killing machine that can shoot blades from its arms. It's one of my favorite series of all time and easily stands its ground next to a titan like Fallout: New Vegas.
Fallout 76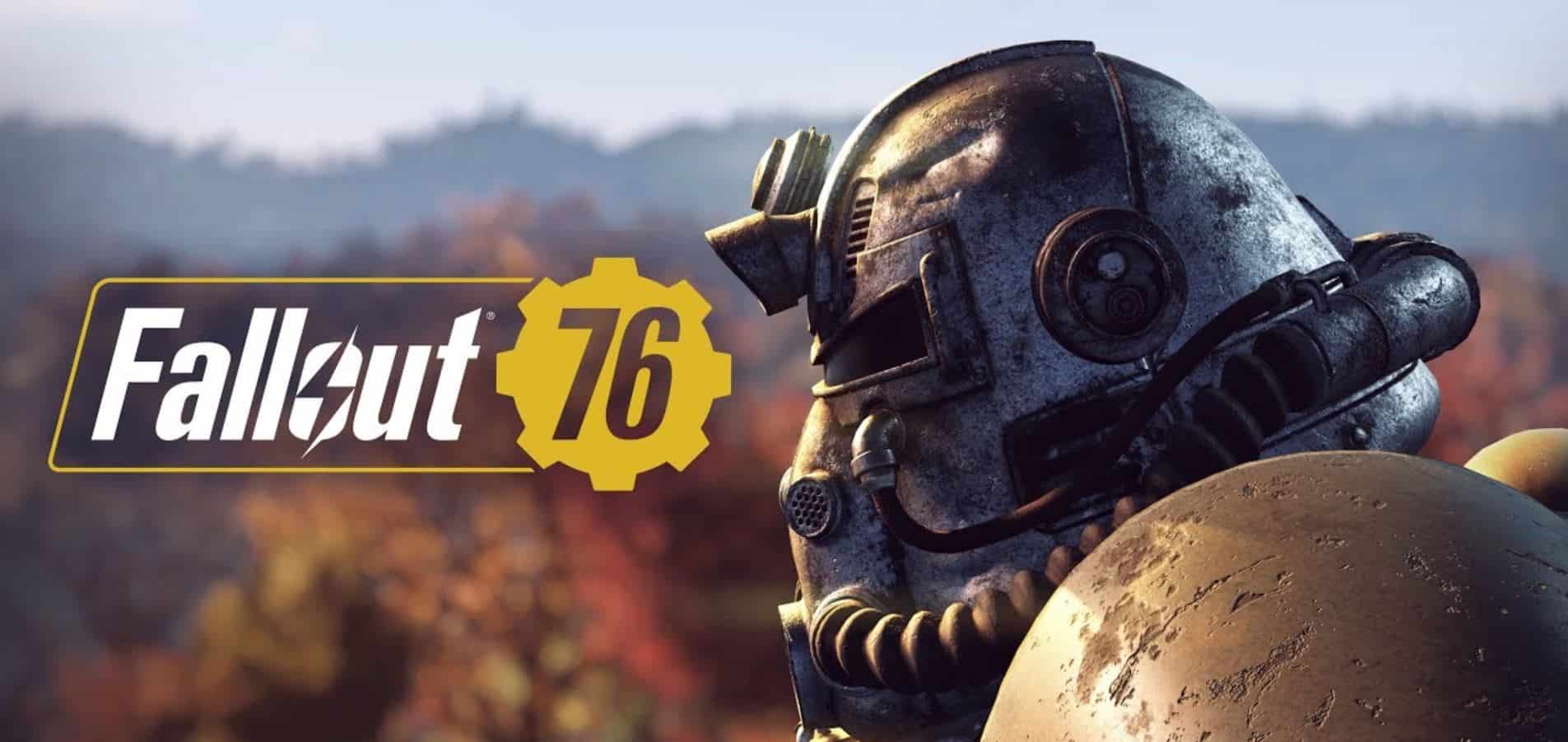 Developer- Bethesda
Platforms- PS4, Xbox One, PC
Put the pitchforks down and hear me out. Fallout 76 might've had a rocky launch, but since then, it's stabilized and now serves as one of the best Fallout experiences out there. It's not hyperbole; Fallout 76 packs about 3 Fallout games into one, and it explores the lore of this world in a way that no Fallout game has managed to do before. Yes, it is an online game, but you can play this solo if you want.
The amount to do in this game is staggering, and there is well over 100 hours worth of gameplay here. Nuclear Fallout West Virginia is quite an interesting place to explore, and since the numerous updates, you can experience an engaging story worthy of the Fallout name.
The story isn't what you come for, though, it's the exploration, and Fallout 76 has endless areas to explore and DLC that expands it even further. The RPG elements are less emphasized here than in Fallout: New Vegas, but it still has many options to get through combat situations and story beats. If you love Fallout: New Vegas but wanted more area variety and more enemy, armor, and weapon variety, then Fallout 76 is well worth a try, especially since it's free in most places.
The Witcher 3: Wild Hunt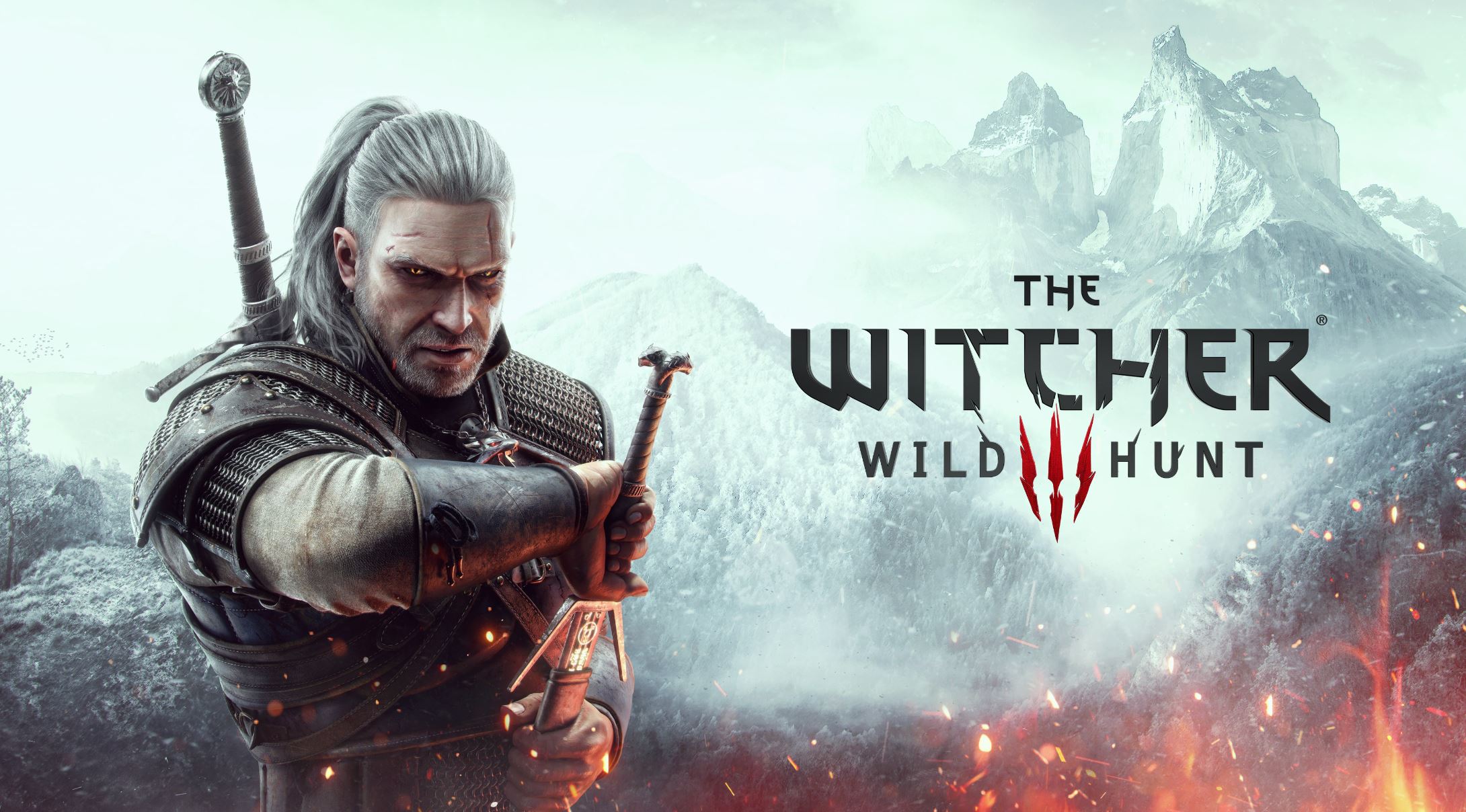 Developer- CD Projekt Red
Platforms- PS4, Xbox One, PC, Nintendo Switch
The Witcher 3 isn't a post-apocalyptic world, but it's certainly just as dark and depressing. In the war-ravaged land of The Witcher 3, you play as Geralt, a Witcher who is on a mission to find his missing ward, Ciri, and defeat a spectral menace known as the Wild Hunt. Along the way, you can take on tons of side quests that are all intricately crafted and manage to be utterly engaging, sometimes even more so than the main story itself.
The best part about the quests here is that you will often have multiple ways of completing them. There is no right or wrong in this world, only different shades of grey. If you think you're going to be the hero of these quests, think again. Sometimes, no matter what you choose. In this game, you come away the villain. It's not that Geralt's evil, but that this world is so thoroughly broken that even the good is tainted.
The combat is a great mix of melee and magic ranged attacks through the use of signs, and you've easily got over 100 hours of gameplay available here. Just like Fallout: New Vegas, you can choose to do certain missions that unlock further threads, or you can ignore them and see the consequences play out without you.
You also have options for deep customization on the type of Witcher you want to be in combat, too, so you can play differently each time you start up a game. It's known as one of the greatest games of all time, so if Fallout: New Vegas has run its course, take a look at this equally dark, depraved, and epic RPG.
Mass Effect Trilogy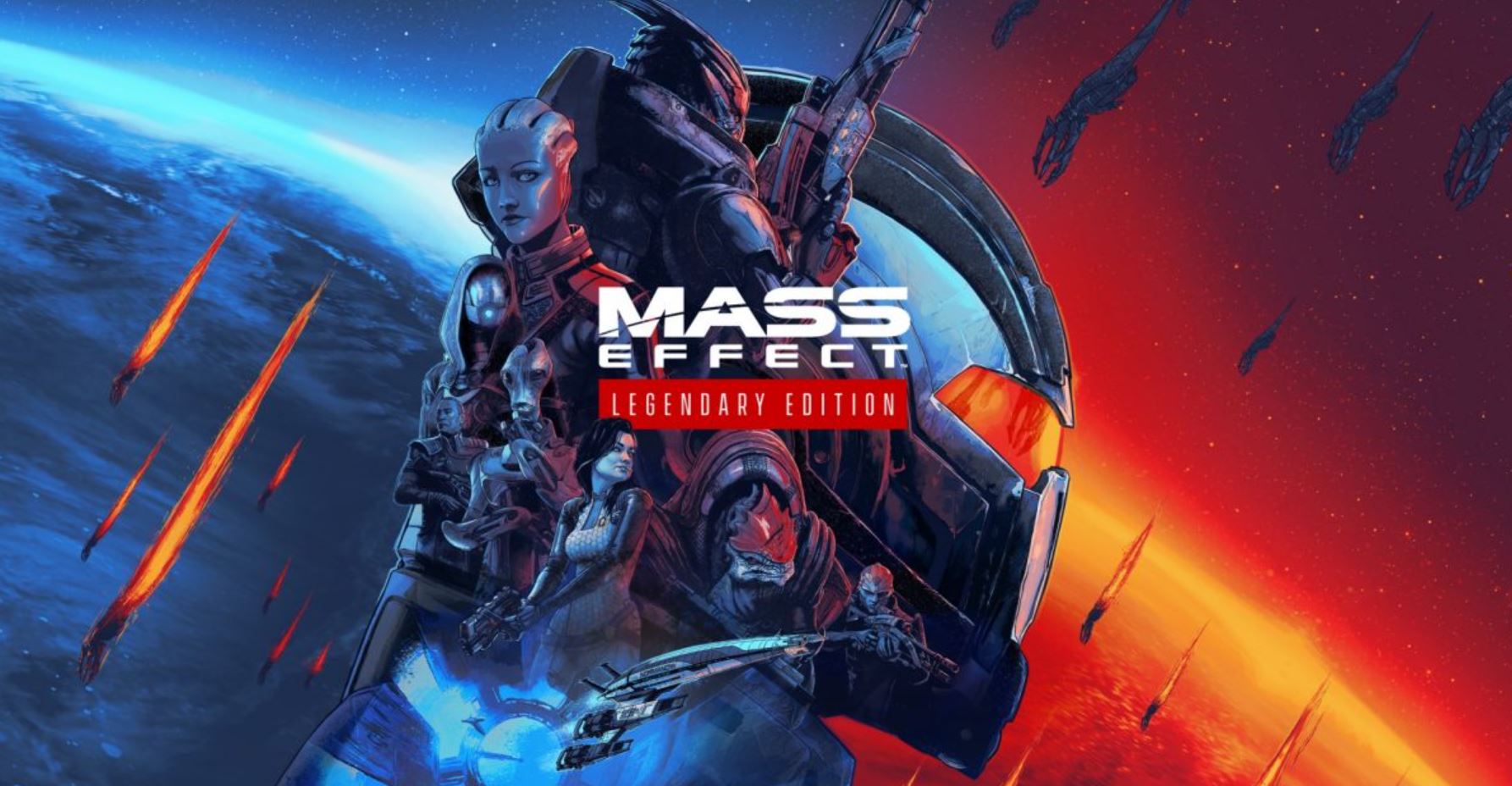 Developer- Bioware
Platforms- PS4, Xbox One, PC
We're once again going to space for a choice-based, sprawling RPG of the most epic proportions. Fallout: New Vegas is fantastic, but one thing it isn't is epic. It's a small, controlled, and wildly effective story, but the fate of the world and life's existence wasn't at stake. In Mass Effect, that's exactly what's going down, as the civilization-destroying Reapers have returned to wipe the galaxy out so a new one can take its place.
It's a brilliant story that's filled with amazing characters, shocking twists, and tons of side content to sink your teeth in. As Commander Shepard, you have the fate of the galaxy in your hands, and along the way, your decisions directly affect the type of person you end up being. Choose to be an evil commander, and you'll start to see it show up in your dialogue choices and even in your character's face, as a bright red will start to burst through.
Mass Effect is just as in-depth as Fallout: New Vegas and even has better combat. It's a third-person cover-based shooter, but the real fun comes from the powers you can unlock. The variety of these is amazing, and they can range from a lightspeed warp across the map to freezing your enemy's solid, to causing a black hole to form in the middle of the battlefield, drawing in everything in sight before exploding.
The action is fast and frenetic, and you'll also have a full squad at your side. You can order them to go to specific areas or use specific weapons and powers of their own. The three-game journey here is one of the more expertly crafted RPG universes of all time, and I can't recommend it enough.
Dragon Age: Inquisition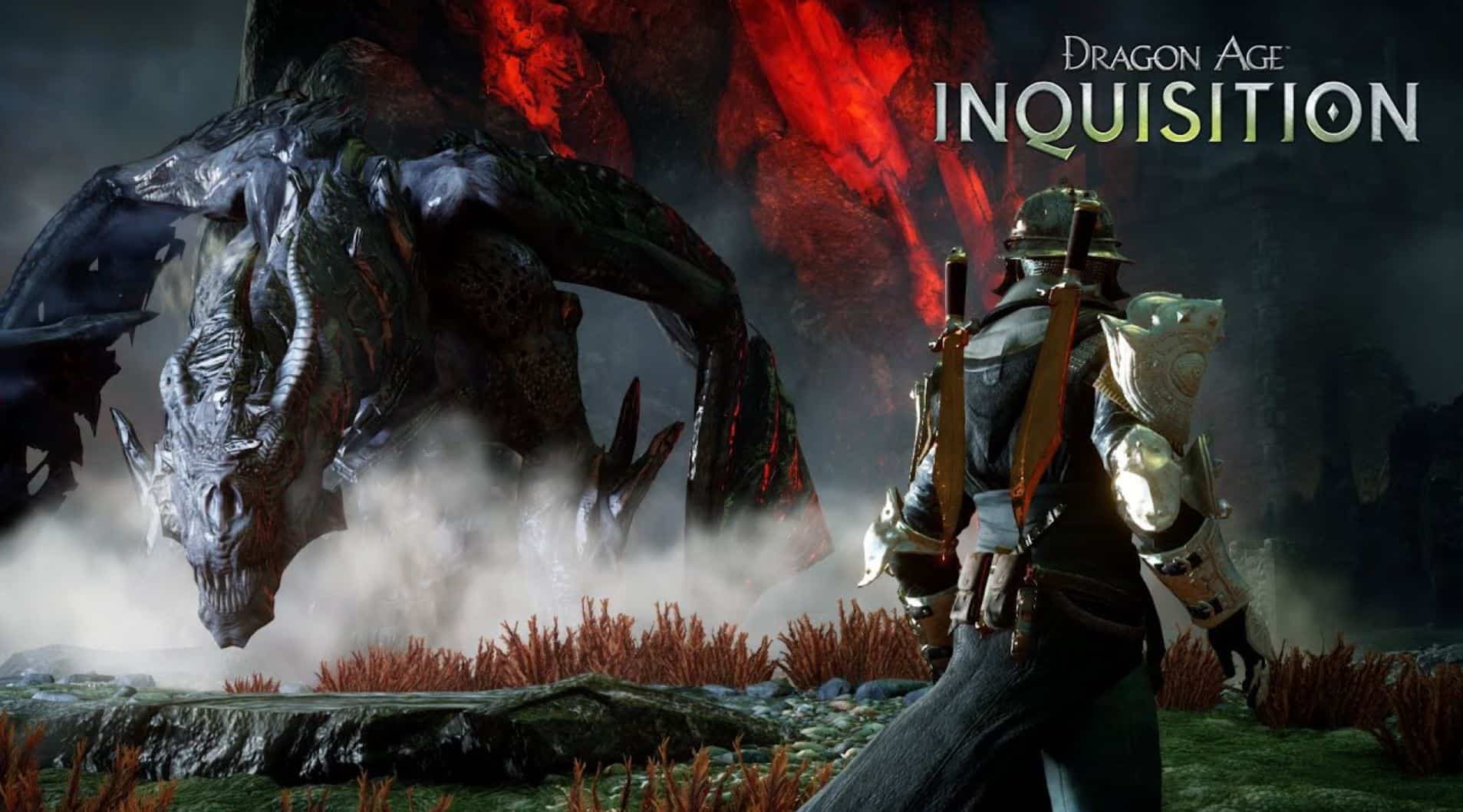 Developer- Bioware
Platforms- PS4, Xbox One, PC
From the same company that brought you Mass Effect, you can get the same level of RPG greatness in a fantasy setting. For those that love the way Fallout: New Vegas slowly builds its plot around your actions, you will love what Dragon Age: Inquisition has to offer. First off, it's still an incredible game nine years later, and it's got a mammoth amount of content.
You have multiple choices for who you bring with you on each mission, and each character has a lengthy backstory that you can investigate too. There are massive, open areas to explore here where you can engage in combat, further the story, or take on challenging side quests.
Much like Fallout: New Vegas, your actions have real consequences in this world, and you can actually experience two entirely different story paths depending on what choices you make. You can also have companions turn on you, have and even have some of them die permanently.
The combat is all in real-time with turn-based elements strewn throughout, and you can also play as any character in your party, adding a hefty amount of variety to the gameplay. Like Fallout: New Vegas, you create a character from scratch here and can customize their stats fully throughout the game, leading to multiple styles of play.
The Last Of Us: Part 1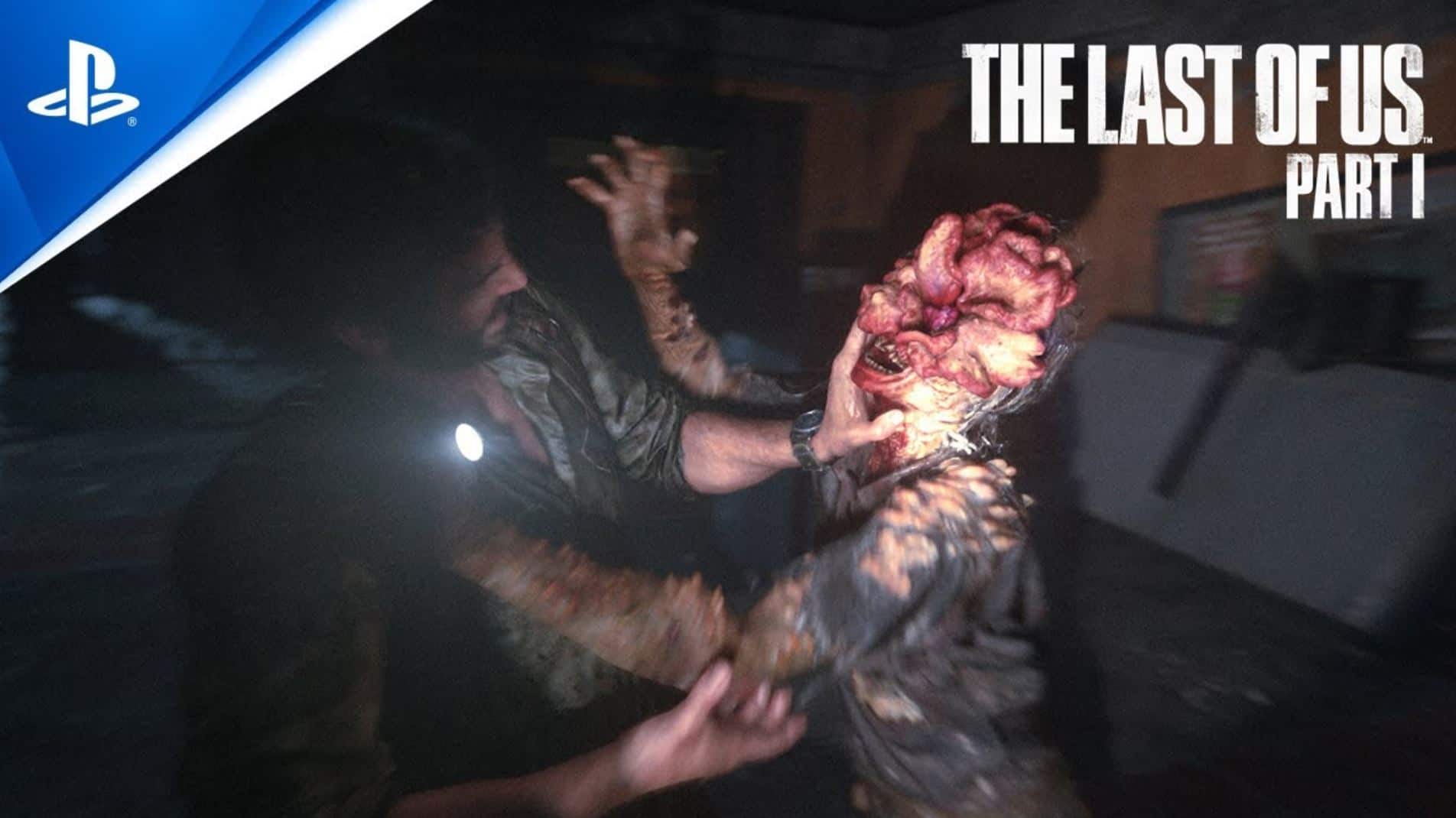 Developer- Naughty Dog
Platforms- PS5
It may not be a traditional RPG, but in terms of post-apocalyptic wastelands that are riddled with mutants and vagrants with even worse intentions, The Last of Us is certainly up to the task. The story puts you in the role of Joel, who is tasked with escorting a young girl across the country for an unknown purpose years after a deadly virus essentially destroyed the world. This game isn't for the faint of heart as you'll approach some heavy themes and witness seriously troubling events, but the fact remains that it's one of the all-time greats.
The Last of Us is a third-person survival horror shooter with cover and crafting mechanics. You'll be on mostly a linear path throughout the game, and combat ranges from stealth to shootouts or melee combat. It has some of the most brutal combat out here.
The melee combat, in particular, is incredibly crunchy, and you'll feel every hit you dole out, whether you want to or not. It doesn't have the elaborate side quests or decision-making mechanics that Fallout: New Vegas does, but it's every bit as much the nightmarish, post-apocalyptic journey.
FAQ
Question: Is Fallout: New Vegas a spinoff?
Answer: I wouldn't call it a spinoff. New Vegas might not be a numbered entry in the series, but the mechanics and overall feel of it is nearly identical to its predecessor in Fallout 3.
Question: Is Fallout 76 the last Fallout game?
Answer: For now and in the near future, yes. Fallout is far behind Starfield and Skyrim for next in line in Bethesda's production list.
Question: Are there mods for Fallout: New Vegas
Answer: Not only are there mods, but players have built entire new lands with new quests, characters, and enemies to discover. 
Conclusion
Fallout: New Vegas may not be the most popular game in the series, but for many, it's easily one of the best. Its engaging world, colorful cast of characters, and total weirdness make for a one-of-a-kind gaming experience.
Once you finish it, it can be hard to find the same level of engagement in other games. In this list, hopefully, you'll be led to discover that plenty of games out there have what it takes to grip you in the same way.