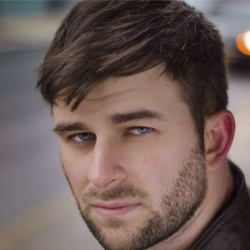 Latest posts by Adam Braunstein
(see all)
Fallout is one of the most infectious game worlds ever created. Despite the obvious video game subject matter goldmine that is a post-apocalyptic vision of America, very few games have even dared to try treading the same ground because of how expertly Fallout has dominated that landscape for over 20 years. There have been many entries to the series, from spinoffs to VR games. The franchise has no signs of slowing down anytime soon, seeing as Fallout 76 has finally found solid ground.
I've been a massive fan of the franchise for many years now. I've recently gone back and played the originals to see what really got this series rolling. It's incredible how the world can remain so engaging going through multiple game genres like it has been for so long.
Like me, you love to have some toys of your favorite franchises lying around, and luckily, Fallout is no different. There are tons of other toys to find in the Fallout world. Whether it's fan-made or officially licensed, you'll find some awesome stuff to either play with or just have standing around the house.
Selection Criteria
Awesome design
Well Made
Accurate to the series
Has a cool function
Bottom Line Up Front
Wasteland Warfare Deathclaw is the best toy you can find in the Fallout universe. It's got a great design, is pretty sizable and comes with a base that allows you to prop it up anywhere you'd like. It's also incredibly sturdy, making it easy to play with or put on display, depending on your preference.
Best Fallout Toys Guide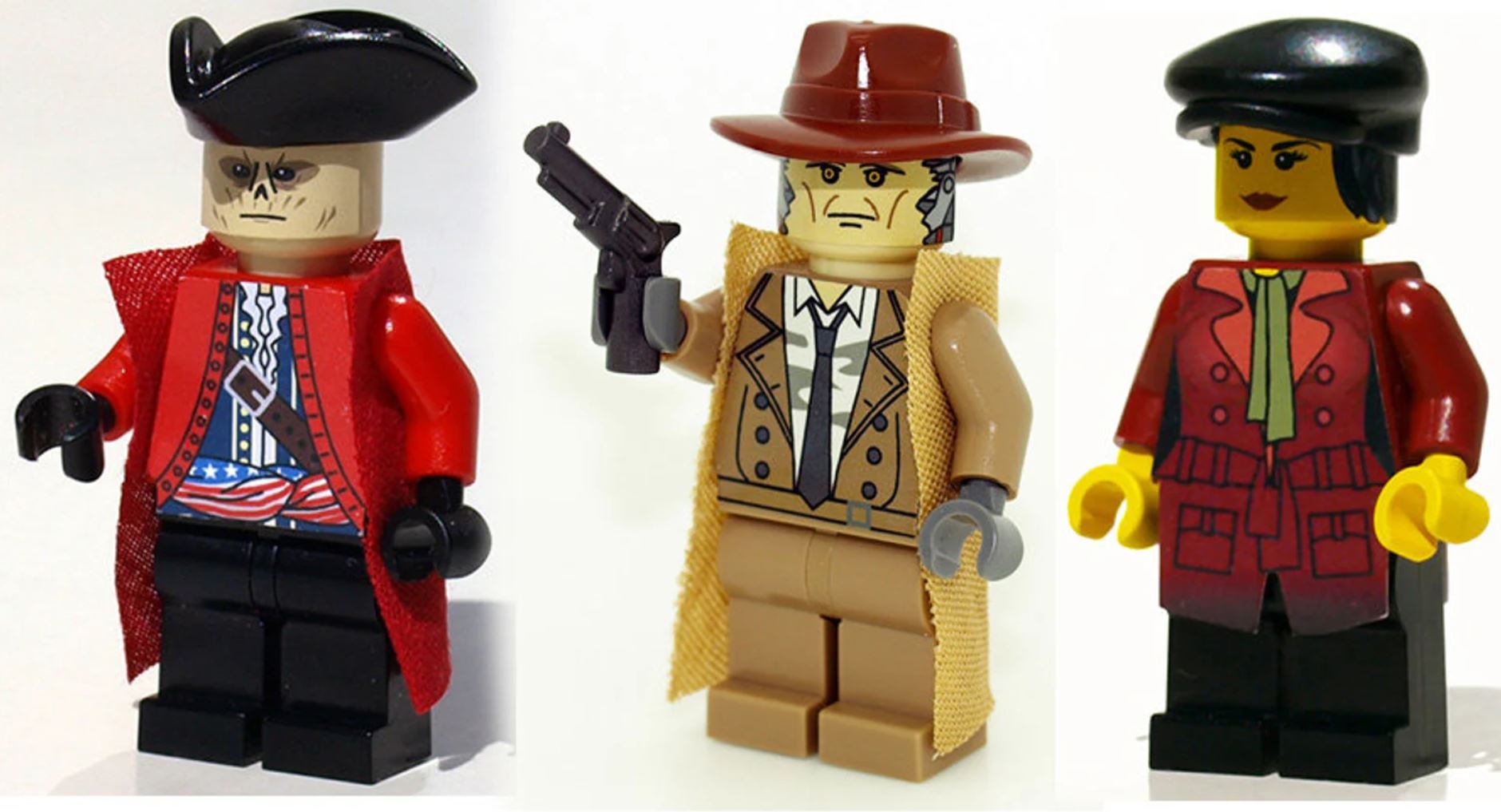 What Makes a Great Fallout Toy?
It's hard to find the perfect Fallout toy. Still, for me, it generally combines a great respect for the series with some great creativity and craftsmanship. Sometimes, the most incredible looking toy out there won't move all that much, and other times, the most flexible one with all the cool features on it won't look that great at all but be substantially more fun to play with, so these things need to be considered when shopping for the ultimate Fallout toy.
Where Can I Find Fallout Toys?
Searching for Fallout toys sounds a bit easier than it actually is. On occasion, it's pretty tough to figure out where to get both well-made and affordable toys. You can visit the Bethesda store to see what's in stock, but they tend to run low very fast, so it's best to have a few places in mind where you can do your toy hunting.
These are the best available places to find Fallout toys right now.
These stores generally have a ton in stock when it comes to Fallout toys, and although the prices of them may differ, you can be sure you'll have a wide selection of things to choose from.
There are also several other stores online that have a great selection of toys. Still, these are definitely lesser well known, so you will be dealing with a lot of fan-made toys even though the quality is generally pretty good. These are stores such as
Tips When Looking to Find Fallout Toys
While it's definitely not the most accessible type of toy, I've found that the fans usually make the best Fallout toys. There are some great licensed products that you'll see from time to time. Still, these can generally be way overpriced or not in stock.
With fan-made products, you get a quick and painless delivery and direct contact with the provider, making things like special custom requests and whatnot a real possibility.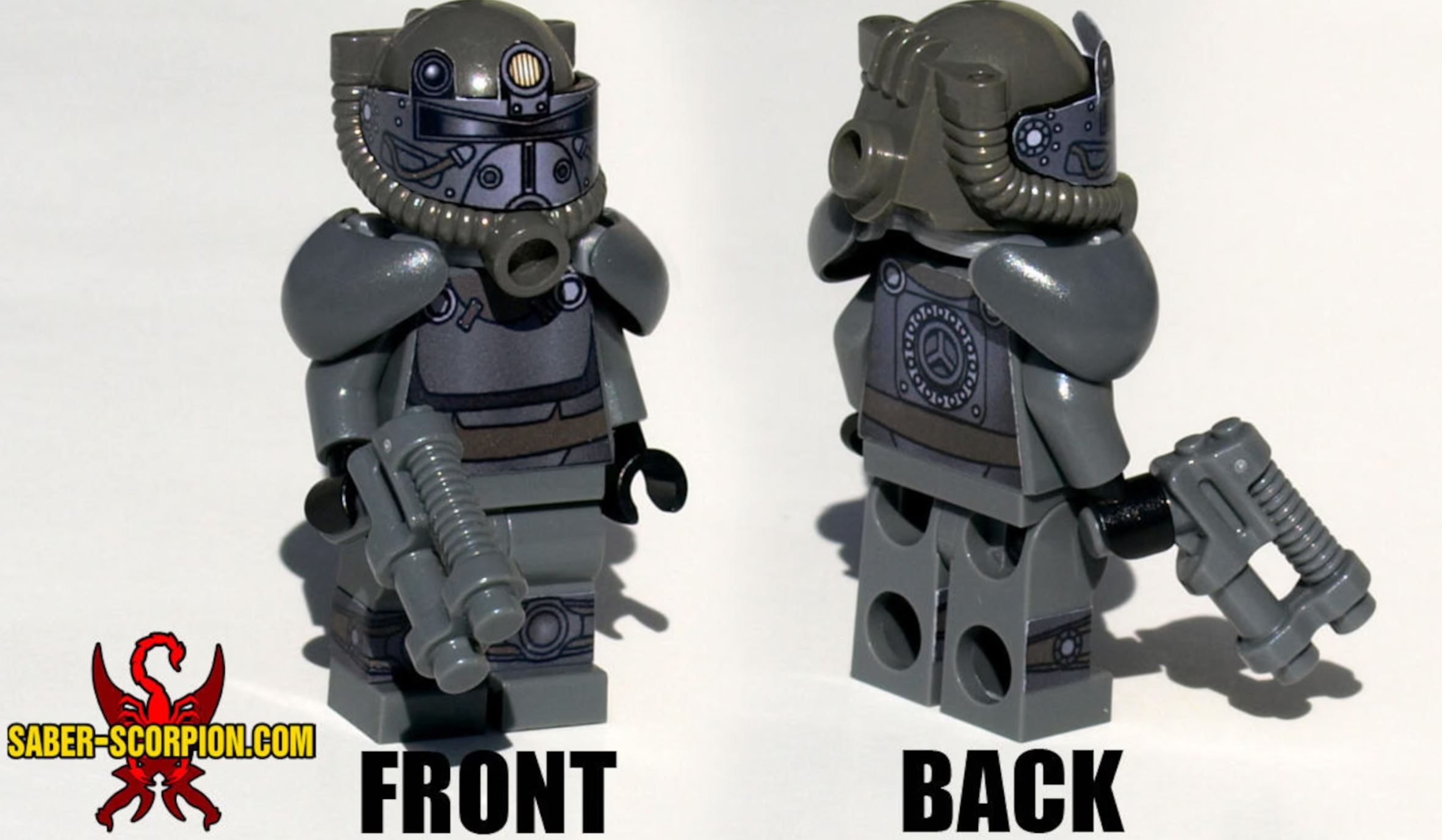 Legos are some of the best toys ever made because they can be enjoyed by any age. There is a ton you can do with Fallout with lego sets, but let's be honest, if the iconic Power Armor isn't involved, is it even Fallout?
This excellent and incredibly detailed Power Armor toy comes in multiple colors and is expertly made. You can grab this one for $25.99.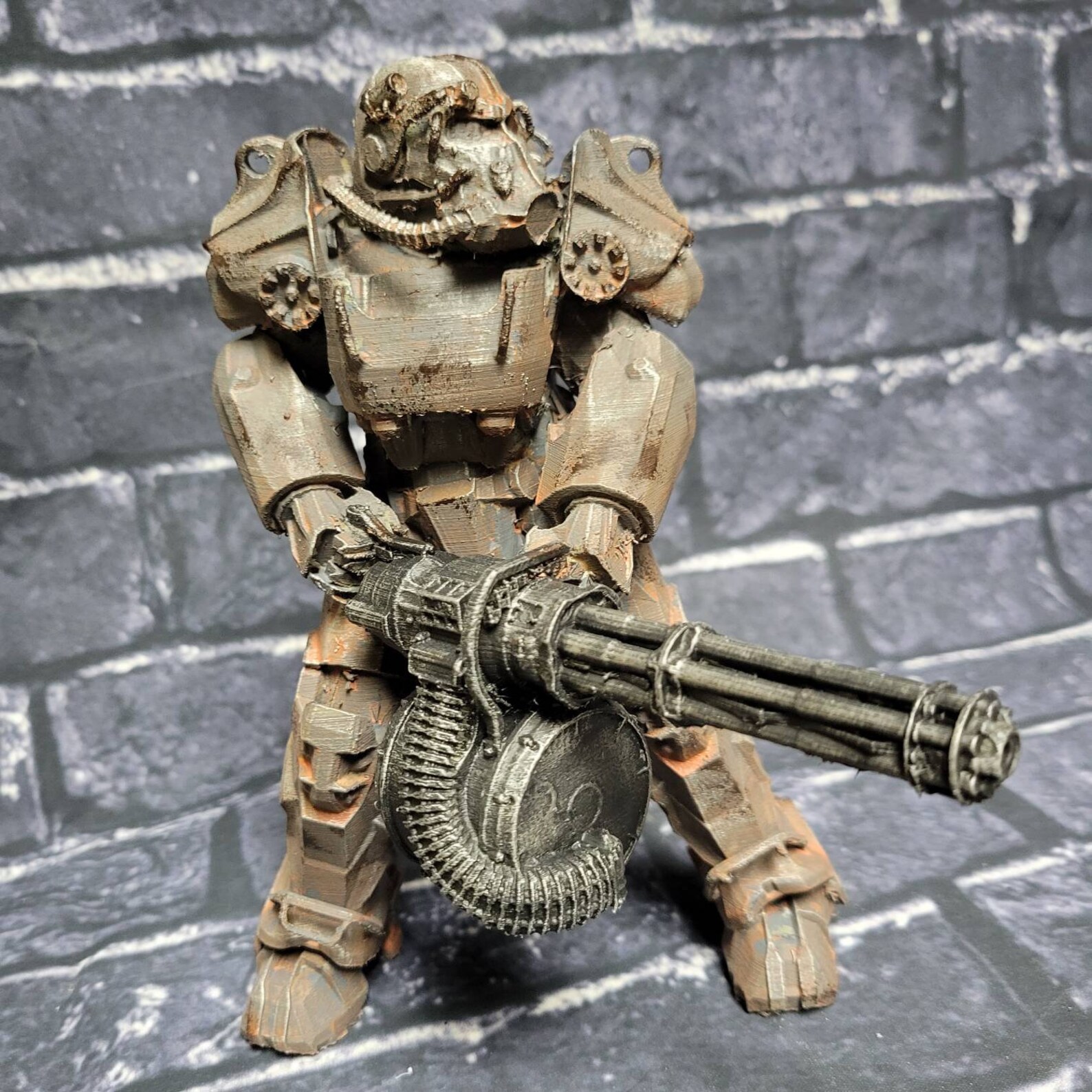 Nothing is more synonymous with the Fallout franchise than the Power Armor. That most epic Power Armor moment came at the beginning of Fallout 4, where you rip a minigun off a helicopter and jump off a building into battle against a Deathclaw.
This figure represents that moment perfectly, and the incredible design mixed with the detailed paint makes this one of the best Fallout toys you can find.
It doesn't move much, but its figure alone is a fantastic thing to behold. You can grab this for $60.00.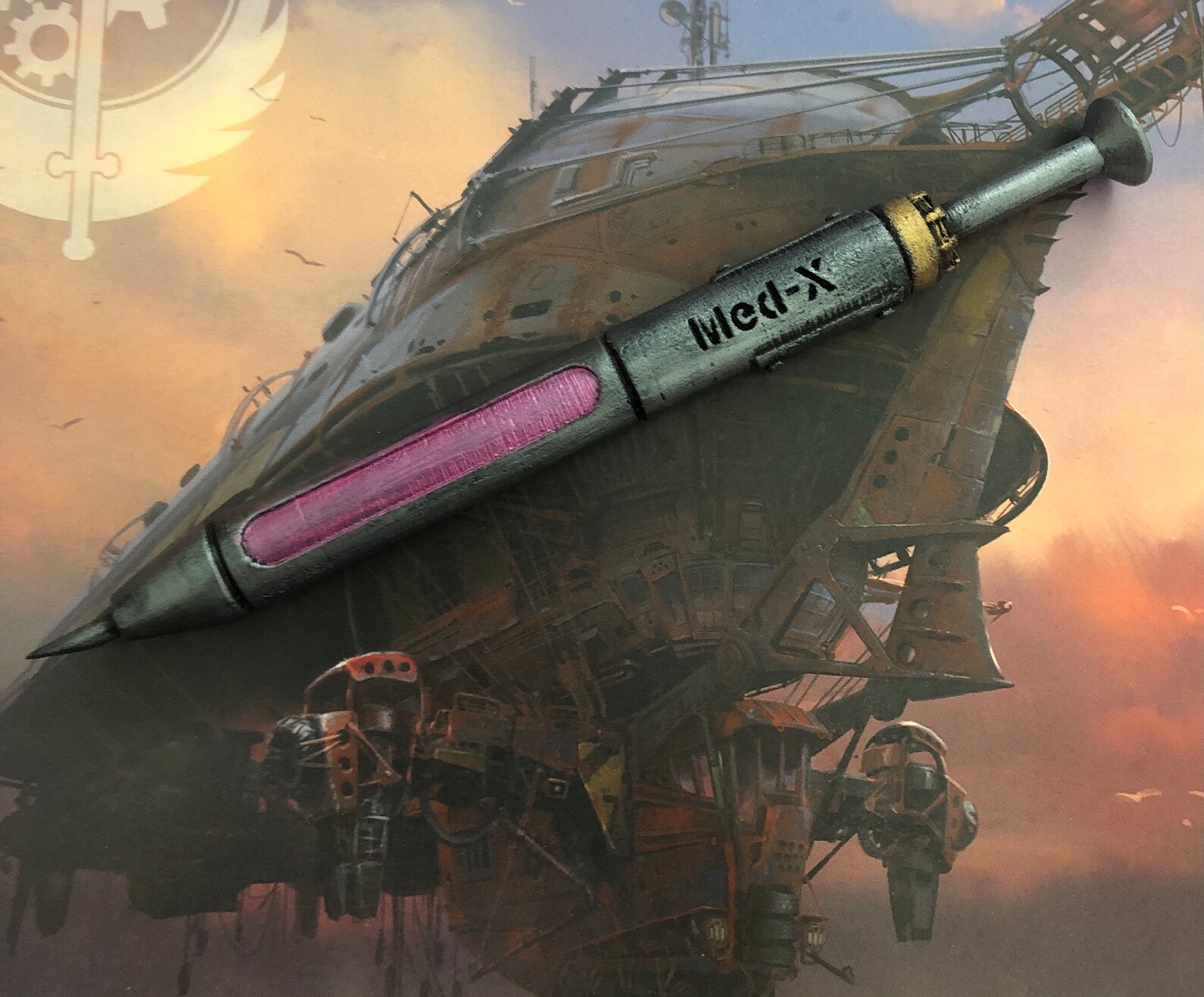 Whether you're just looking for a cool toy to put you into the Fallout world whenever you want or something that you can actively roleplay with. This incredible recreation of the Med-X item in Fallout is a perfect complement.
Fallout is one of the coolest videogame worlds out there, and plenty of fans have shown up to places like Comic-Con representing that fandom.
This piece of equipment would go well with any Fallout getup, and it's a pretty cheap one, too, at just $18.00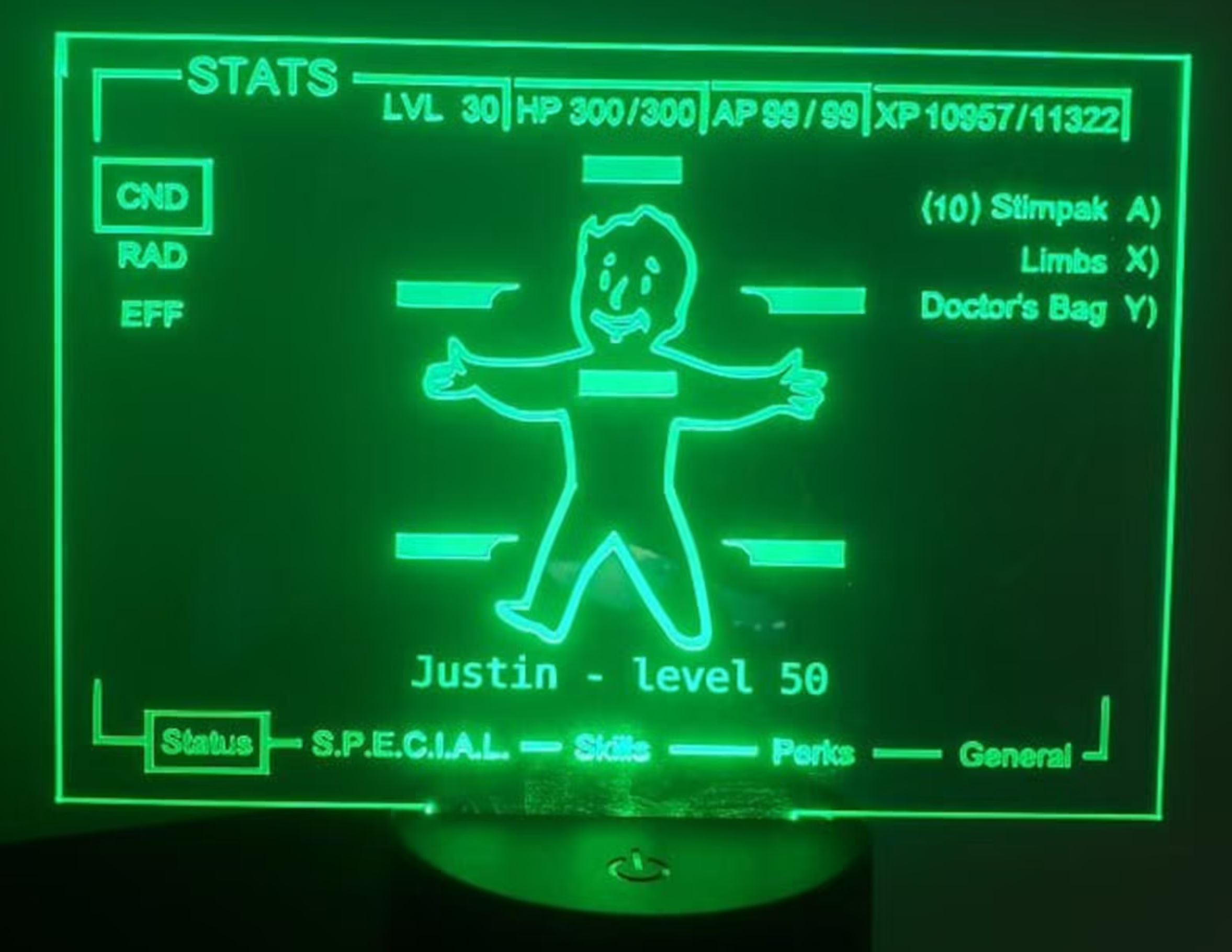 This is one of the coolest Fallout toys I've seen. While it's technically not something you can play with, it certainly can be part of a larger Fallout-themed playset.
This Pipboy light replica is incredibly accurate and has a fantastic look to it that makes it look ripped right off the Pipboy and placed in your home.
It comes with a remote that lets you change the lighting in any way, making the customization options pretty epic. You can grab this excellent toy for $35.00.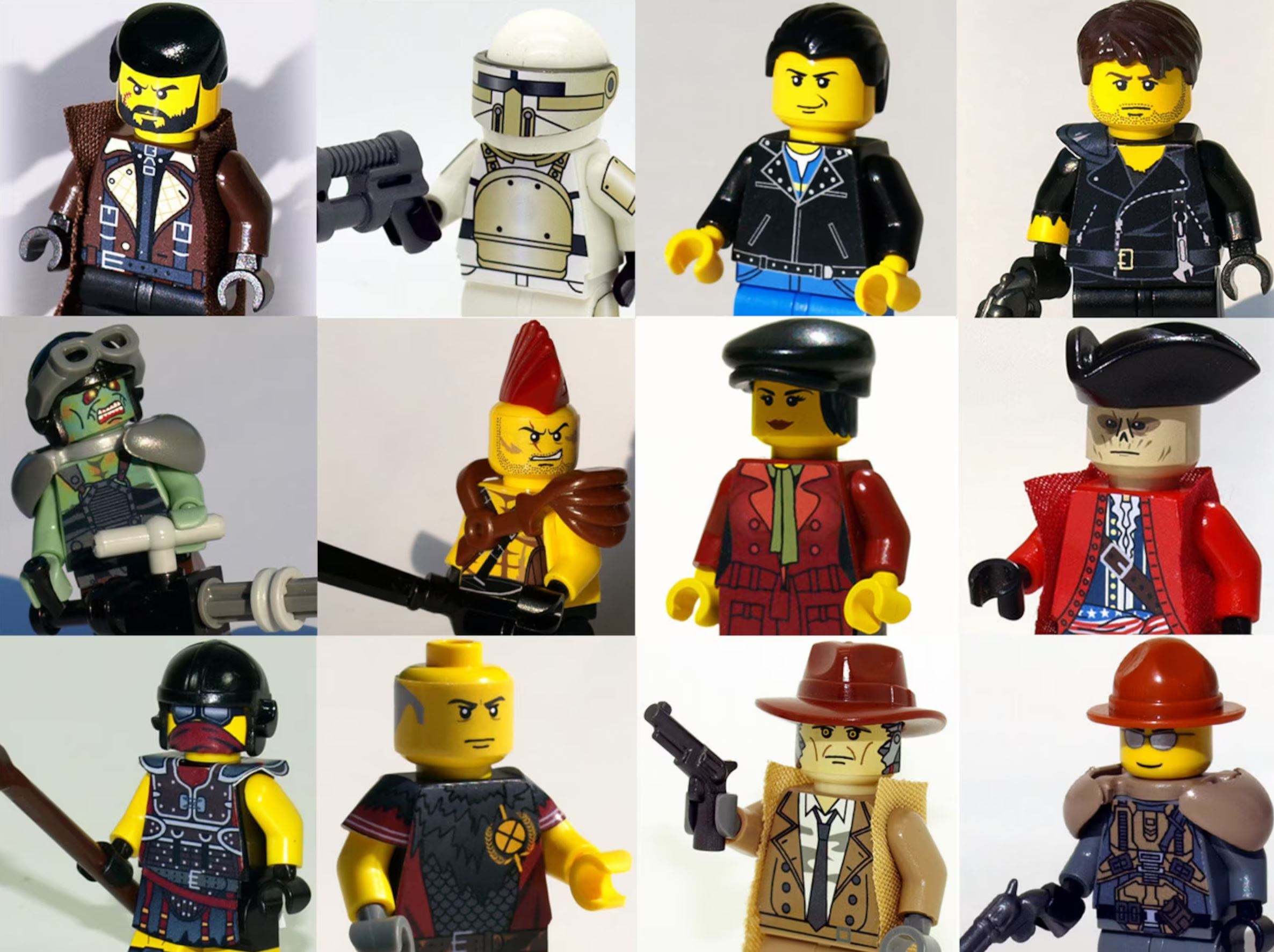 If you're building up the ultimate Fallout playset, you will need to populate it to make the experience feel complete. This incredible collection gives you that ability in a big way by offering you a ton of different characters to purchase and add to your playset.
They are all lego based and are incredibly detailed and varied from zombies to a sheriff and Super Mutants.
This is everything you need to have the ultimate Fallout playset, and each one can be purchased for just $21.99.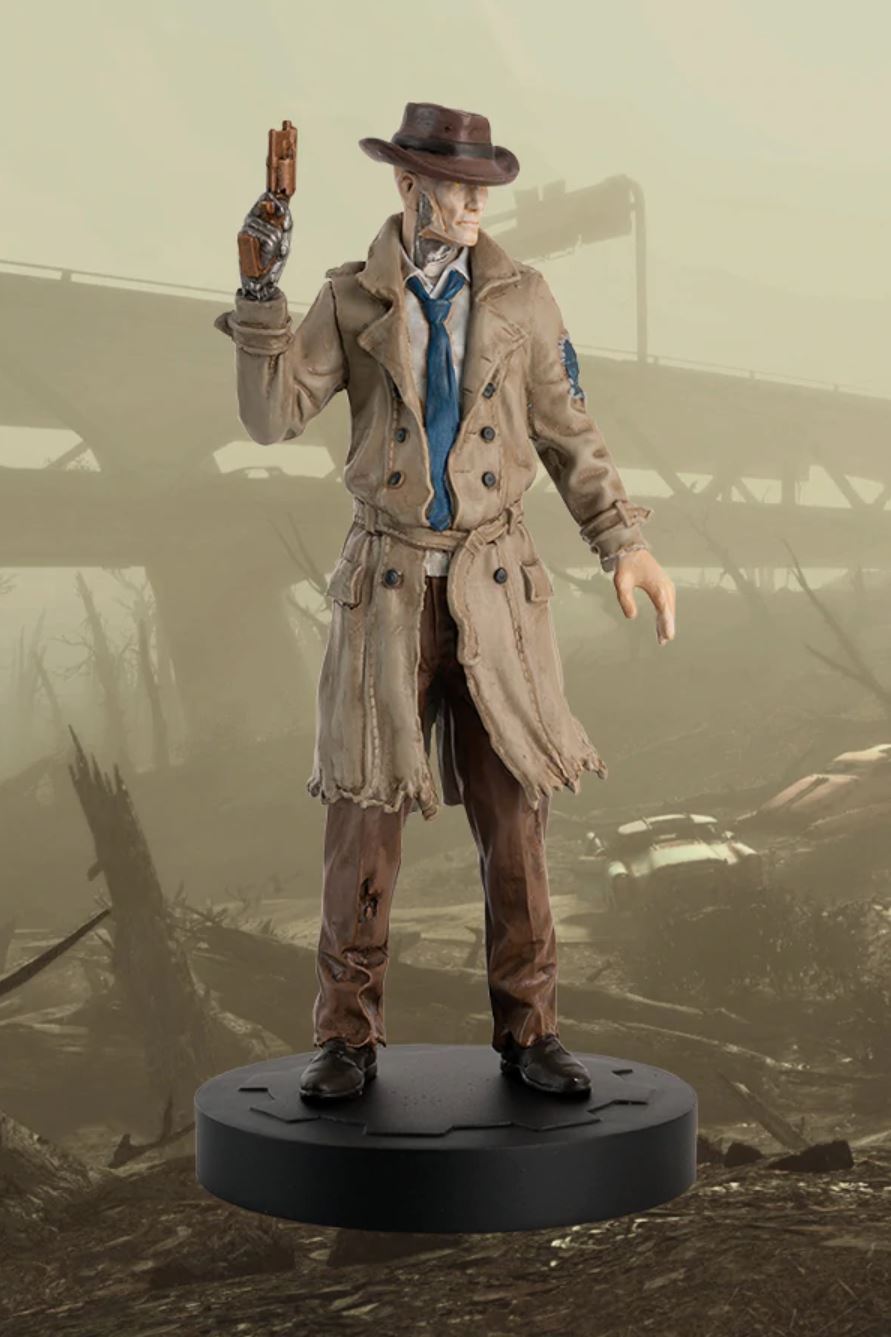 Nick Valentine is one of the big saving graces of the otherwise often maligned Fallout 4. He's as trusty a companion as any I've seen in a game, and he's also one of the best-designed characters in Fallout history.
That design is on full display here, as every detail you could want, right down to his gun, is included in this incredible figure. It's also a very affordable toy at just $25.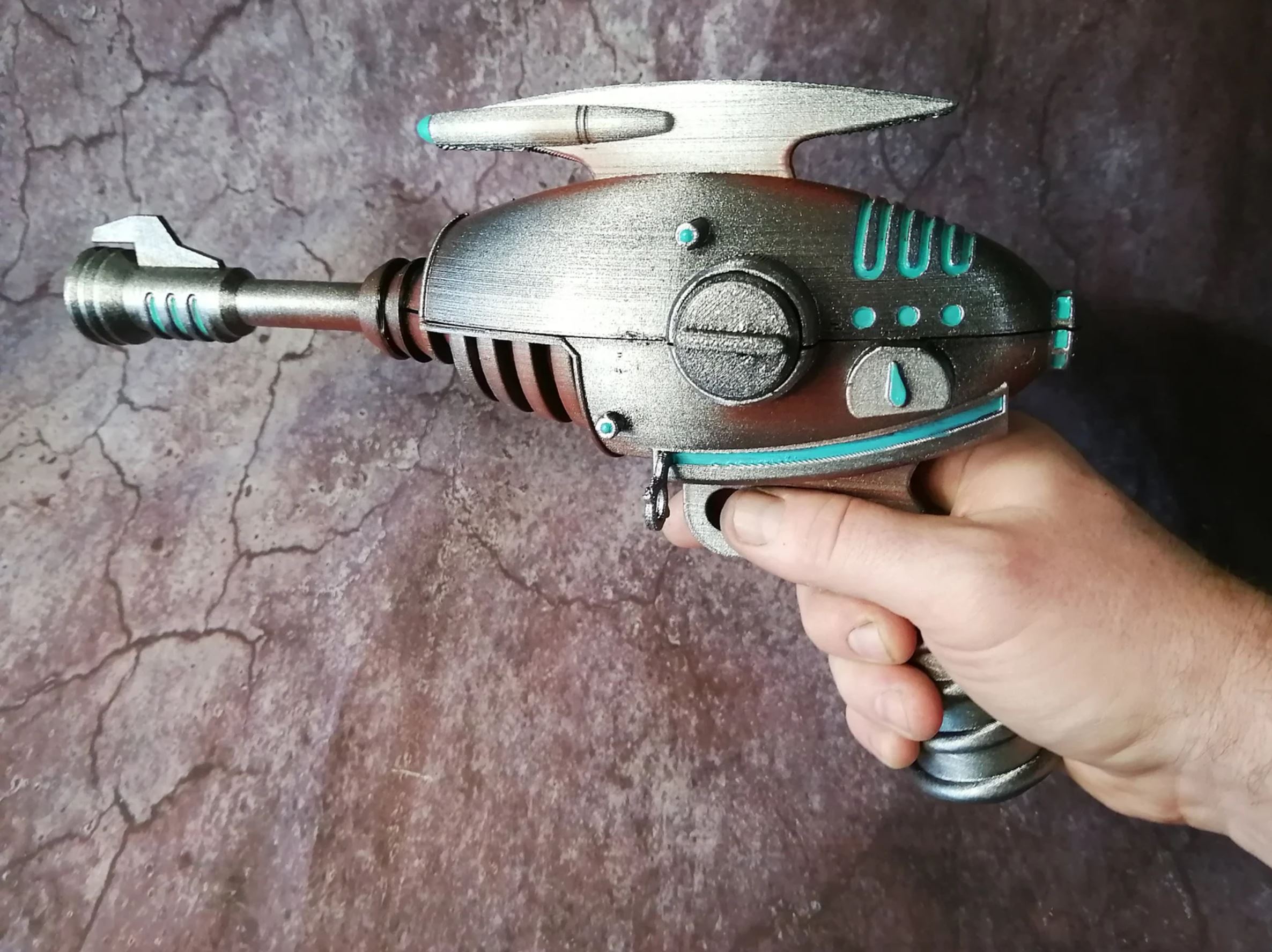 Fallout has had teases of alien activity in a few of their games, and no game makes it more blatant than Fallout 4. You can actually acquire an alien blaster weapon in Fallout 4, and it's one of the coolest-looking weapons you can find.
If you're roleplaying Fallout with your friends, this perfect replica of the alien blaster from Fallout 4 is a great accessory to have on you as it's one of the most expertly painted and designed pieces of Fallout merchandise that I've seen. It will cost you $66.00.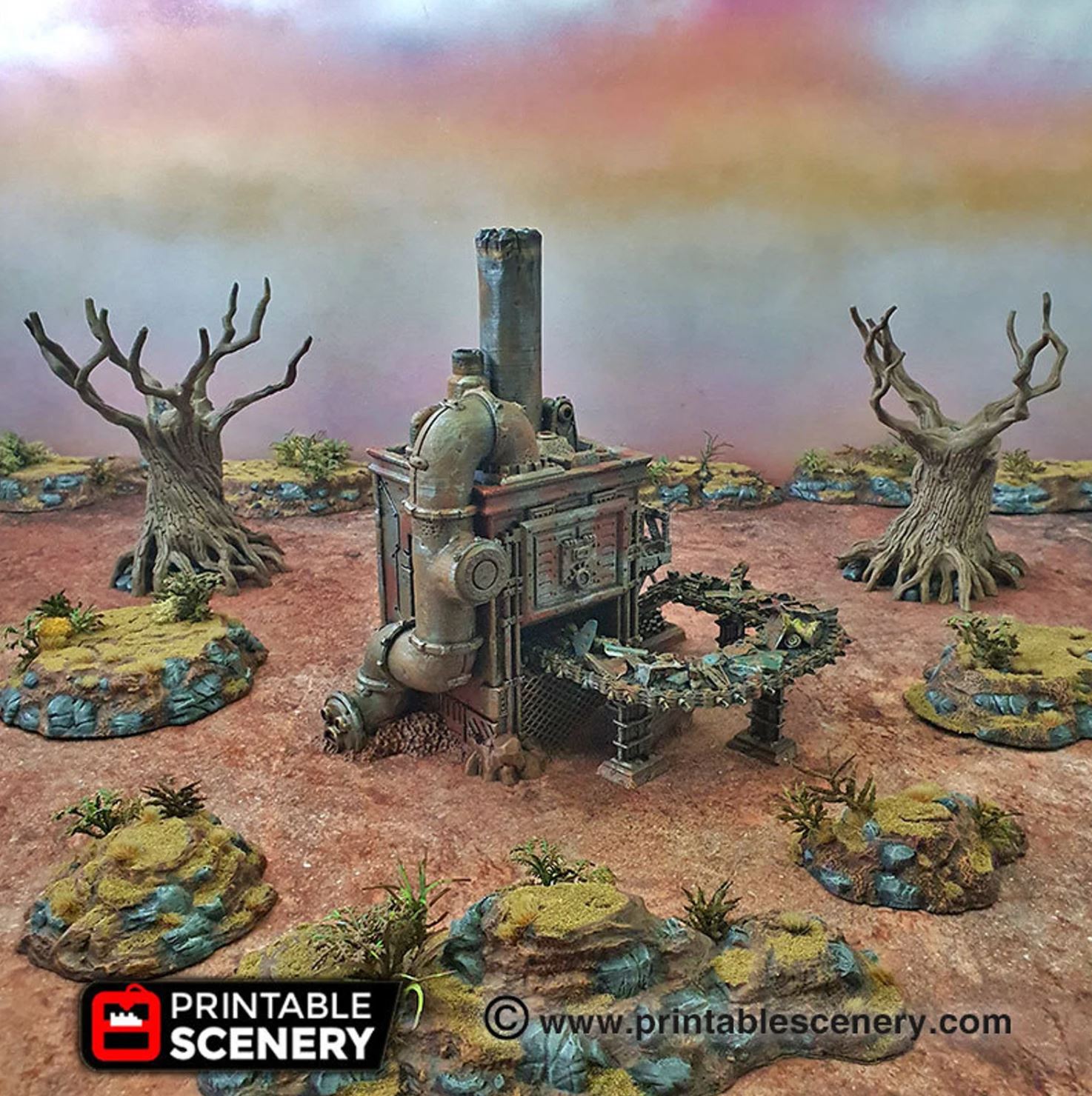 All these toys are great, but if you don't have anywhere to play with them in, it's pointless.
Here, we have an incredible recreation of one of the many industrial areas you'll find in-game in games like Fallout 4, where you can battle the various action figures you've got.
It's amazingly well made, with intricate details and an expert paint job that you can tell took a whole lot of work to complete. You can have this for just $45.00.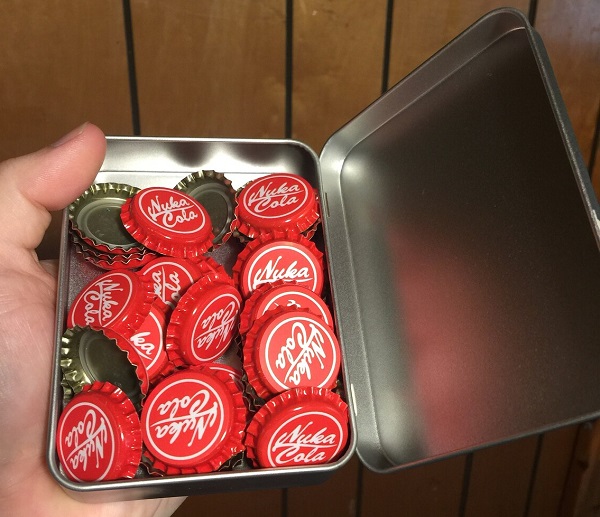 It's always a thrill in a Fallout game when you come across some caps, as they are the currency that the game runs on. With this perfectly recreated cap stash, you can get that thrill every morning if you'd like.
It comes with or without caps, and as simple as it may look, it's an integral piece to any Fallout cosplayers or role players out there. You can grab this one for just $5.00.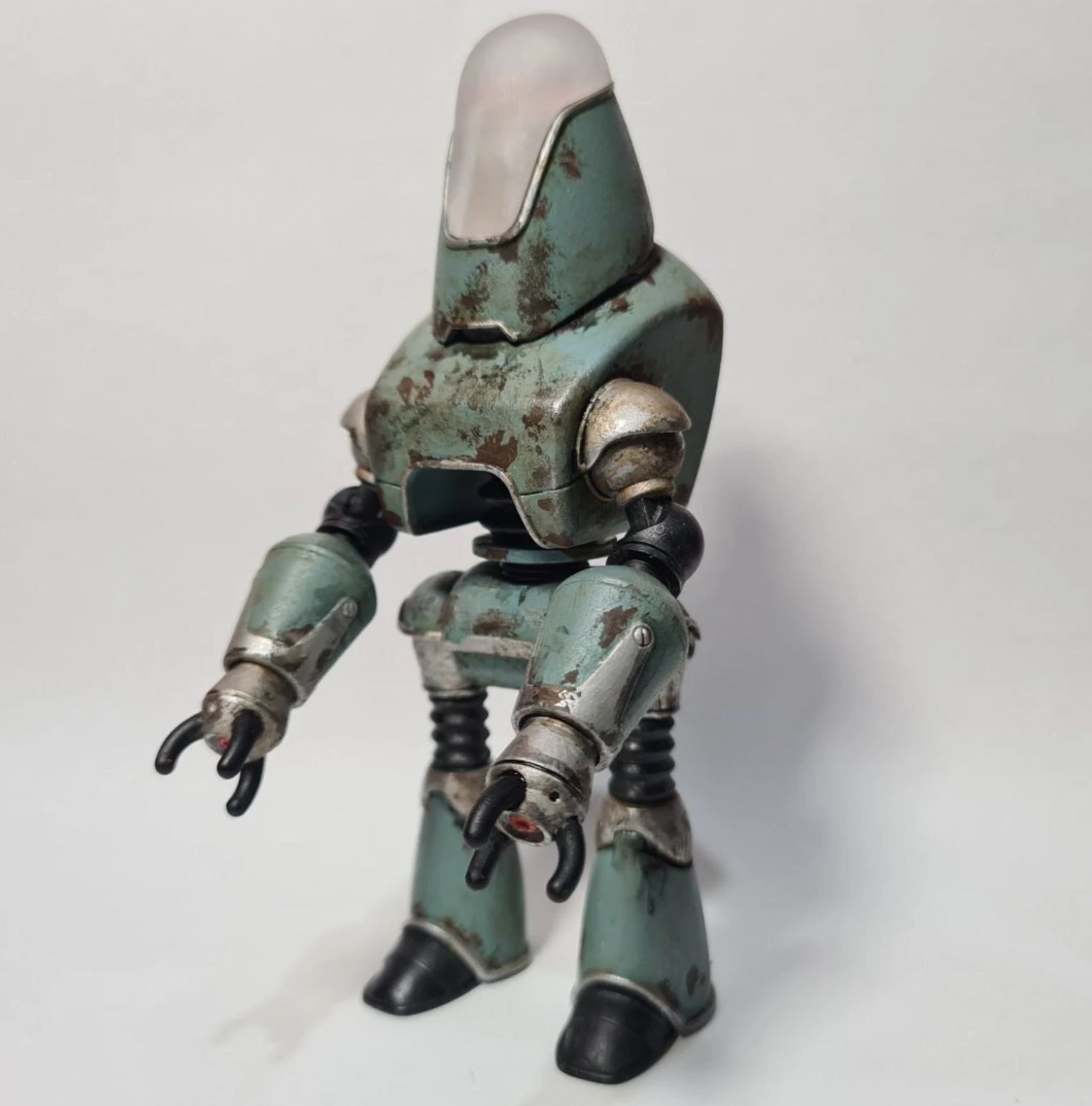 Few things in gaming have your back like a Protectron in Fallout games. When programmed the right way, these awesome robots will do everything from aiding you in a battle to healing you if you're low on health.
That type of loyalty means you should have a Protectron to defend you in the toy world as well. This amazingly designed replica is so well made that it seems like the Protectron just walked right out of your TV and into your living room.
It's a bit costly at $54.00, but it's worth the money to complete your budding Fallout world.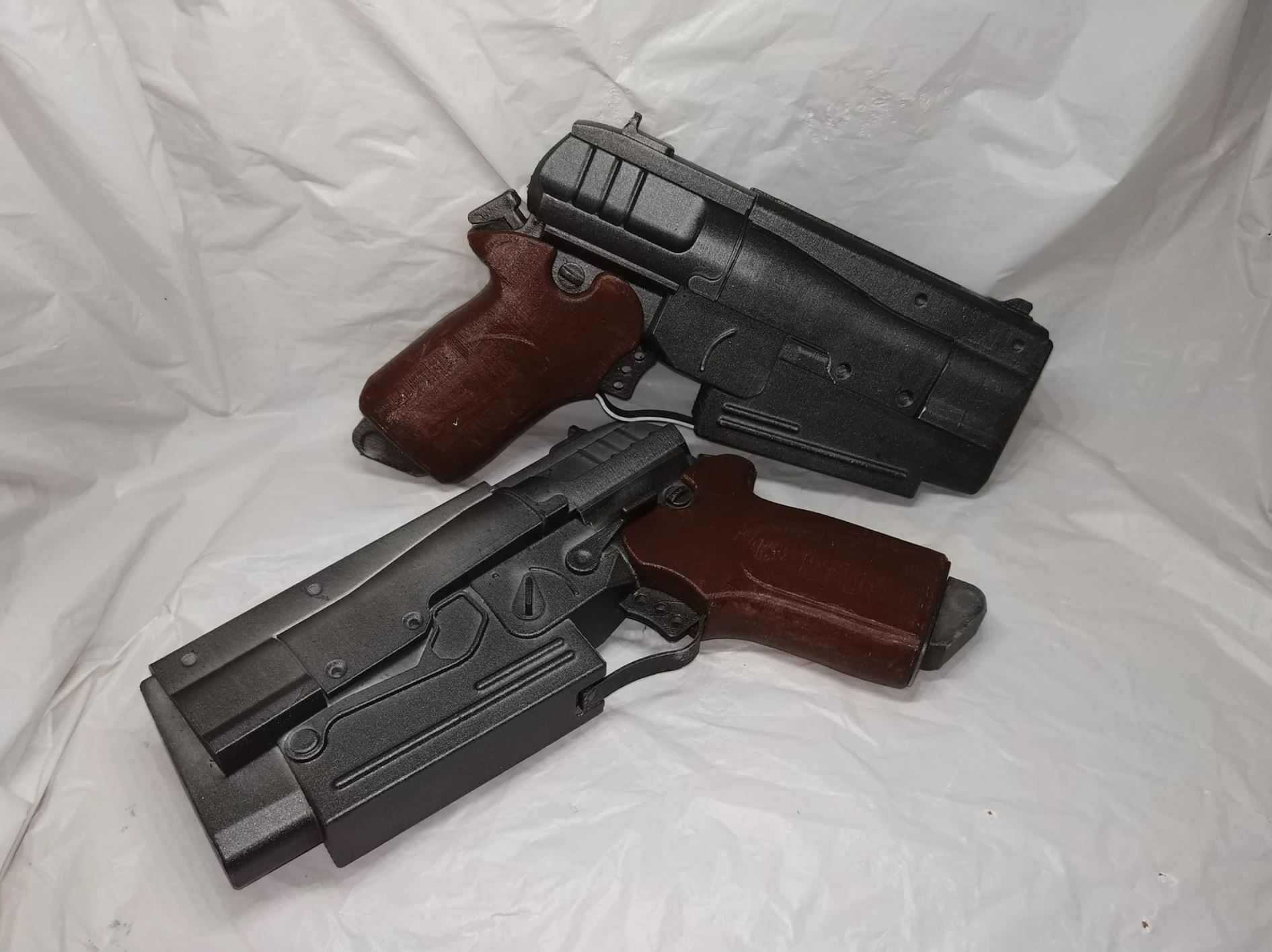 This is a fantastic replica of one of the first guns you'll come across in Fallout games. While it's never been as flashy and powerful as some of the other crazy Fallout guns, this is a great one to play around with or add to a Fallout getup that you might be trying out for Comic-Con.
This is just a replica, so there is no actual gun function to it. However, it still comes with a loadable clip to make it feel as realistic as possible while also being safe.
It comes with the option to have an orange tip, which is required for Comic-Con, and also just a smart thing to put on a toy gun to avoid any confusion. You can grab this excellent replica for $40.00.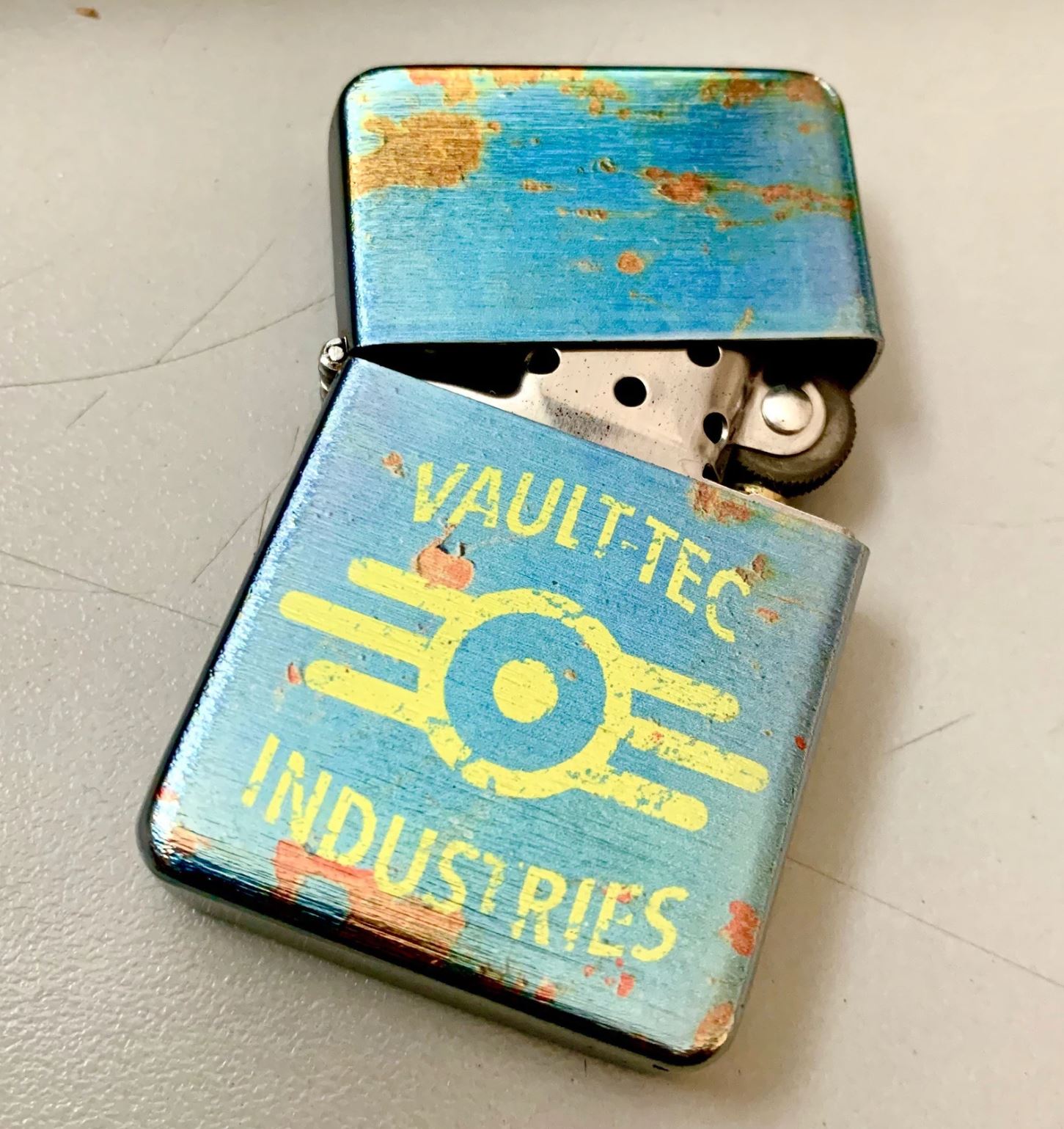 You need to be careful with this, and it probably is more aimed at adults, but the Fallout lighter is one of the most fabulous creations I've seen on Etsy.com.
This looks like it was ripped out of the game world with the perfect amount of grit and grime on it, and to boot, it's a perfectly well functioning lighter too.
You can also get it in several styles of either Vault-Tec Green, Nuka Cola Red, or even one with the Brotherhood Icon on it.
This is one excellent piece of Fallout equipment that might have more use to some people than others, but either way, at $24.95, you're getting an absolute steal here.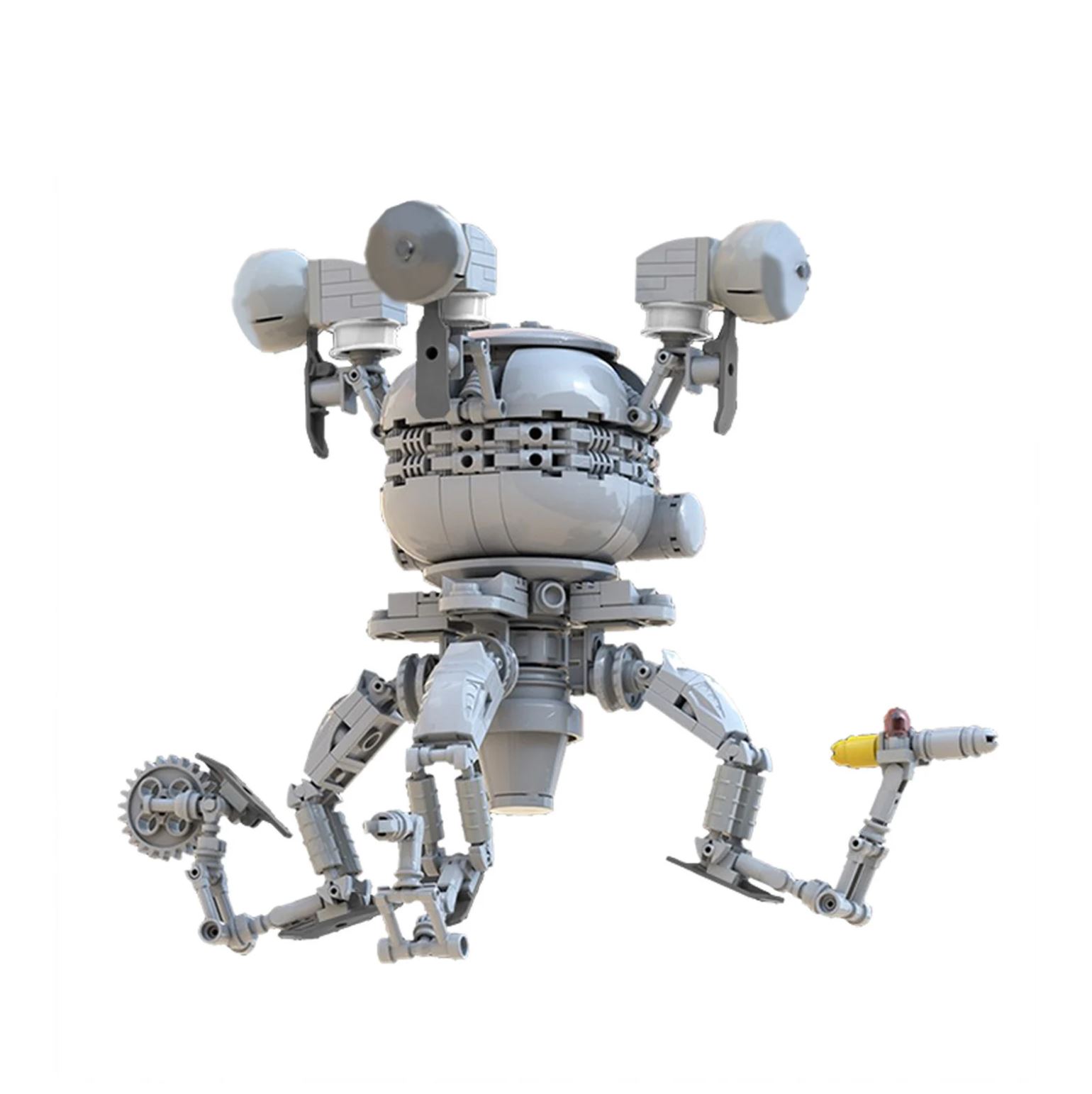 Mr. Handy is your trust butler in Fallout 4, and once you go through the initial nuke sequence, he's your only friend in the crazy world you wake up to.
You'll also run into several much less friendly versions of Mr. Handy, so you can use this toy as an ally or an enemy. The toy is well detailed and can even be painted if you'd like.
It makes for a great toy and a great piece of Fallout merchandise to display in your home, and you can get it for $41.00.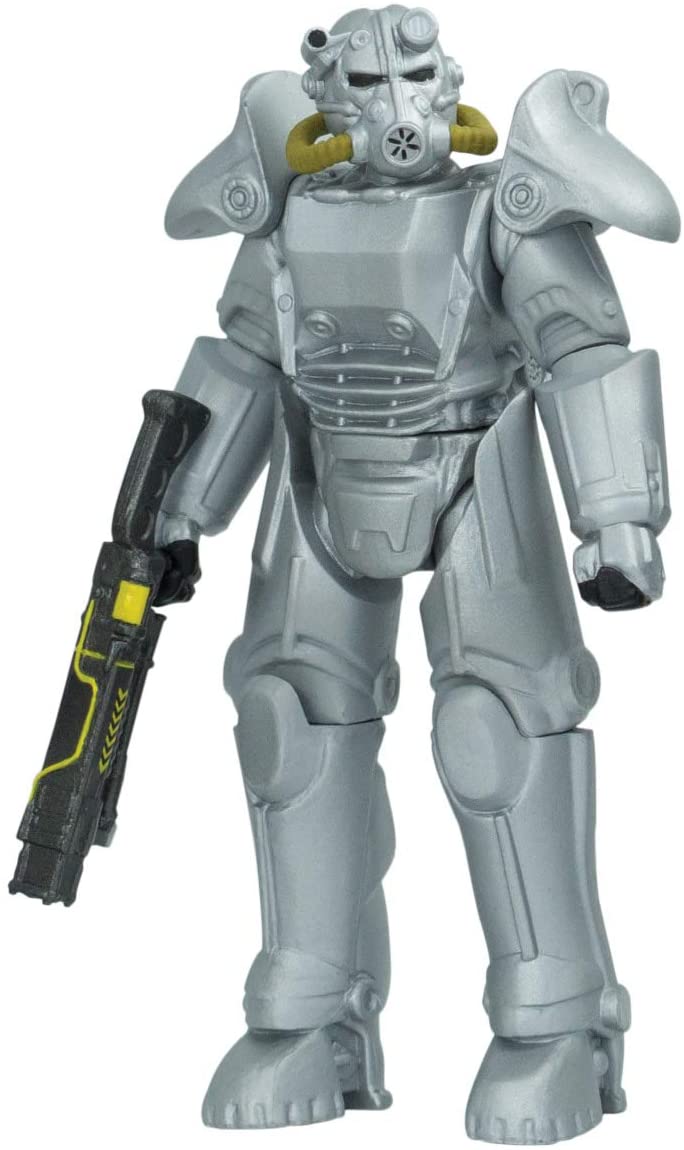 Another Power Armor toy, this one is easily the most flexible one when it comes to actually playing with it. It has moveable arms and legs and even allows you to detach them safely as well.
It comes equipped with a gun as well, letting you do battle with whatever other toys you've got. You can get this toy for $27.99.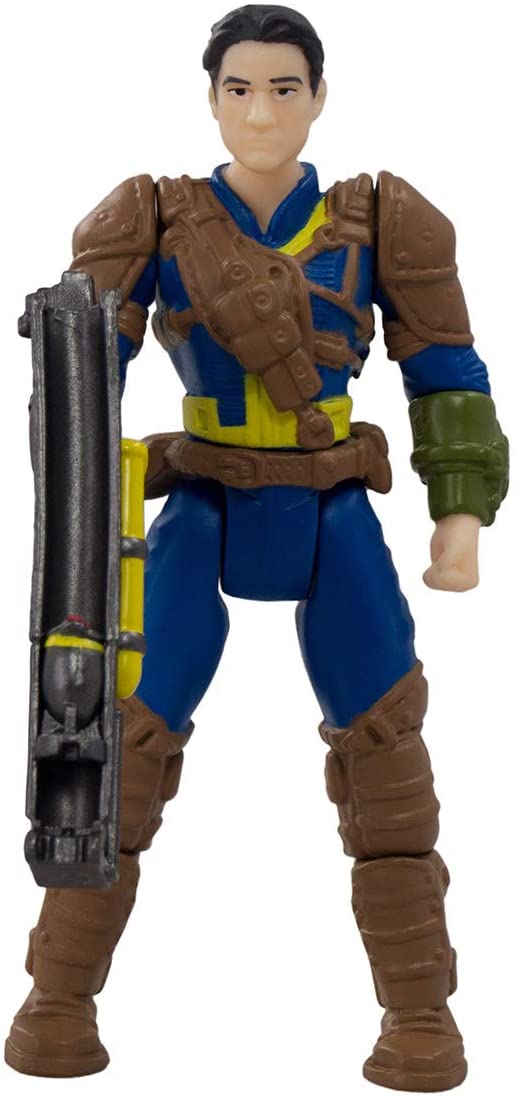 Plenty of toys in the Fallout universe focus on the monsters of the game and the cool-looking Power Armor. Still, not many of them feature your actual wasteland wanderer.
This toy changes all that, giving you a vault dweller toy that features fully moveable arms and legs and a gun weapon you can attach.
He comes decked out in the classic vault gear with some detailed armor over the top of the iconic blue and yellow leotard.
He is a perfect complement to any Fallout playset. You can get this great toy for just $14.00.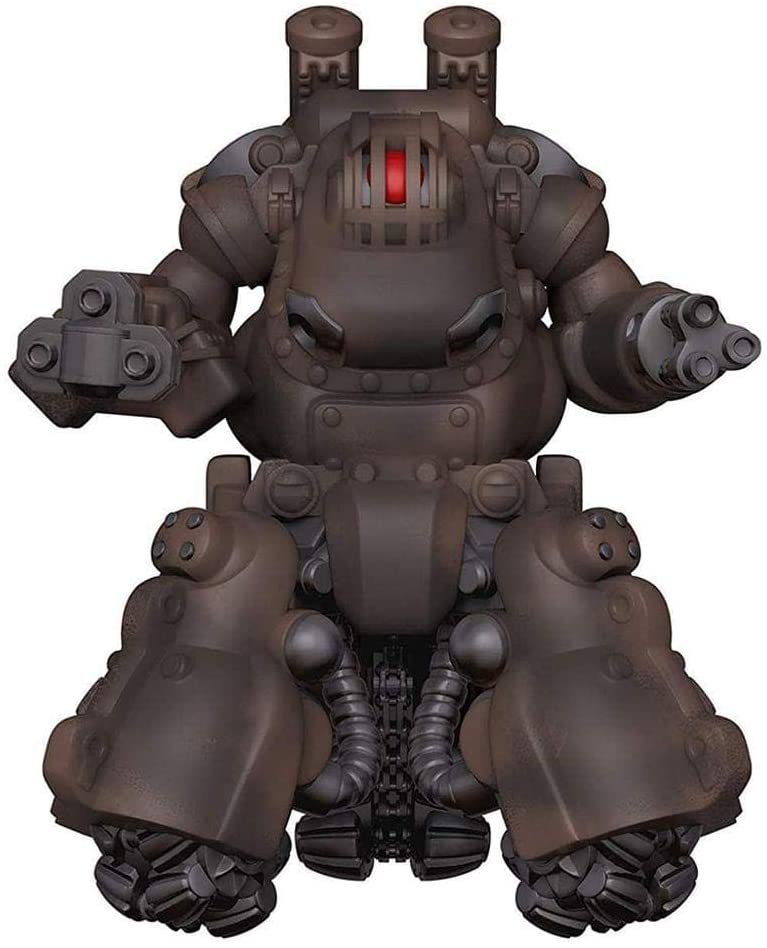 No Fallout playset can be complete without some enemies to fight against. What better than to pit your heroes up against one of the most fierce enemies you'll encounter in a Fallout game, the Sentry Bot.
This enemy is adamant about defeating and is usually one of the more aggressive you'll find in the game. This excellent Pop version of it is every bit as ready to do battle with you as its in-game counterpart is.
The figure comes at 6 inches tall and is fully featured with all the weapons and colors that the Sentry Bot is known for. You can face off against this formidable villain for $45.00.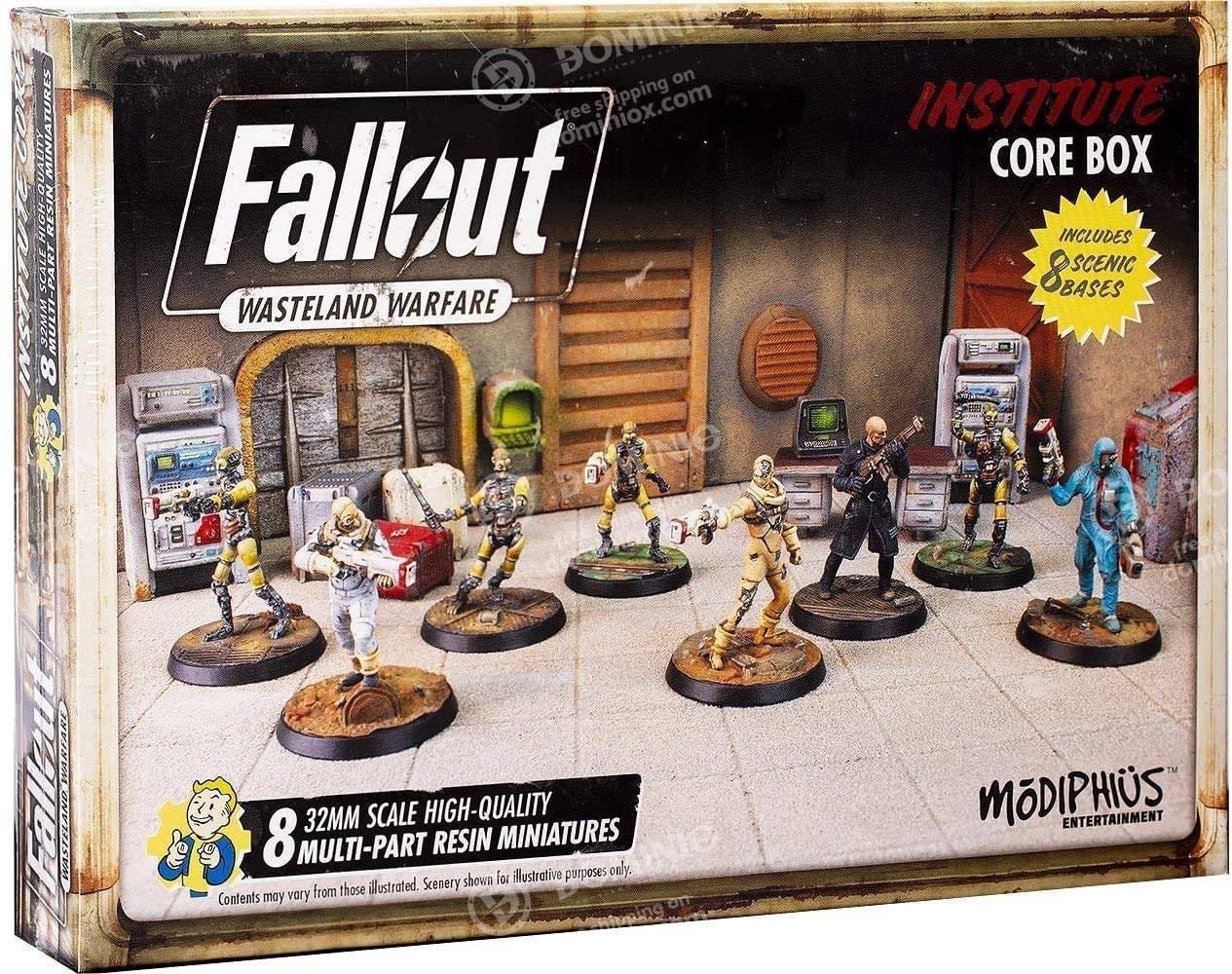 In Fallout 4, the game's main enemies come in the form of the Institute. Unfortunately, it's so tough to find action figures for the Institute! Luckily for us, we've got this Modiphius Fallout Wasteland Warfare set to check out.
This comes with a handful of characters from the Insititute and features some well-detailed figures which you can set up anywhere you'd like.
This is also part of a larger playset, so you can collect them all if you wish. You can get this set for $38.00.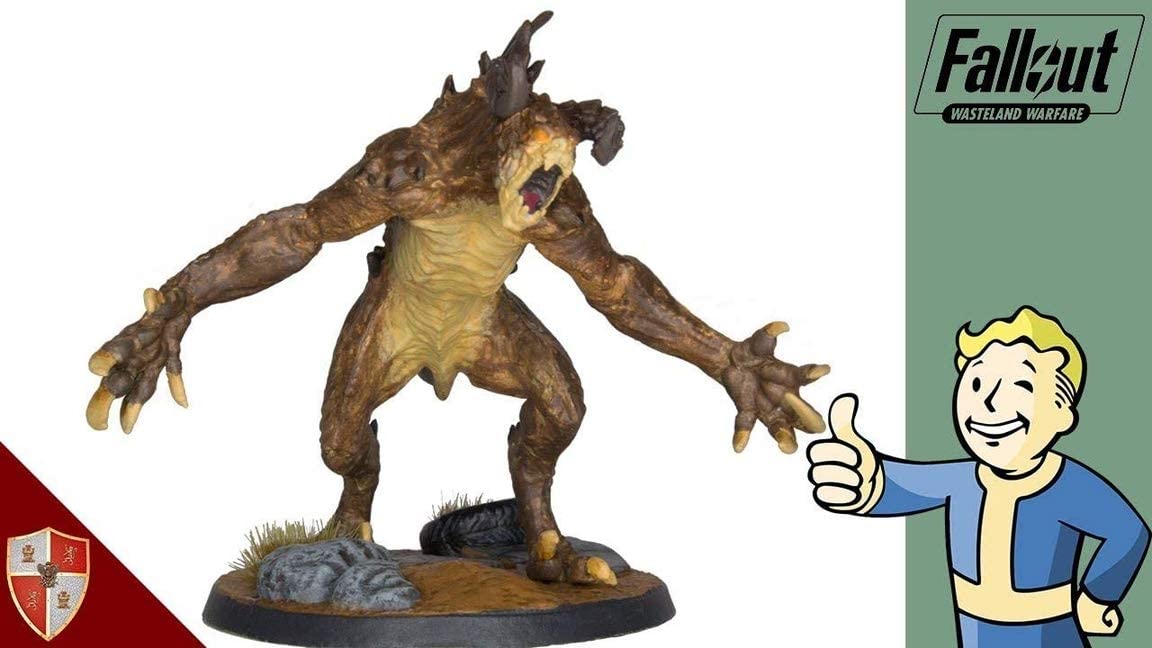 If there is one enemy that has been a consistent threat throughout the Fallout series, it's without a doubt the Deathclaw. This is one of the most horrific creatures to ever exist in the Fallout universe, and its origin is almost hell-like in nature.
Because of that, it's the most formidable threat you can find in the Fallout world. This figure comes will all the horrifying qualities you'd expect from the Deathclaw, and it's amazingly well detailed as well.
It comes ready to do battle with your vault dweller toys, so make sure you've got a formidable force in mind for the showdown. You can get this one for $30.00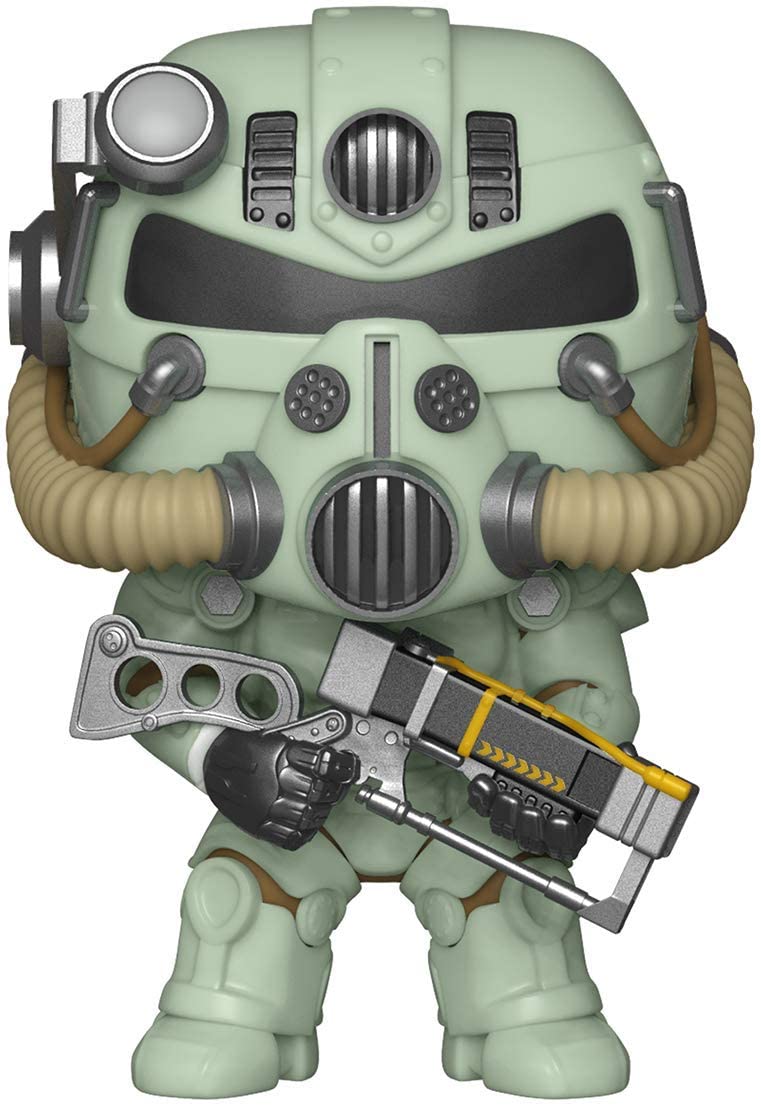 While the Power Armor is an iconic part of the Fallout franchise, some of the figures featuring it can be costly, and you might be looking for something more chill and cute to play with.
For those out there who like the light-hearted part of the Fallout world, this Fallout chibi Power Armor is for you. It features a miniature version of a Power Armor, complete with a tiny gun.
Despite its size, it's a phenomenally detailed toy that is great to play with and display in your home. You can get this for $29.99.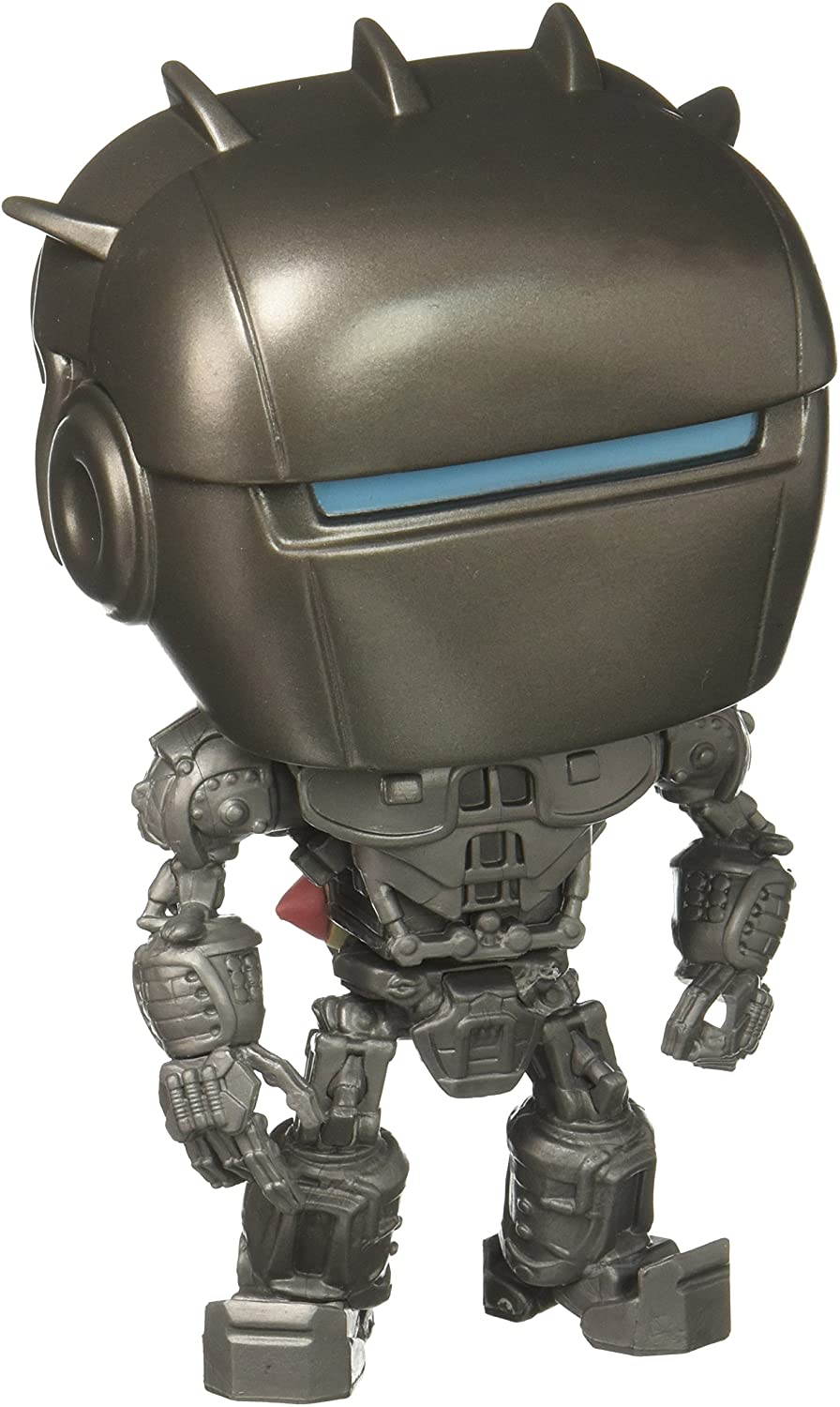 Liberty Prime is the ultimate weapon of the Brotherhood of Steel and among one of the most terrifying encounters you can have in any Fallout game; and double that if you see it in Fallout 4 VR.
A toy of the ultimate weapon is a perfect complement to any playset. Although this is obviously quite a bit smaller than the actual enemy, this Funko Pop version is an excellent stand-in for its ready to fight.
It's got a well-designed helmet and intricately detailed body with custom paint and stands 6 inches tall. It's a bit expensive at $70, but you can't go wrong here for Fallout enthusiasts looking for a new toy. 
My Top Picks
Wasteland Warfare Deathclaw – The Deathclaw figure is incredible looking and fiercely detailed in a way that brings the Fallout character to life off-screen. It's solidly made too, so whatever punishment your heroes can dish out won't damage it.
Customizable Fallout Pipboy LED Acrylic Light – This is a fantastic toy to have around the house. You get the Pipboy light come to life in your living room, and not only that, you get a remote control that changes the colors to your preference. It's also customizable with your name, level, and even health status, making it one incredible product.
Fallout 10 MM Pistol – It's definitely tough to come up with a replica of Fallout guns that look realistic and retain all the quirks that the Fallout franchise has. This gun is a perfect replica of the 10 MM Pistol, and it comes with the option to have an orange gun tip, making it safe to play with and take with you to Comic Cons.
FAQ
Question: Which is the best Fallout game?
Answer: This is about preference, obviously, but for me, it's Fallout 3. The game brought Fallout into the new generation of gaming, and the chilling depiction of the Capital Wasteland and the powerful story accompanying it has stuck with me to this day. 
Question: Which Fallout is Multiplayer?
Answer: Fallout 76 is the only fully multiplayer title in the Fallout universe. It's essentially an MMO in the Fallout world and has hundreds of hours' worth of gameplay to explore. 
Question: Is Fallout 5 being made?
Answer: Rumors are all over the place on this one. Some think we might see it in the next few years, while others believe it could be as many as 4 years away while Bethesda is busy making the next Elder Scrolls and Starfield. 
Conclusion
Fallout is one of the longest-running franchises in gaming, and with that comes tons of merchandising options. For the toy collectors out there, we are fortunate to have tons of different options for the awesome toys we've got to choose from. Hopefully, this guide helps you find a fantastic toy to add to your collection.
Continue reading related Fallout merchandise guides: