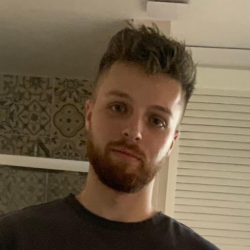 Latest posts by Linden Garcia
(see all)
Introduction
For such a bleak, depressing subject matter, Bethesda sure does pump a lot of humour and colourful artwork into the Fallout series. As such a huge international property, you can find Fallout's art decorated over every functional item you can imagine. But what about if you want to decorate the stuff you already have?
Well, that's where stickers come in! Whether they're depicting the numerous gyrations and expressions of Vault Boy, the dark, stoic military propaganda, or the 1950s corporate sheen of a Nuka-Cola bottle, there are hundreds of different ways to personalise your favourite items with tributes to the Fallout universe.
I've spent hundreds of hours in Bethesda's depictions of DC, Las Vegas, and Boston, as well as in the Californian wastelands of the original titles, Fallout 1 and 2. 
Over the years, I've become intimately familiar with the intricacies of the series' aesthetic charm. In this list, I've channeled that knowledge towards a selection of 14 of the best Fallout stickers you can buy today.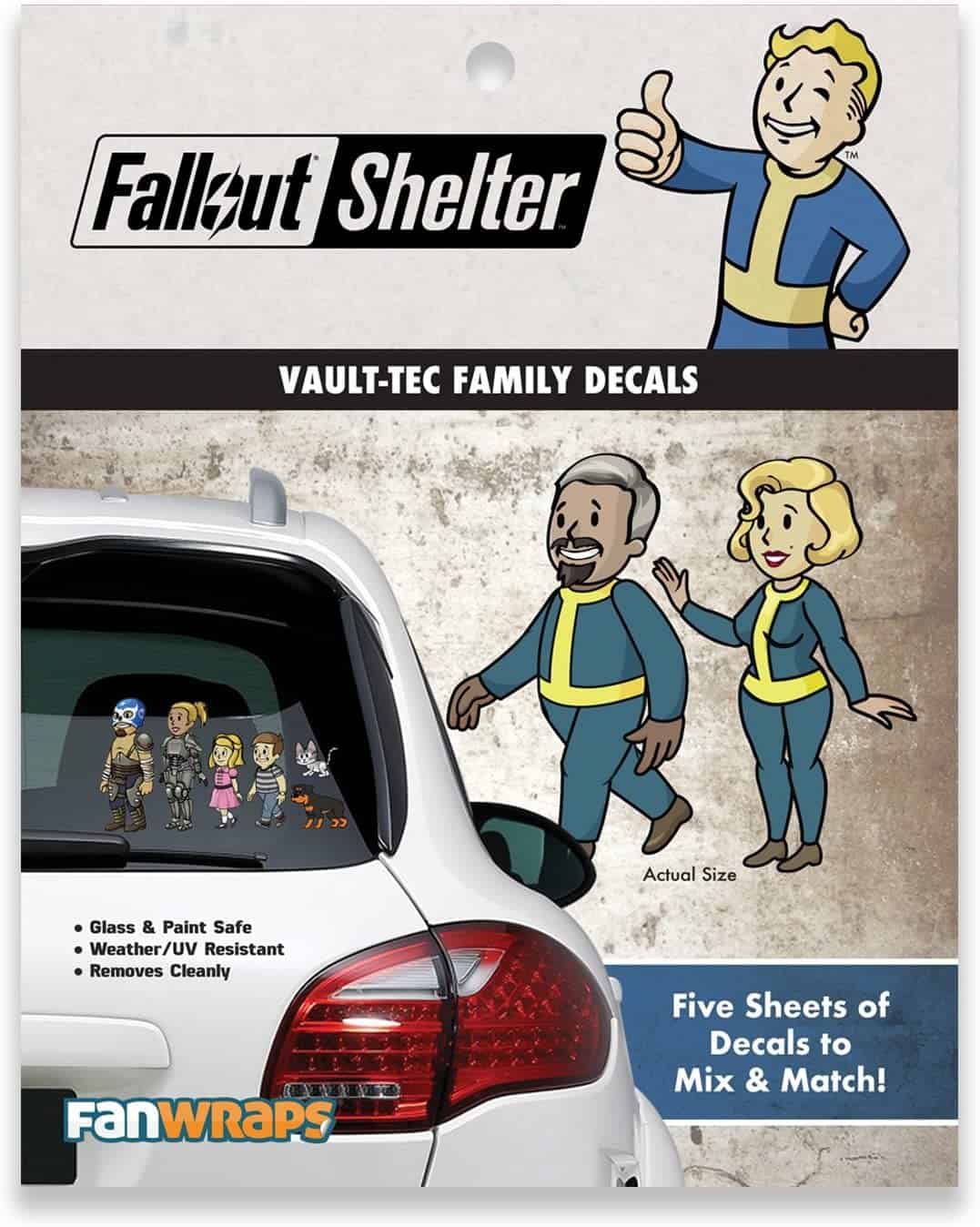 Bottom Line Up Front
With such a wide array of different art styles — as well as a wealth of lore-inspired content to draw upon — the list below covers a vast array of different styles.
This can make your task more daunting if you're buying for someone else. Unless you're very familiar with your friend or family member's degree of Fallout fanaticism, I'd suggest going for the stickers that feature Vault Boy (1. Vault Boy Sticker or 11. Fallout Shelter Vault-Tec Family Decals) or one of the power armour "War never changes" designs (2. War Never Changes Sticker or 5. Oil-paint-style power armour sticker). These stickers are also a great choice if you're looking for instantly recognisable art that's quintessentially Fallout for yourself.
If you're in a rush, you'll find a quick breakdown of all the stickers featured in this list below. Be sure to also check out my personal top three picks at the bottom of the article.
Criteria
My criteria for picking items for this list is as follows.
Chosen products must be a vinyl-based sticker: Stickers come in a wide variety of formats and textures, but for this list, I chose to go with stickers that of a vinyl-based materials. These types of stickers are specially made for use on electronics items, and their glossy coating provides a durable finish.
No 3D textures: Sometimes, vinyl stickers come in raised, 3D varieties. With one of the most common uses of stickers being on laptops and notebooks — items that slide between other objects when in a bag — I chose to go with flat stickers only so they won't catch or rip.
Stickers won't feature elements from Fallout mods: On my search, I came across some stickers that referenced aspects from the Fallout's large modding scene. To keep things grounded within the series universe and lore, I decided to stick to products that reference canonical elements only.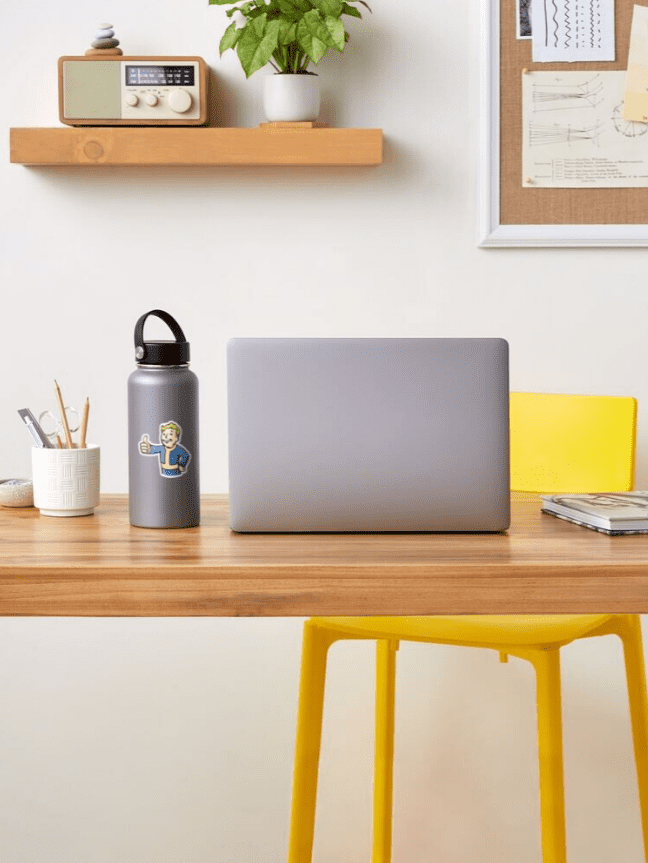 My Top 3
Out of all 14 entries in this list, here are my personal top three in no particular order!
1. Fallout glow-in-the-dark decals: Glow-in-the-dark textures work brilliantly with Fallout decals and logos, and with such a vast selection to choose from, you can't go wrong with these stickers.
2. Oil-paint-style power armour sticker: I was immediately drawn to this design as soon as I saw it. Its mixture of an oil-painting texture, classy typography, and simple yet effective use of colour makes it stand out particularly well.
3. Holographic Nuka-Cola Sticker: I can't get enough of this rendering. It captures everything fun and eccentric about the Fallout universe, and that holographic texture looks amazing!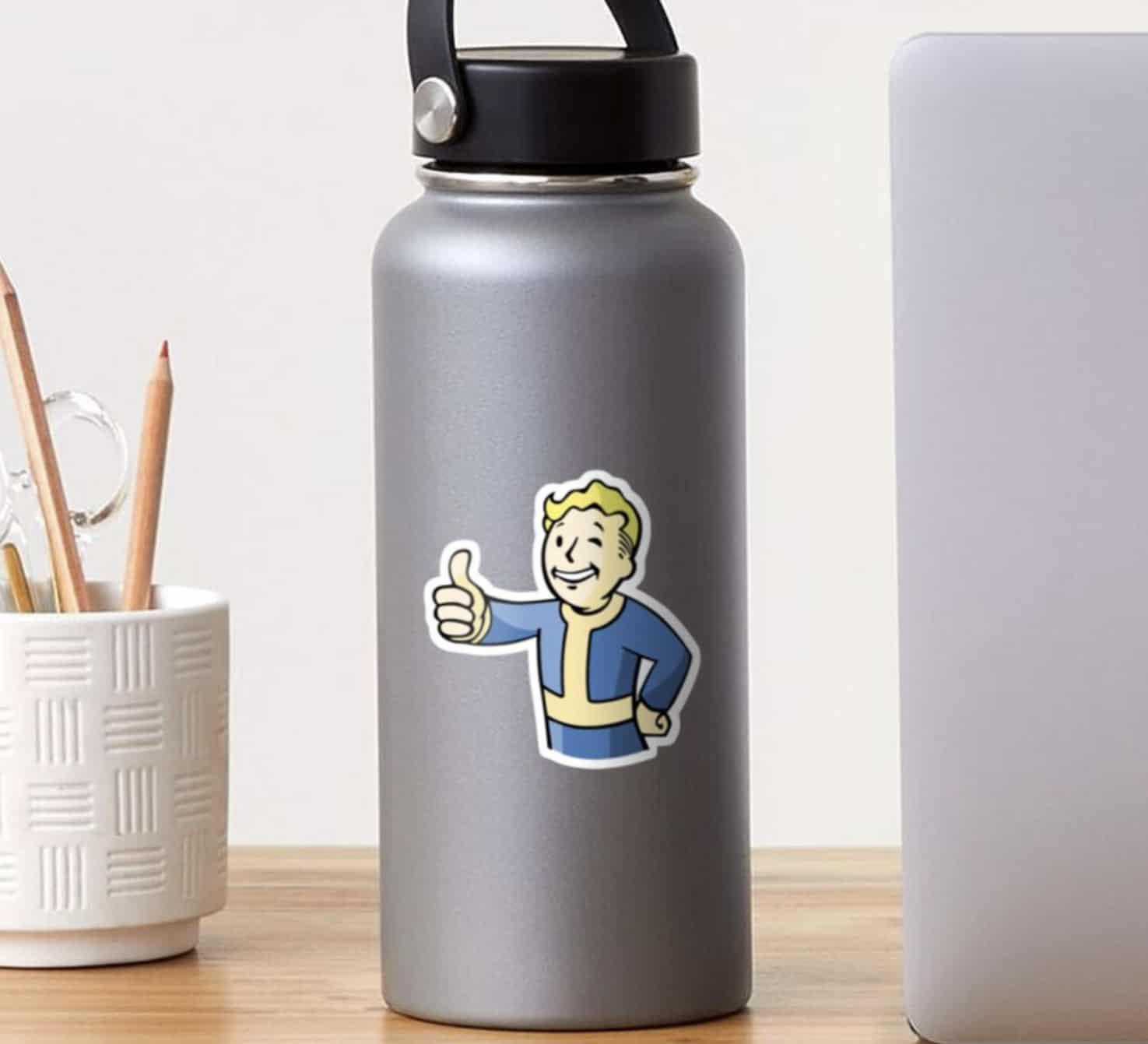 Of course, I had to start this list off with a sticker featuring the series' famous mascot: Vault Boy. We've come to see the classic character in a huge array of different poses and depicted scenarios, but this particular sticker features his most famous stance: with a happy-go-lucky thumbs up and a reassuring wink.
The image is a staple go-to for any Fallout fan; with its crisp, minimalistic cartoon lines and colours, it's sure to mesh with wherever you want to stick it! It's also available in matt, glossy, and transparent textures.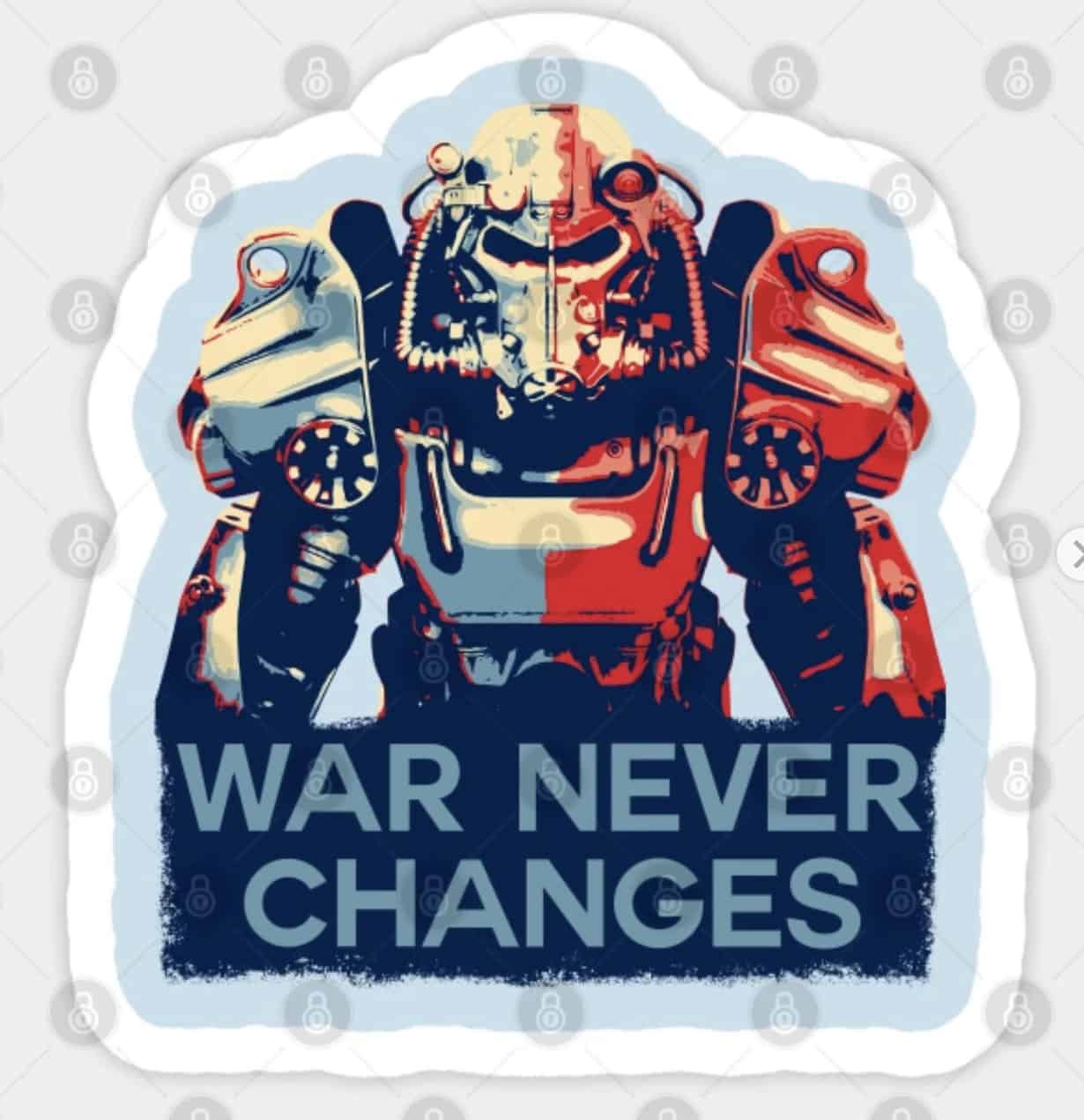 Turning now to the series' bolder, less comedic styling, we have this brilliantly designed sticker featuring the T-60 power armour and the "War never changes" slogan.
It's a powerful image and a similarly powerful statement. In a world desecrated by nuclear war, Fallout's landscapes are still fraught with violent power struggles. The imposing imagery of the stoic brotherhood of steel exoskeleton embodies that sentiment. The red, white, and blue poster-art design really set this sticker apart as a statement; it's a great choice for your laptop or notepads.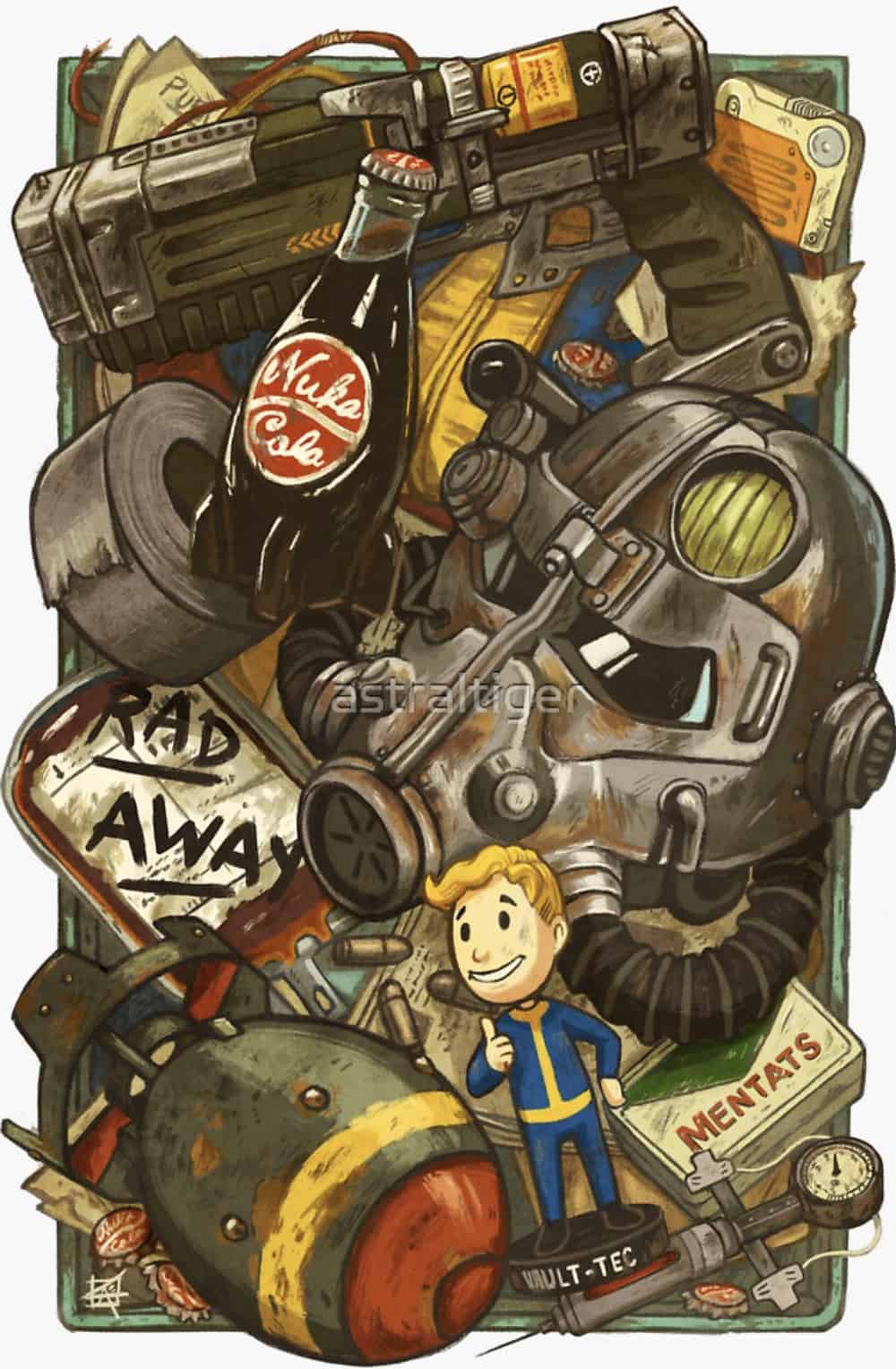 Part of the thrill of the Fallout games is exploring the relic of a forgotten world: scavenging for sellable trinkets and artefacts in a post-nuclear age.
This sticker brilliantly captures that idea. The box depicts items you'd usually have on your person at any given time while playing, whether it be the essentials like healing Stimpaks or radiation-curing Radaway medication, or a refreshing bottle of Nuka-Cola.
With its cartoon-shaded colours and irregular borders, this sticker is a great choice for adding some much-needed 'pop' to your favourite items, or for adding a little Fallout-style charm to hard lines and metallic colours.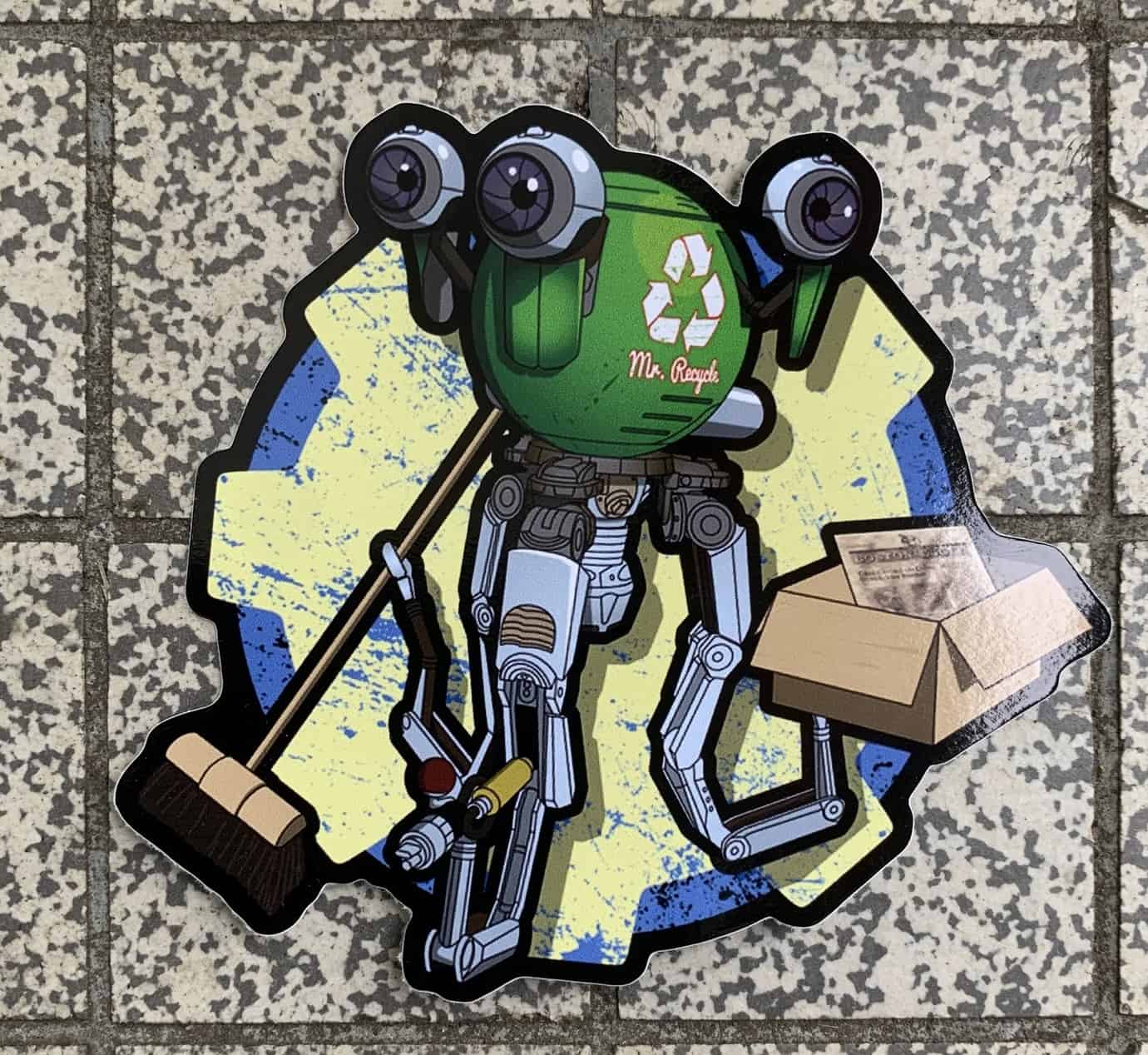 You've heard of Mr Handy — everyone's favourite multi-functional and ever-charming robot butler — but have you heard of Mr Recycle? Probably not, given that he's not in the game. But thanks to this designer, you can now decorate your bins and trash cans with an environmentally friendly tribute to the famous Fallout robot.
From the new green livery to his proud wielding of a sweeping brush, this sticker is a great way to inject some Fallout comedy into ordinarily boring, everyday items in your home. It's also nice to see a personalised approach to aspects of the fallout universe, and to observe how they can be adapted to be comedically relevant to aspects of our lives.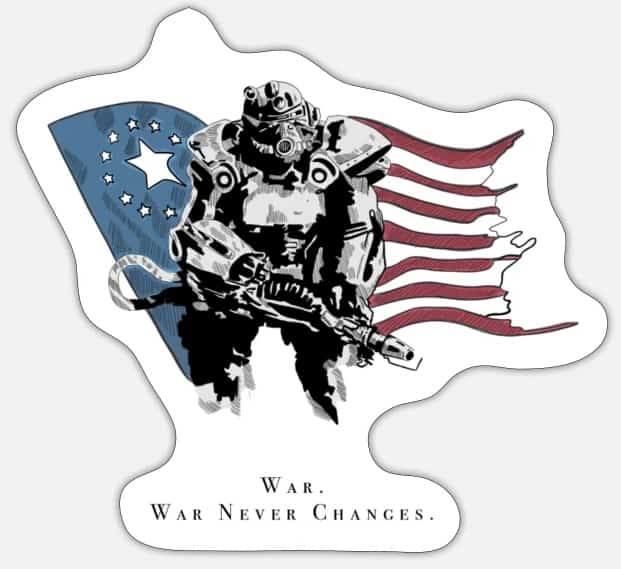 Here's another excellent design featuring the same combination as entry number 2, but that is distinctly different in its own right.
A huge part of Fallout from an aesthetic perspective is its detailed, expert use of typography and colour to conjure images that are reminiscent of 1950s America. Here we see a T-60 soldier again, this time wielding a flamethrower and mottled by an oil paint-style rendering.
Rather than colouring the sticker in the colours of the American Flag, here it is fully depicted as a backdrop — the "Betsy Ross" flag which was relinquished in 1795 in the real world. The slogan is written in New Roman font this time, and overall, the sticker has a classier look to it. It's a great choice if you're wanting a more mature, classically aesthetic hat-tip to the Fallout series.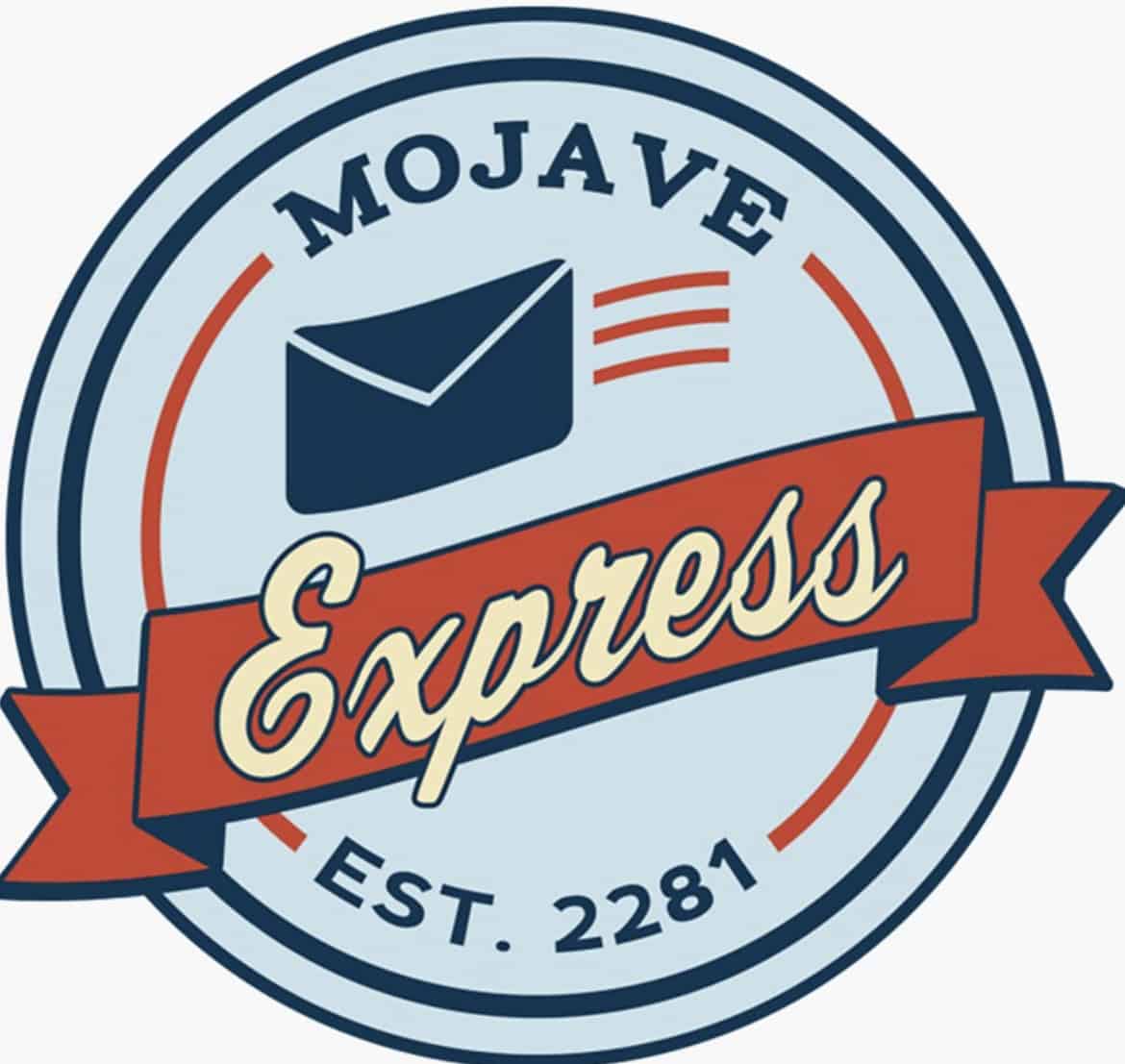 This piece of Fallout artwork works brilliantly as a sticker, so much so that I'm surprised it isn't depicted in the games as a decal in some form. Fans will remember the 'Mojave Express' delivery service from Fallout: New Vegas — an organisation that plays a key role in our protagonist's development and the events which proceed the game.
As a sticker, the company's logo echoes that superb retro-futuristic styling we've all come to know and love from the series. It's a perfect example of how the Fallout oozes character at the micro level, and for fans of New Vegas, what better way to showcase your fanaticism than with something only other true fans will recognise?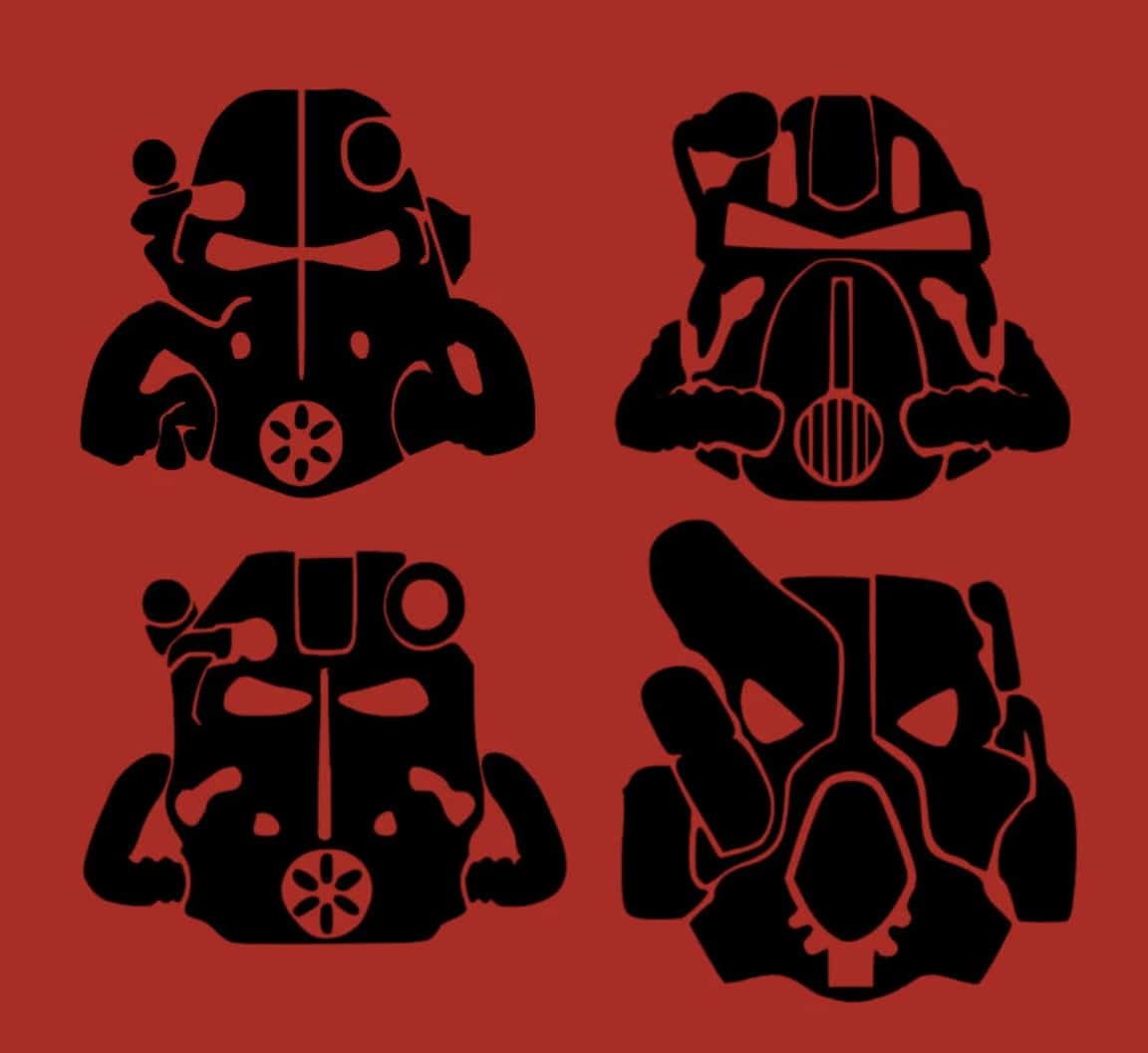 Next up, we have these wonderful power armour helmet stickers. These designs don't overcomplicate: you've got a choice between the four main types of power armour which are rendered in a solid colour of your choosing.
There are a ton of different colours to choose from, too, giving these stickers the ability to be an understated, yet powerful colour-attuned choice to decorate your favourite items with.
Seeing the power armour artwork in a solid colour also makes you appreciate how distinct each is from one another. It's yet another aspect of Fallout's lore that showcases its acute attention to detail.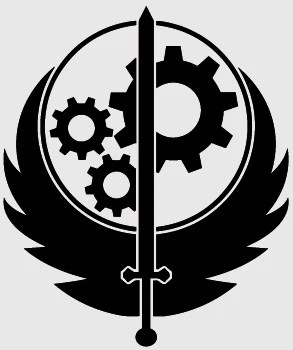 As we've already established so far, this series is full of expertly designed logos. One of the best — and also one of the most recognisable across the entire series — is the Brother Hood of Steel logo.
With a transparent, cut-out background and solid colour design, this sticker is a bold choice for sure. The buyer has the option to select from a huge range of colours, so this is sure to gel with any place you want to use it.
This is possibly my favourite decal from the series — an emphatic display of physical prowess and stability amidst a broken world (or at least, that's what the brotherhood thinks they come over as!)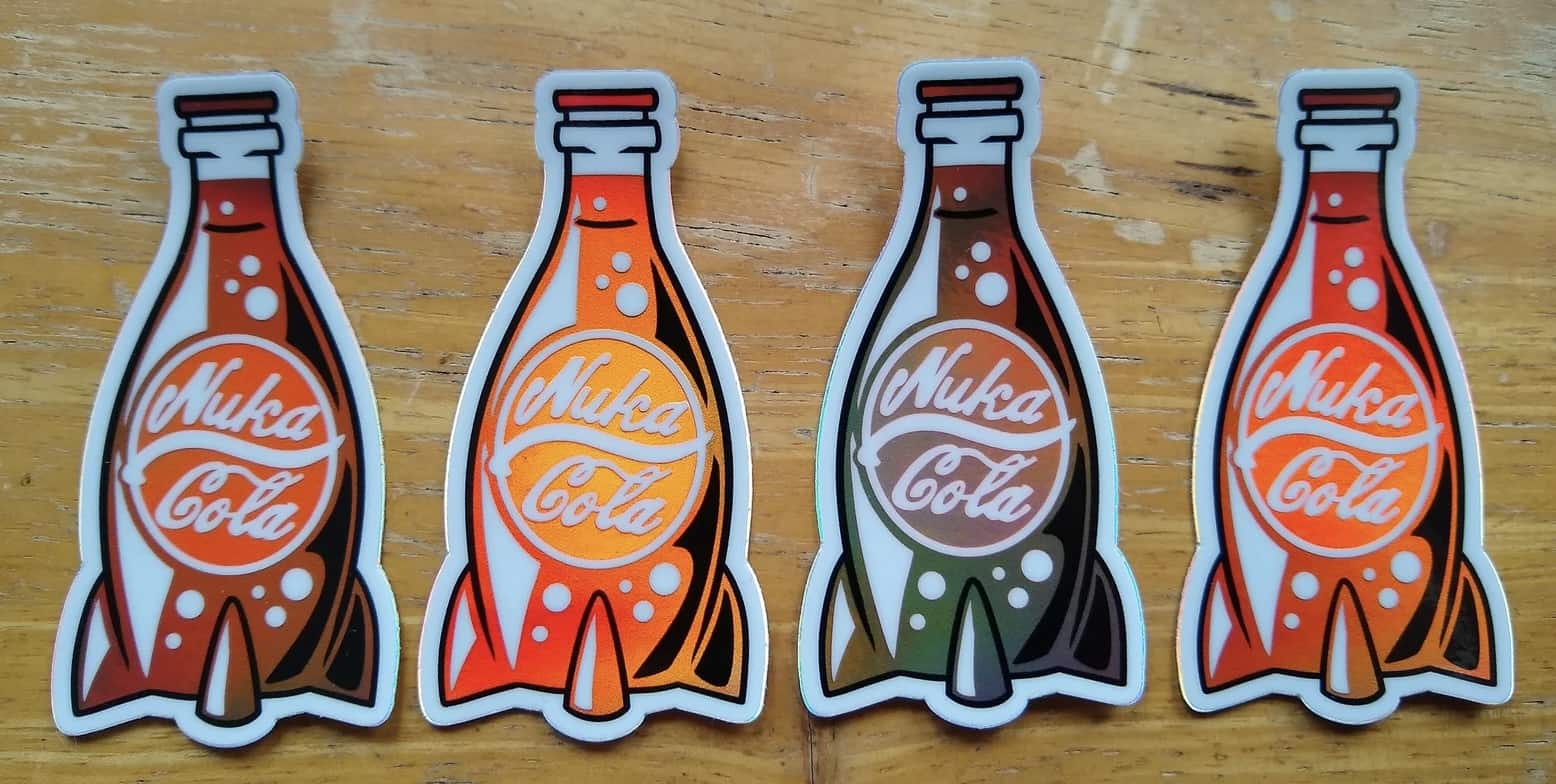 Between the dilapidated factories, startling billboard artwork, and of course, the bottle-cap currency system, the Nuka-Cola soft-drink company permeates every aspect of the series.
Fallout is all about juxtaposing fun, lighthearted elements with the bleak reality of mutually assured destruction. This particular sticker taps into the former element. Featuring the company's iconic (if a little familiar) typography against a beautiful holographic texture, this decal offers distinctive, eye-catching decoration.
Until I saw this sticker, I never even noticed that Nuka Cola bottles were shaped like a rocket. You learn something new every day, I guess!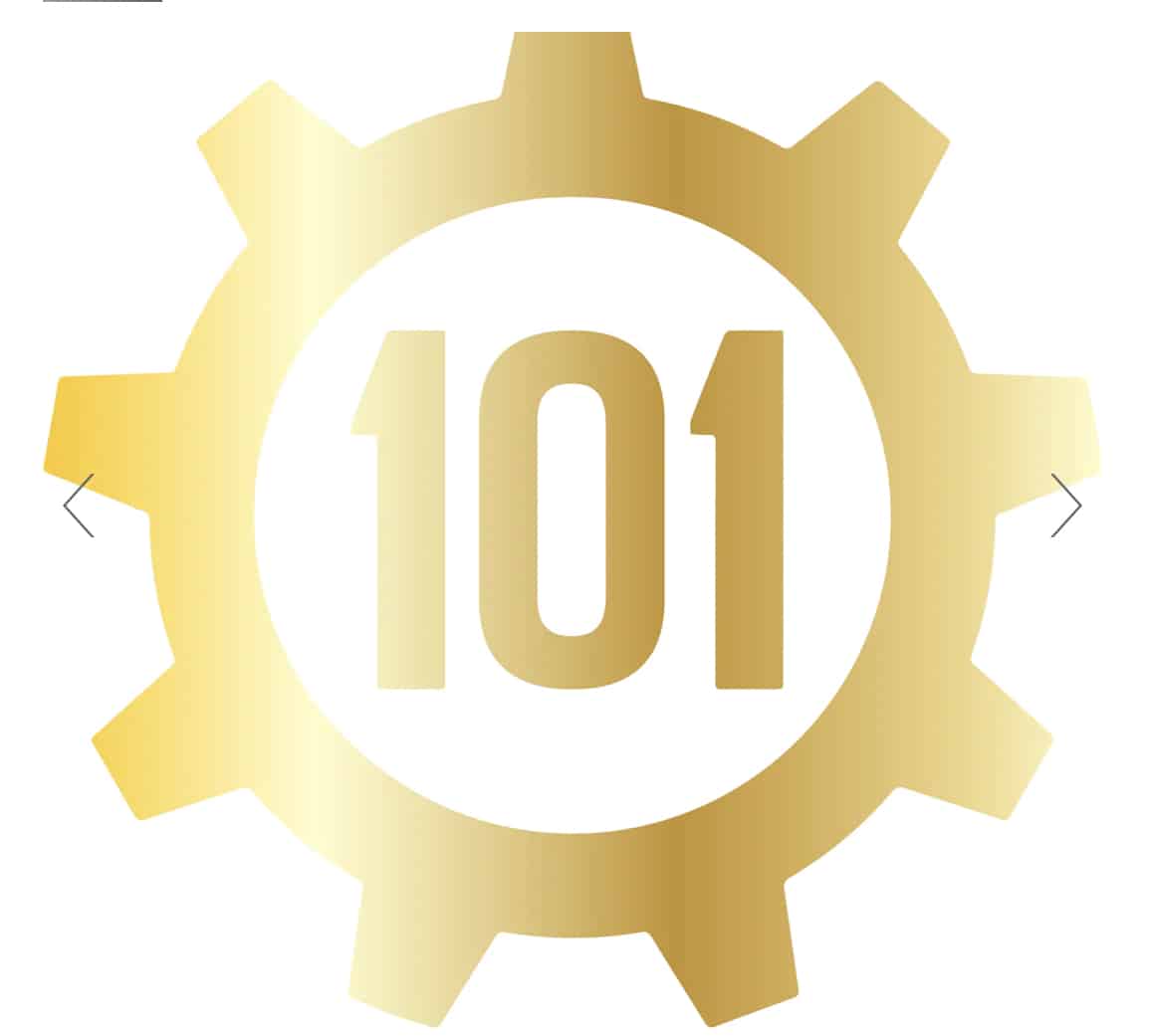 While there's a whole wide world for you to explore in the Fallout series, a lot of your time will be spent exploring Vaults: Vault Tech's underground sprawls built under the guise of providing living space and shelter from the bombs.
The famous Vault Tech door with its affixed numbers is an image any series fan will know well, and they make for great stickers! This Etsy store allows you to select from an array of infamous Vault numbers, and you can pick between black, gold, and shiny gold colours.
It's surprising how ominous a subtle design like this can be when you know the context, which makes for a sticker that also prompts curiosity from onlookers.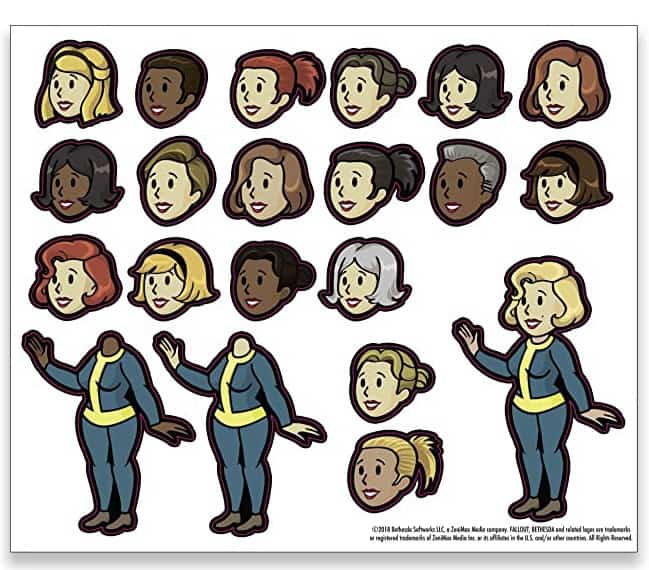 This selection of five sticker sheets offers the most comprehensive package on this list, and it also provides some of the crispest designs I've come across.
The pack focuses on the cartoon-human designs we've come to know and love, and here, Vault Boy and Girl are outfitted in a wide array of costumes for you to choose from — you're even able to mix and match separate heads to different on some of them.
It's the only option I've seen that allows customizability in this way, and across five pages, it showcases some of the Vault mascot's most famous looks.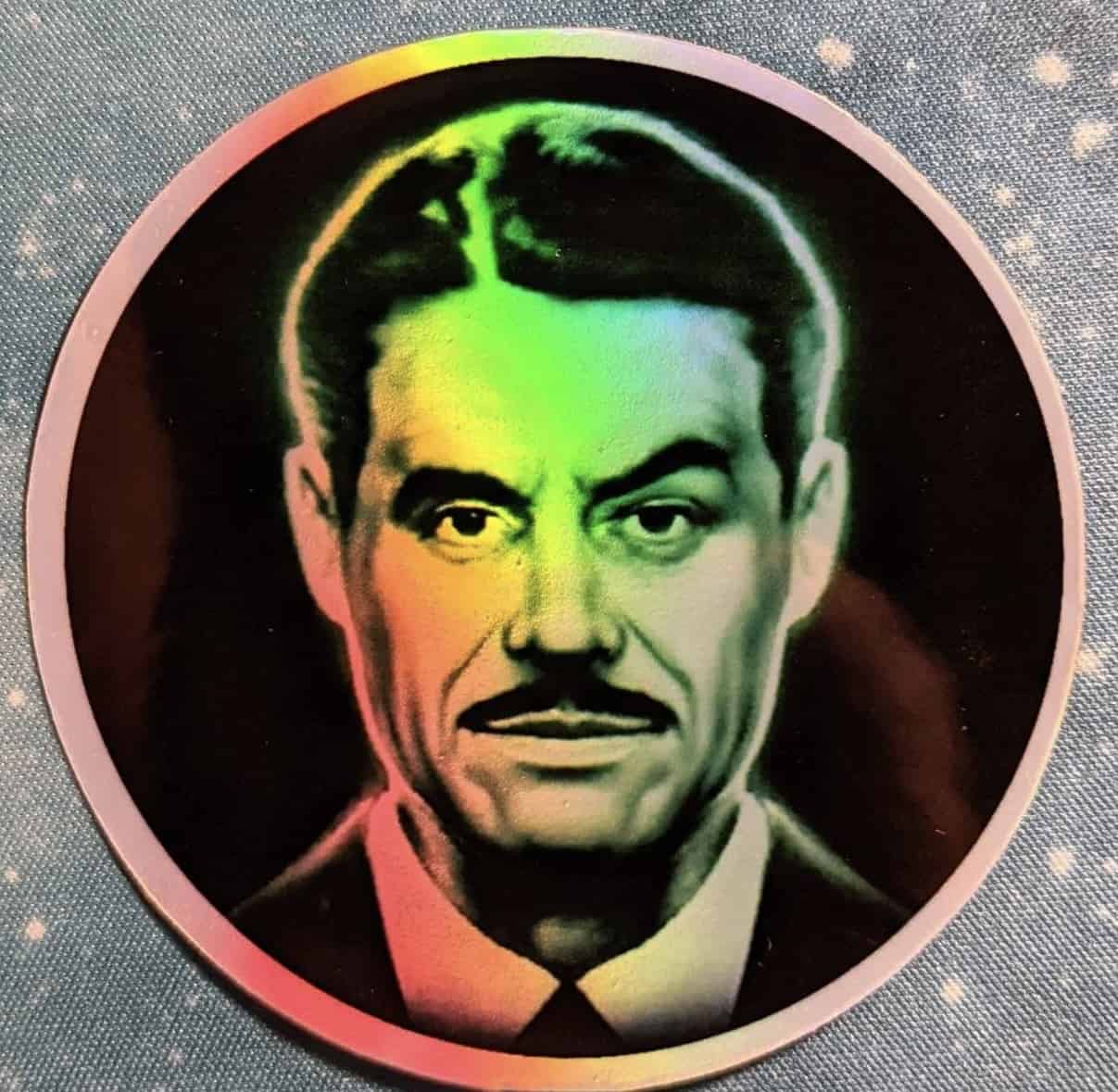 Fans of Fallout: New Vegas will intimately remember the quests involving Robert House: the mysterious and elusive founder of the robotics manufacturing company RobCo Industries.
The eerie green glow and how his portrait flickers to the rhythm of his disembodied voice are hard to forget, and this high-quality holographic sticker does a great job at recapturing his ora. If positioned on a laptop lid, he'll keep a watchful eye over whoever works opposite you: a great tribute to our favourite cyborg entrepreneur.
If you're looking for something a little more bespoke in your Fallout decorative stickers, this is a perfect choice.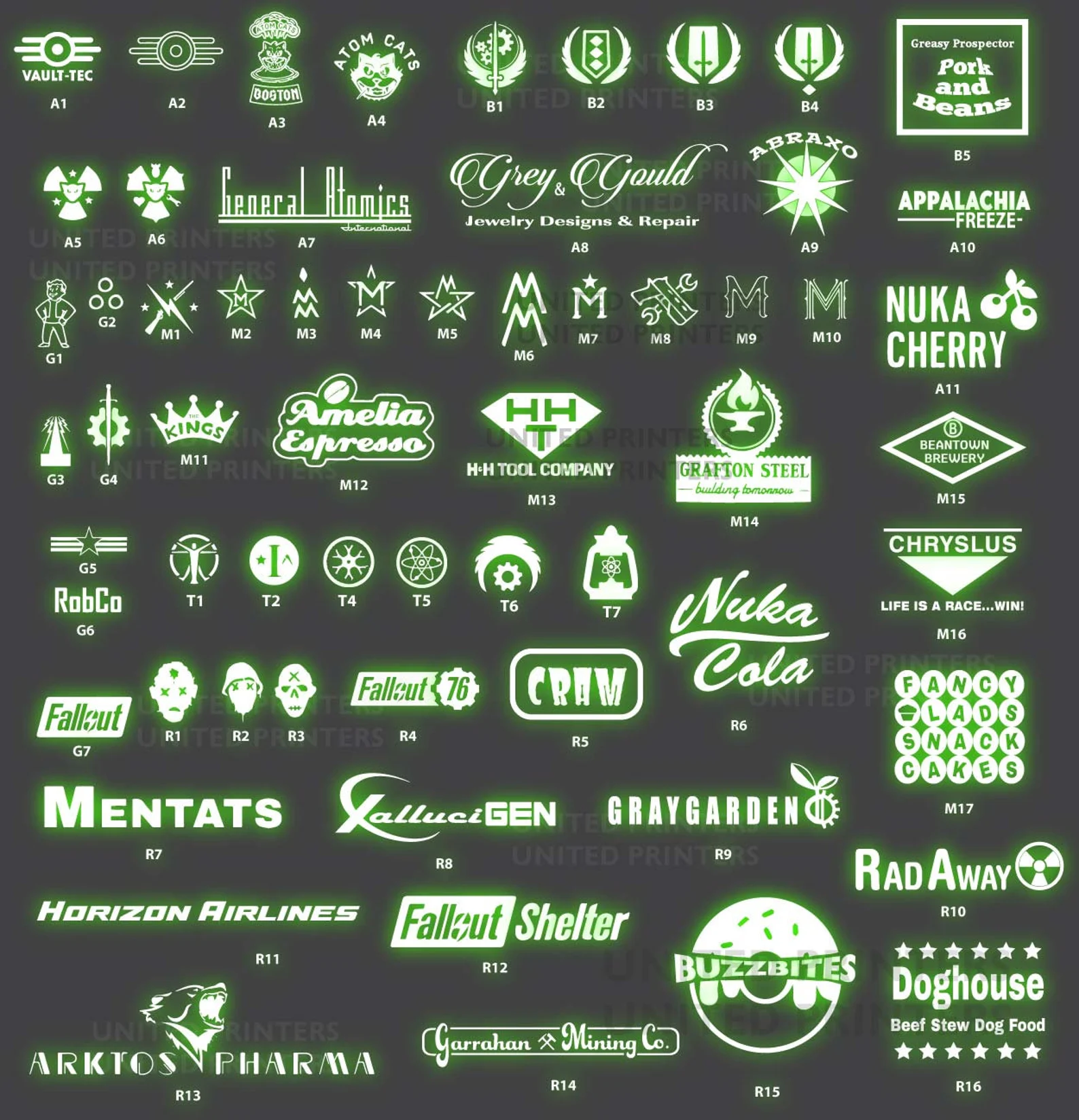 These positively nuclear glow-in-the-dark stickers are a great find. You're able to choose from a huge array of different designs which mostly cover the many logos and signages we see in-game.
If you're not fussed about the designs being glow-in-the-dark, you have the option of choosing between a wide range of solid colours, too. Personally, though, I think there's something fundamentally aesthetic about glow-in-the-dark green so far as the Fallout series goes.
My personal favourites are the Nuka Cherry and Vault Tech logos, but all of the designs pop brilliantly.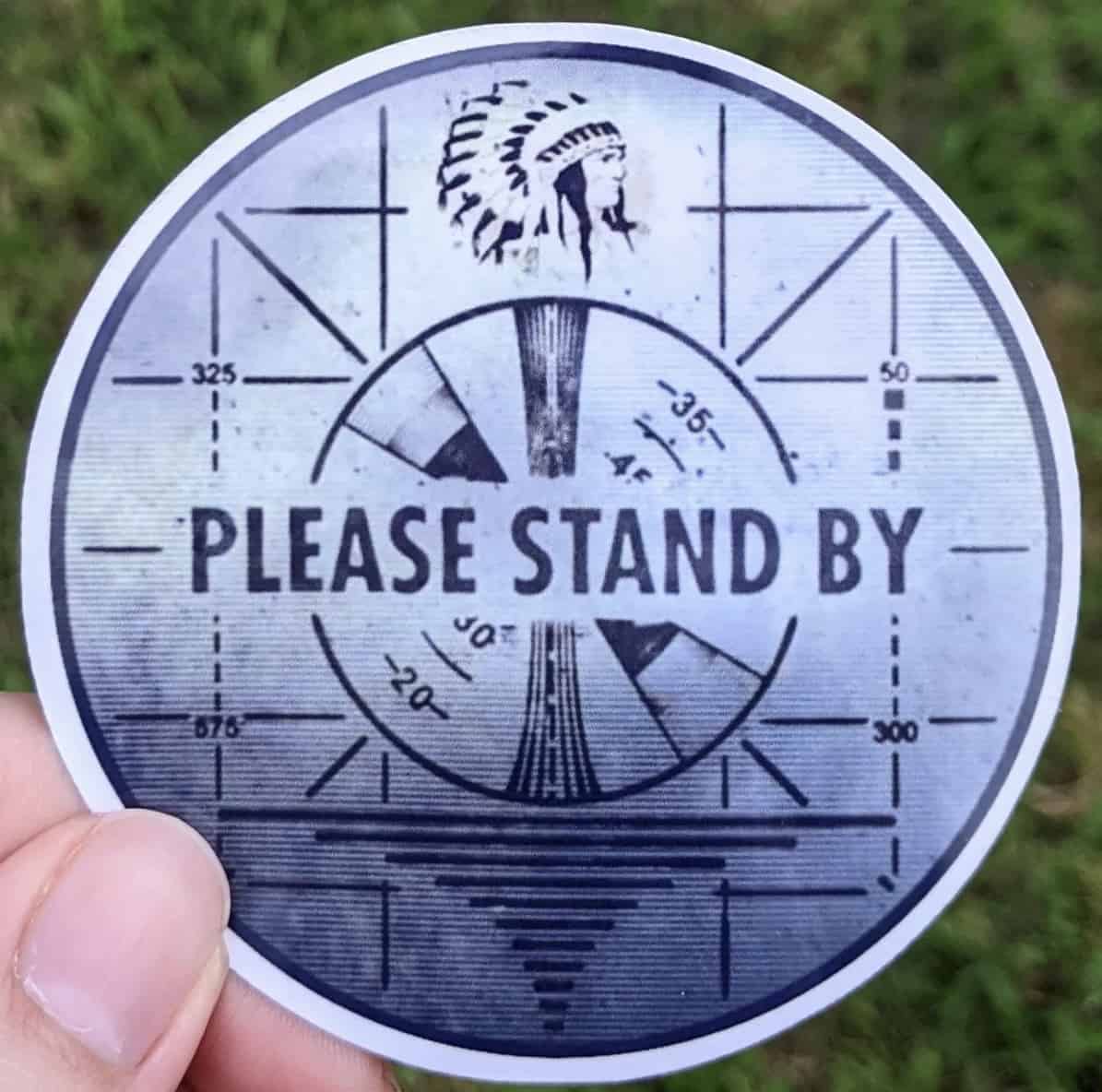 Loading screens are part-and-parcel of most games, and any Fallout fan will have cast their eyes on the famous 'Please stand by' graphic depicted in this sticker. It's a great piece of art in its own right; I love the mottled projected background and faded scan lines.
The image actually has its roots in real life: created RCA, it was widely adopted as a standard television testing image from the 1930s to the early 1980s. The Fallout version is much grimier and aged-looking — It's particularly evocative of the dark tone the series captures so well.
Frequently Asked Questions
Question: Will stickers damage or make marks on the items I place them on?
Answer: No. All of the stickers from this list are specially made with adhesive that doesn't leave any residue. Make sure you always look for this product feature in the description when buying stickers elsewhere.
Question: What are some ideal places to use stickers?
Answer: The simple answer would be wherever you like! Generally, people use these types of stickers to decorate their electronics, such as laptops, desktop PCs, and consoles. They're also commonly used to decorate notebooks and diaries, and sometimes, people use them in their cars.
Question: Most of these stickers have multiple sizes. How do I decide which size to pick?
Answer: Usually, it's best not to simply guess at the sizing — even if you have the choice between small, medium, or large. Look at the dimensions and physically measure the diameter compared to the item you want to use the sticker on. There are no hard and fast rules, so pick what you think will look good for your item!
Conclusion
I hope this list has given you some inspiration for decorating your favourite gear. Of course, these are just my personal top picks; I recommend browsing sites like Red Bubble or Etsy for more great options. Have fun coming up with your own combinations!